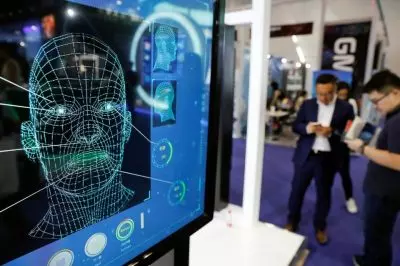 Some Las Vegas casinos could soon take advantage of the newest facial recognition technology, similar to the one used by airport security and smartphones, to make their customers' identification safer and easier.
A Las Vegas-based gambling developer, Konami Gaming Inc., has revealed that it is working on slot machines equipped with a small camera that will allow casino venues to "recognize" their patrons once their photos are registered with the reward's desk at the casino. Similar technology is also being developed for table games.
As explained by Jay Betsch, vice president of Konami Gaming, the implementation of the new technology is set to make sure that casino patrons would no longer be required to insert their players card in a slot machine, or fear they would forget to give it to a dealer at a casino's table games and fail to accumulate their rewards points. According to Mr. Bertsch, the development of the new facial recognition technology and its subsequent implementation in casinos' slots machines could be the best way to provide a high-quality gambling experience to Las Vegas casino patrons.
Konami Gaming took part in the Global Gaming Expo (G2E) in Las Vegas in October, at which it displayed its latest facial recognition technology. At the Expo, it demonstrated the SYNKROS casino management system, which combines the SynkConnect mobile application with the company's Vision face technology.
So Far Facial Recognition Has Been Aimed Mostly at Gambling Addiction Prevention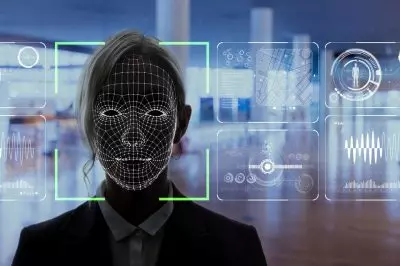 The new SYNKROS product of the developer is actually very much like a casino loyalty platform, which will allow gambling venues with the opportunity to track their patrons' progress without the need of them presenting a physical loyalty card. As mentioned above, the technology is pretty similar to the one used at smartphones and will recognize players' faces to gather information about their statistics and offer them rewards based on that data.
As explained by the Executive Vice President of Konami Gaming, Tom Jingoli, who is also Chief Commercial Officer of the company, the use of the SYNKROS facial recognition technology means that Las Vegas casino players would no longer need to manually sign up with their physical player's tracking card.
Konami Gaming is one of the gaming developers which have been working to improve customers' gambling experience through facial recognition. For the time being, most facial recognition systems in place are primarily designed to take care of players' safety and tackle problem gambling among casino patrons. Some casinos around the world have been aimed at using facial recognition in order to identify gambling addicts, while some online casino platforms have used it to make sure their customers are of the legal age to gamble.
As Mr. Bertsch explained, it would be up to casinos to decide how to use the new facial recognition technology that will also need to have clear regulatory guidelines. According to him, casino players would be able to opt-out or have their facial recognition data deleted.