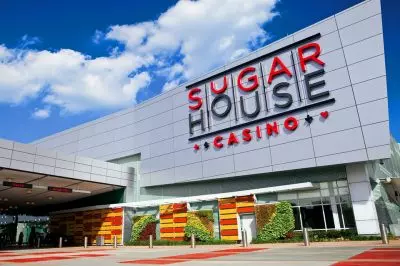 Yesterday, Pennsylvania gambling regulators gave their permission to Philadelphia-based SugarHouse Casino to start offering online sports betting, making it the first gambling venue in the state to offer internet gambling services.
The SuharHouse casino betting application is available for desktop PC or Mac users, as well as on Android phones. However, it is not accessible on the iOS mobile platform for the time being. The reason for that is Apple's decision to block new applications which have been developed as versions of an operator's website. For the time being, it still remains unclear when Apple's iOS platform will start providing access to SugarHouse Casino online sports betting service.
Under the permission given to the casino by the Pennsylvania Gaming Control Board, the gambling venue was able to start taking online sports wagers from 4:00 PM to midnight on Tuesday. SugarHouse Casino further revealed that it plans to longer test periods to take place on Wednesday and Thursday. The full launch of the new sports betting service is scheduled to take place on May 31st.
Pennsylvania residents would be able to use the same Internet address used in New Jersey, but they would have to make a separate account, as the gambling operator is not able to share account information across state borders. The latter came as a result of the opinion which the US Justice Department released in January 2019, under which interstate wagering is strictly forbidden.
Other Casino Operators in Pennsylvania Expected to Follow Suit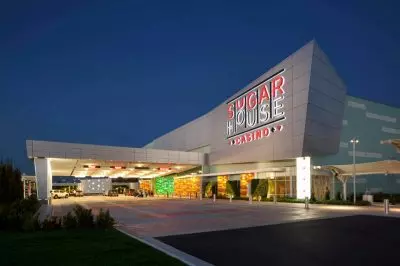 Before giving the green light to the sports betting application of the gambling operator, the online systems of SugarHouse, including accounting systems, underage gamblers' exclusion mechanisms, geolocation technology, etc., were checked by Pennsylvania regulators. A proprietary in-house platform is used by the SugarHouse Casino to operate its online gambling offerings.
The sports betting lines and odds provided by the SugarHouse are managed by Kambi Group PLC, which currently also manages the Parx Casino sportsbook.
According to experts, the official release of online sports betting would probably result in a significant increase in sports betting in the state of Pennsylvania. According to reports, about 80% of the sports betting volume in New Jersey is generated by customers placing online sports wagers through desktop devices or mobile platforms. For the time being, the returns generated by sports betting in Pennsylvania have remained quite modest, with the March 2019 gross revenue being estimated to $5.5 million on $44.5 million in bets.
The rest of Pennsylvania casino operators which started offering land-based sports betting services in November 2018 are expected to soon follow suit.
Online sports betting services have been launched in the state just in time for the championship playoffs for the National Hockey League (NHL) and the National Basketball Association (NBA). Still, according to preliminary projections, overall sports betting in the US is expected to see a reduction during the summer, until professional and collegiate football season starts in the fall.