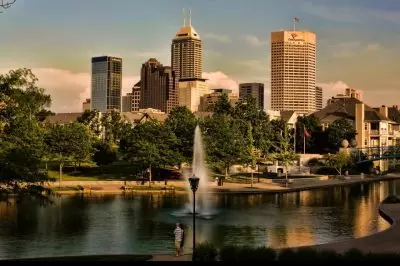 Yesterday, Indiana lawmakers gave the green light to the controversial gambling expansion bill, which is now heading to Governor Eric Holcomb's desk. The proposed piece of legislation managed to pass through both chambers mere hours before the end of the 2019 legislative session of the General Assembly.
Under the provisions of the bill, two Gary casinos would be allowed to move their operations from their current location in Buffington Harbor. In addition, a new Terre Haute casino is approved by the bill. Probably one of the most significant changes which the approved piece of legislation is to bring to the state of Indiana is the fact that betting on sports events will be available for people aged 21 and older, both off- and online. Sports betting services would be available via players' mobile devices as long as they register with one of the Indiana casinos.
Local legislators were focused on passing a number of bills, including the two-year state budget, before the session wrapped up. So, they managed to pass the gambling bill which provisions are to directly impact many Indiana districts.
First, the House Bill 1015 was approved by the Senate with 37 to 12 votes, with nine Democratic Senators joining the 28 Republicans who favored the proposed piece of legislation. Then, the House passed the bill with 59 to 36 votes.
Sports Betting To Be Added to Indiana Gambling Sector under HB 1015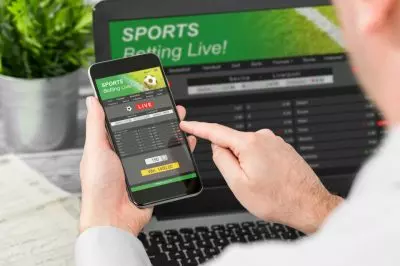 The gambling expansion which is to happen under the provisions of the approved bill, the state of Indiana will see one more casino added to the 11 already existing ones. Currently, there are also 2 racinos, in Anderson and Shelbyville, which will have live dealers in 2020 – a step which would turn them into full-scale casinos. The number of licensed casino operators in Indiana is also increased from two to six by the bill.
Spectacle Entertainment, which owns the Gary casinos, will have to pay a fee amounting to $20 million over a five-year period for the relocation of the facilities and also voluntarily give up its second casino license. Despite the fact that it would have to relinquish the second license, the gambling operator will still get tax benefits as if it still has two casinos in operation until 2025. As a result, the operator will get tax credit amounting to between $40 and $50 million.
As mentioned above, if the recently passed piece of legislation is signed into law by Governor Holcomb, the state of Indiana will see sports betting services legalized, with the actual offering of the operations could start as early as the fall of 2019. The two horse track casinos in Shelbyville and Anderson, on the other hand, will be permitted to include table games with live dealers from January 1st, 2020, which is a year and a half earlier than they were allowed to under current law.