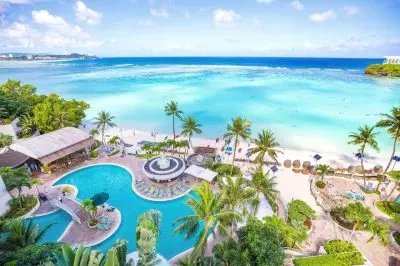 This morning, Guam lawmakers gave the green light to Bill 29-35 by eight to five votes with two excused absences, to create rules for gambling at this year's Liberation Day carnival.
In case that the bill is turned into law and the rules regarding gambling are adopted, casino-style games such as blackjack, poker, baccarat, as well as bingo, pusoy, color games, etc., would be allowed.
Senators James Moylan, Wil Castro, Pedo Terlaje, Joe San Agustin, Telo Taitague, Clynt Ridgell, Tina Muna-Barnes and Amanda Shelton were the Senators who voted in favor of Bill 29-35. The ones against the proposed piece of legislation were Therese Terlaje, Telena Nelson, Regine Biscoe-Lee, Mary Torres and Sabina Perez. Senators Kelly Marsh and Louise Muna were granted excused absences.
The main sponsor of the Bill, Senator Jim Moylan, had revealed that some restrictions had been brought to the final version of the bill, in order to make sure that the permitted games of chance would be offered only during the carnival's operation. Mayors have asked Guam's Senators to permit limited gambling in order to use the proceeds to fund the costs of the Liberation Day Festival, instead of withdrawing money from the General Fund.
Bill 29-35 to Provide Necessary Funding for Liberation Day Celebrations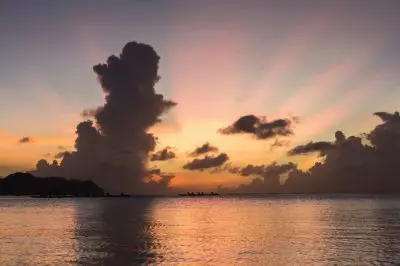 As CasinoGamesPro reported, yesterday, Senator Mary Torres once again voiced her concerns that the permission of games of chance would open the door to gambling, despite the fact that such activities are currently illegal on the territory of Guam.
Now, Mayors are required to officially unveil rules about the games within 60 days from the bill's enactment. The rules would then require the Legislature's approval. The passage of Bill 29-35 has been described as the first step in an effort set to guarantee that the 75th Liberation Day Anniversary gets the necessary funding. The executive director of the Mayors Council, Angel Sablan, explained that in spite of the fact that casino-style games are to be allowed, there will not be a casino building set for the purpose on the carnival grounds. Gaming machines would not be available, too.
Sablan further explained that the Liberation Day festivities would be aimed at providing a family-friendly environment. The celebrations are set to kick off in July.
Now, the Mayors will have only a few months to organize the festivities, so they would have to discuss the celebrations with Guam's Department of Revenue and Taxation and legal counsel in order to come up with rules about the games of chance and submit them to the legislature for their approval. As CasinoGamesPro has already reported, the mayors are responsible for the annual Liberation Day celebration's organization but they have found it hard to cover the costs, especially when Senator Telena Nelson imposed a ban on gambling activities at the carnival back in 2017.