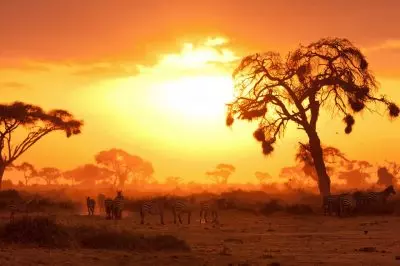 Nairobi police have destroyed a large number of gambling machines, estimated to millions of Kenyan shillings, as well as shisha equipment, as part of the local authorities efforts to minimize the negative impact which such activities have on society.
Kangethe Thuku, the regional police commissioner, explained that the actions were set to protect people, and especially youngsters from the extensive harm they could suffer as a result of gambling. As commissioner Thuku shared, young people who get involved with gambling are also very likely to engage in criminal activities in order to get more money to gamble. On the other hand, school children seem to also be affected by the problem, with more of them dropping out of school, as they "chase easy money".
Yesterday, the police burnt 391 gambling machines and 180 shisha pots which have been previously confiscated from across the city. As revealed by Mr. Thuku, the police action was backed by some local money whose marriages suffered due to their husbands' gambling addictions. Apart from that, they want to have their children protected against gambling-related harm, as more of them get addicted to the vice.
The regional police commissioner further noted that Kenya Government has decided to stop the importation of such machines and take further measures against local gambling machines' manufacturers. Mr. Thuku also asked community leaders for cooperation in order to make sure that families are not affected by the negative effects of problem gambling.
Kenyan Authorities Aim at Protecting Children from Gambling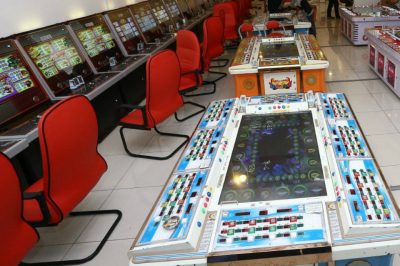 The Kenyan Government has started to destroy illegal gambling machines in the country as part of a massive nationwide gambling crackdown, as CasinoGamesPro already reported. The authorities are willing to tackle irresponsible gambling and have started a campaign to seize and eliminate such machines.
The last few months have already seen aggressive police action, which the raids having ended up with gambling machines seizures in a number of counties.
At the end of November, police authorities raided some Huruma, Langas, Kimumum and Munyaka estates, as well as the central business district of Eldoret, and impounded gambling machines worth more than KES2 million. Previously, another 32 gambling machines were confiscated by police officers as part of the Government's crackdown in Nzaui Sub-county.
The country's Government has shared its concern that illegal gambling businesses have often targeting underage individuals, by making them believe that their services will help them quickly generate a lot of money. The sector is being monitored by competent authorities, which have revealed that further actions, including arrests, would be taken against the ones involved in illegal gambling.
Also, a special committee has been formed to make sure that all eligible children go to school. The committee would visit local households in order to make sure that parents are in line with the orders and do not leave their children to participate in unlawful gambling activities.