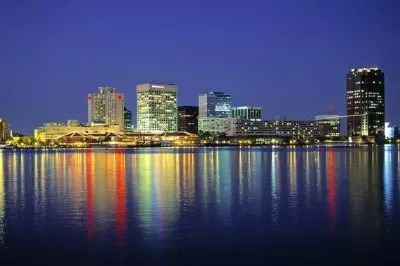 The spokesman of the Pamunkey Indian Tribe, Jay Smith, revealed that the Native American nation hopes to open the first casino in the city of Norfolk which is the second largest city in Virginia.
Mr. Smith explained that the tribe is eyeing about a 20-acre site situated near Norfolk downtown, and further noted that negotiations between representatives of the Indian Nation and local officials have already started. In addition, the leader of the tribe, Robert Gray, shared in a statement that this exact piece of land played a crucial part in the Pamunkey Indian Tribe's past and shared his hopes that the city of Norfolk will turn out to be even more important to the Native American nation's future.
Back in the 1700s, the Pamunkey were part of the tribes headed by Chief Powhatan on the current territory of Virginia. Despite the fact that many Indian Tribal nations had lost their lands in that period, the Pamunkey were among the few ones that managed to stay within the borders of their reservations.
A few years ago, in 2015, the Pamunkey became the first Tribal Nation on in the state of Virginia which the Department of Interior granted federal recognition. Such a status officially permits the tribe to offer casino gambling services without being necessary to apply for a separate approval from state authorities.
Casino Proposal Will Need the Bureau of Indian Affairs' Approval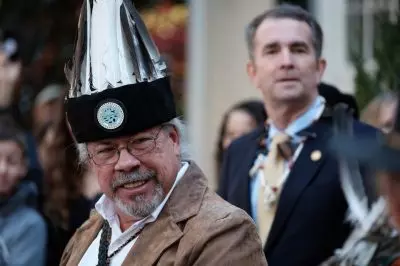 The National Indian Gaming Commission has reported that for the time being, almost 240 tribes operate casinos in over 50% of the US states, with their activities being regulated under the federal Indian Gaming Regulatory Act.
As revealed by spokesman Smith, the proposed casino and resort in Norfolk would offer regular table games, as well as slots. According to him, the venue would create thousands of jobs for local people and would have a massive positive economic impact on the area, with over $1 billion expected to be brought on an annual basis.
The proposed gambling venue still would have to get the approval of the Bureau of Indian Affairs, which is set to take a number of factors in consideration. One of the key matters which are expected to be considered by the Bureau is the casino's location and whether the tribe is actually intending to establish the venue on its ancestors' lands.
Mayor Kenny Alexander also shared his opinion on the proposed casino, saying that such a project could be beneficial for the city of Norfolk, as it would validate it as one of the mid-Atlantic's emerging tourist destinations.
In addition, the Pamunkey Tribe may be the ones trying to open the first casino in Virginia, but they are not the only ones who are interested in such an expansion. For the time being, casino venues are not illegal under the gambling legislation of the state of Virginia but local lawmakers have already demonstrated their interest to possible gambling expansion in the years to come.