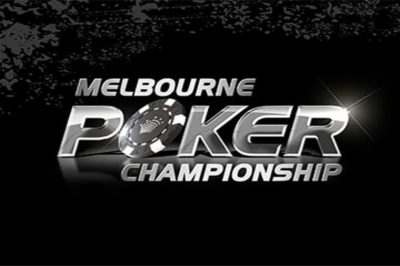 One of the heated poker festivals which recently came to its end was Melbourne Poker Championship which transformed Crown Melbourne into Australia's hotspot. The last of 13 events available on offer was the riveting No-Limit Hold'em Shot Cock Teams tournament which provided Shawn Mahiuyddin and Kim Au's team with the premium first place prize granting each of them some A$4, 063.
Premium poker festivals are always on the pursuit of seeking more riveting offerings to include in their schedules and the recently concluded MPC made no exception. It is no secret to anyone that for the most part events featuring teams of two players are usually tons of fun both for participants and people closely following the action on the felt. Such was the case at this last event which attracted as many as 86 entries registering for participation, all willing to go above and beyond for the top positions on the official leader board.
Only the 20 best players had the chance to make it to the cash payouts at the end of this Sunday's poker action and they were in for some considerable earnings. Since the buy-in for this event amounted to A$400, the total prize pool swelled to A$30,100 securing them with a hefty paycheck. Another feature of the event which made it even more appealing was the Shot Clock presence, making action snappy and eliminating prolonged waiting for each player to make a move.
The special format provides players with only 20 seconds to make a move on the felt and make the best of the hands they have. In addition to that, levels of action last for 20 minutes only, introducing a new order of action within the team as each level comes to an end. Players made the best of the provided rules for action, which eventually brought the first team to cash payouts once the money bubble burst and they claimed the 10th position on the official leader board.
Crown Guarantees Fast-Paced Action for Everyone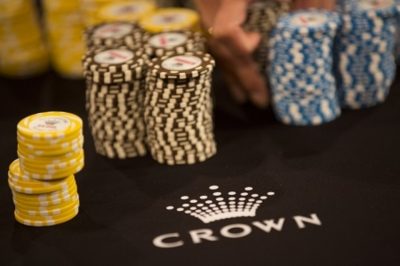 This was the team of Scott Wilson, a well-accomplished poker player who has a total of 18 cashes from Crown event throughout his live poker career, joined by Mario Doria, marking his first cash payout for this poker festival. Both of them received A$415 which is the minimum prize at this event. Wilson's name is familiar from his 13th position at another Shot Clock tournament – Event 7 No-Limit Hold'em 6-Max where he bagged A$2,580.
It appears that this format brings him good fortune and he confidently capitalizes on that. Another notable couple of players making it even further was the one including Sal Ribbera and Dean Francis, both weathered poker pros. Their 7th position brought them each an A$903 paycheck and yet another cash payout to their names. For Francis, this is 12th cash payout and it could be recalled that he made it to the 3rd position in the Pot Limit Omaha Terminator (A$100 Per Ko).
Ribbera marked his 8th winning at an event hosted by Crown, adding to his previous cashes from Events 3 and 5. The fourth position on the rank list was reserved for yet another familiar face – that of Brett Whitney and his teammate Arif Mustafa. Their cash payout reached A$1,505 marking 10th cash winning for Whitney. However, experience once again proved to bring more when it comes to performance, such as the case of Kim Au who has winnings from Crown events amounting to A$171,022.
Joining efforts with Shawn Mahiyuddin who wins for the first time at this venue, the team made it to the throne and claimed A$4,063 each. With the end of this event, MPC came to a conclusion, but there are many more poker festivals coming its way. The one that is set to commence soon is Matchroom Poker Challenge, transforming Adelaide into the poker hotspot from 22nd to 28th October.
Thanks to its Main Event guaranteed prize pool amounting to A$50,000, this festival is sure to attract players from all four corners of the world to the Land Down Under.