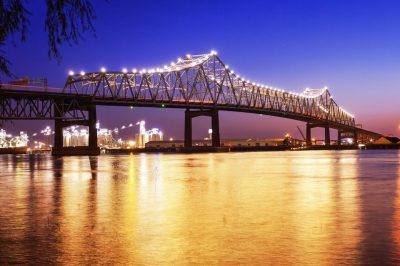 The state of Louisiana could soon see legal daily fantasy sports (DFS) offering provided by online operators such as DraftKings and FanDuel under a piece of legislation which was given the nod by state lawmakers.
First the Louisiana House approved the House Bill 484 with a 67 to 23 vote in April 2018. Now, the proposed legislation won further passage after the state Senate backed it with 21 to 15 votes and is set to proceed to the desk of Governor John Bel Edwards. In case that Gov. Edwards agrees to the measure, Louisiana voters are to decide the fate of fantasy sports gambling in the state on the ballot set for November 6th.
The DFS bill sponsored by Republican Representative Kirk Talbot, would provide each community across the state to decide whether to give permission for fantasy sports gambling over the November ballot initiative, or not. If a certain community votes against DFS expansion, its residents would not be allowed to legally play DFS games on their computers, smartphones or other portable devices while within the borders of the parish.
In case that local communities back fantasy sports gambling, a number of steps would have to be completed. The bill would have to be complemented by additional legislation in 2019 in order for more detailed information on the regulatory rules and games taxation to be provided. The local Gaming Control Board would also be required to get involved in the process of rules creation.
For the time being, Louisiana gambling legislation has not been focused on traditional fantasy sports leagues which are usually played among friends or colleagues, as well as on such leagues' legality. The proposed piece of legislation is also not aimed at those types of fantasy sports.
More Clarity Needed in Terms of Regulation and Taxation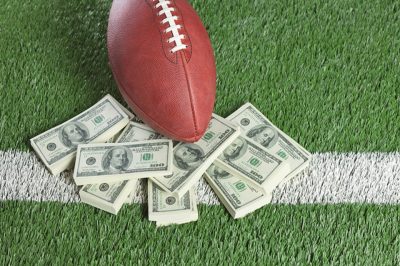 According to Representative Talbot, who is the major sponsor of the HB 484, even in case that the proposed bill gets to the ballot and Louisiana voters back it in November, the state would need more clarity on the matters related to daily fantasy sports. As mentioned above, various issues related to regulation and taxation of these games would have to be further considered in 2019.
Mr. Talbot has previously explained that online daily fantasy sports could be an excellent fund-raising method for Louisiana without the state being forced to boost traditional taxes. Currently, the rest of the existing forms of gambling in the state are being taxed at relatively high rates, with the gambling revenue generated being redirected to certain purposes.
House Bill 484 also does not provide further details about the purposes and initiatives to which funds raised under the taxation of online daily fantasy sports games are to be redirected. As mentioned above, only web-based fantasy sports games are included in the proposed piece of legislation.