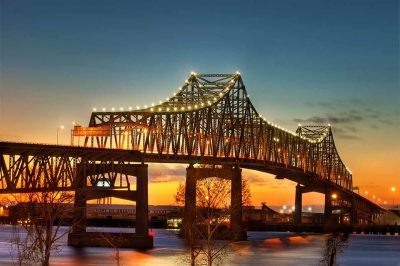 Yesterday, the Senate Judiciary B Committee of Louisiana gave the green light to two riverboat casino measures. The first one would permit riverboat casinos to offer their operations onto land and would give them more space for their slot machines, while the other measure would allow a referendum to be held in regards to riverboat gaming in the Tangipahoa Parish.
As reported by CasinoGamesPro, the Louisiana legislature has been facing several bills seeking some changes in the gambling regulation of the state, in terms of riverboat casinos, racetracks, truck stops casinos and video poker operation.
A number of bills have been rolled out, seeking to expand the existing gambling industry in the state of Louisiana, with four of them being heard at the Senate Committee on Judiciary B on Tuesday. Despite the fact that the Committee approved two of them, the measures also faced some opposition.
Two Baptist ministers protested against the measures, saying that they would result in expansion of problem gambling across the state. According to David Cranford who is a senior pastor at Ponchatoula's First Baptist Church, the proposed pieces of legislation would have harmful effect on local residents, boosting the extent of pathological gambling.
Still, the Committee and gambling lobbyist groups in the audience managed to overcome the opposition of the pastors and the two bills were approved, plus another one which was backed by the riverboat casinos operators. Now, the bills are going to make progress to the Senate. If the latter greenlights them, they would proceed to a House committee for further consideration.
New Louisiana Bills Seek Riverboat Casino Expansion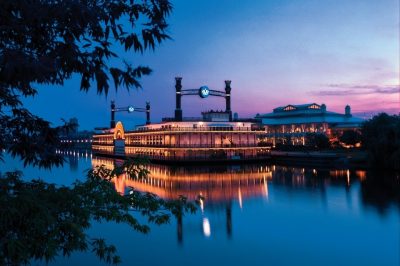 Considering the fact that this is only the second week of the ongoing legislative session, the Senate Judiciary B Committee's vote in favor of Louisiana's gambling expansion could be taken as a positive sign for further development of the gambling legislation and regulatory landscape of the state. Other bills are also expected to be presented, especially when certain measures in terms of racetrack casinos and video poker machines are take up by the Criminal Justice Committee.
As previously reported by CasinoGamesPro, four bills seeking to make changes in the existing gambling industry in Louisiana, including SB 318, SB 320, SB 321 and SB 417.
The Judiciary B Committee approved Senate Bill 320 as well as Senate Bill 417. The first bill, sponsored by Sen. Ronnie Johns, would allow 15 riverboat casinos, as well as the New Orleans-based Harrah's casino and four racetrack casinos in the state of Louisiana to no longer be obliged to pay gambling taxes. As far as SB 417 is concerned, the bill which is sponsored by Sen. Mark White would allow the Bossier Parish-located DiamondJacks Casino and Hotel to move to a place just south of Intestate-12 at Highway 445 in Tangipahoa Parish.