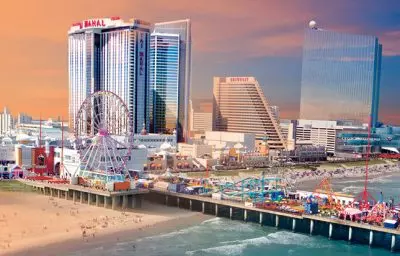 Atlantic City is known as the gambling hub located on the East Coast and with its perfect positioning and conditions it focuses on boosting the thriving gambling sector. The seven brick-and-mortar casino facilities which operate within the borders of the gambling hub have seen a drop in their monthly revenue for February, amounting to 6.5 percent, compared to February 2017.
The memories of the harsh period of casino venues closure and low revenues from several years ago are still fresh in the minds of casino developers operating in the hub, so it is understandable that every significant drop in their revenue is taken with caution and closely observed. The second month of this year brought some unexpected snowstorms as well as relatively lower interest towards slot machines and table games present in the casino venues, at least compared to the performance of the facilities exactly a year ago.
As far as figures go, the citywide gambling field managed to generate a combined total gambling revenue of $192.1 million which is considerably lower than the $205.4 million which they amassed back in February 2017. However, these figures include both online gambling and land-based casino venues. When it comes to the latter, there was a 9-percent drop in the gambling revenue of the seven facilities which are currently operating in Atlantic City, bringing the revenue to $170.1 million. This is relatively lower in comparison to the $186.6 generated by them back in February 2017.
Online Gambling Revenue Surges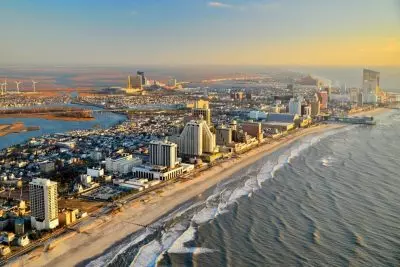 Among them, the Golden Nugget was the only gambling facility which reported a 5-percent jump in its total gaming revenue, with its $17.2 million this February and $16.4 million in February 2017. The rest of the casino venues all reported negative percentages and the biggest drop was experienced by Caesars, marking a 23-percent plunge. Over the 28 days of February, this casino facility managed to reach only $17.6 million in gaming revenue, lower than the $22.8 million from a year ago.
At the same time, the gambling venue which managed to generate the largest gaming revenue was expectedly Borgata, which reached $55 million. Even this casino operator, however, experienced a drop last month amounting to 6 percent, since the records show that last year around this time it amassed $58.2 million. As it could be recalled, online gambling is enjoying continuously excellent rates of growth and revenues in the last five years since online gambling was legalized within the state's borders.
Golden Nugget's online operations which aim to provide players from across the state with casino offerings, listed the largest growth within the month of February. With as much as 52-percent this improvement is something which should be taken into account and as far as the online gambling sector is concerned, boosts ahead its development.