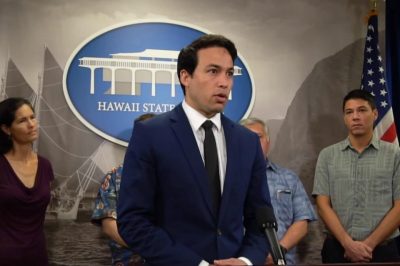 Star Wars Battlefront II's loot box system has been a hotly discussed topic for months now. Several countries and jurisdictions around the world have even been talking about labeling loot boxes as gambling, meaning games that include loot crates would have to follow stricter rules. Some industry experts even argue that video games are unlocking child gambling.
The debate over loot boxes has been one of the most controversial, which the gambling industry has ever seen. While people are discussing the topic on social media sites, regulators are looking at whether loot boxes constitutes a form of gambling and require regulation. Late last year, the Belgian Gaming Commission stated that loot boxes should be considered a form of gambling, and thus regulated. Australia and Sweden also took a similar anti-loot boxes stance on the matter.
Last December, the discussion reached also Hawaiian shores. As it can be recalled, Hawaii state legislator Chris Lee described loot boxes in video games as "predatory gaming practices", proclaiming that persons under age 21 should not be allowed to buy them. In mid-February, Hawaii officially proposed legislation to regulate the use of loot boxes in video games. The state rolled four legislative pieces on the table in a bid to regulate the buying and selling of games with loot boxes.
The first set of bills, House Bill 2727 and Senate Bill 3025, would require all video game publishers to put a label on all games that include loot boxes. The second set of bills, House Bill 2686 and Senate Bill 3024, would prohibit the sale of such video games to minors.
Hawaii Poised to Regulate the Sale of Loot Boxes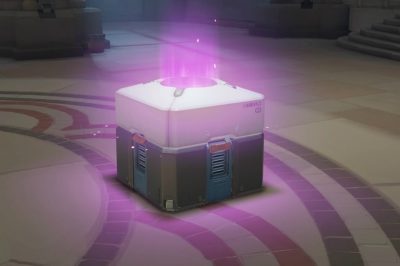 This Tuesday brought us the news that state lawmakers unanimously voted to pass Senate Bills 3024 and 3025 on third reading. Democratic Oahu Rep. Chris Lee explained that House Bill 2686 dropped off the table in January as it is identical to Senate Bill 3024, which successfully winded its way.
The Entertainment Software Association (ESA)pushed back against accusations that loot boxes stimulate gambling-related issues among minors. The Association explained that the ability to succeed in the game is not dependent on purchasing loot boxes. In that sense, loot boxes do not include gambling elements. In a statement, the ESA pointed out that the loot boxes should not be considered as gambling, as these do not offer any valuable prize in the real world.
In fact, loot boxes demonstrate the blurring of boundaries between gambling and gaming. It is hard to distinguish between the two terms, but gambling requires the presence of three elements: prize, chance, and consideration. Lee explained that the two set of bills also aims at triggering an additional dialogue on a bill