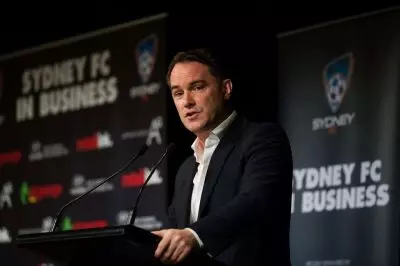 The Australian mogul John McGrath has denied that his debts on gambling activities are linked to his stake in real estate business and said they are not out of control.
Mr. McGrath released a statement to face the controversy surrounding his gambling habits lately, and more specifically his alleged gambling debt of $16 million. The statement was rolled out by the ASX by McGrath Real Estate, with the real estate mogul denying the claims that he has been using his company money in order to fund his gambling habits.
Shares in McGrath Ltd were placed in a trading halt yesterday, due to the fact that further information concerning the allegations was sought from the company's founder. The statement also came following the half-year results which McGrath Ltd posted yesterday, revealing first half-year loss of $25.5 million. As CasinoGamesPro recently reported, John McGrath faced allegations that he had gambling debts with the betting company William Hill Australia amounting to over $16 million.
In his statement, Mr. McGrath called the recent allegations in the press "ridiculous" and blamed the media for using coverage that distract the attention from the important work of the company. The real estate mogul confessed that he enjoyed to place bets just like many other Australians and revealed that he in fact had a credit account with a local bookmaker. McGrath, however, utterly denied the rumours there was a margin lending facility related to his stake in McGrath Ltd.
He further confirmed that no shares in his company had been used as security for a loan, nor had otherwise been connected with his account with the bookmaker. In addition, he said that he was in full compliance with the terms of his betting account and pledged that the activities he spend time on his personal time would never have impact upon the company.
McGrath Using a Fake Name to Gamble?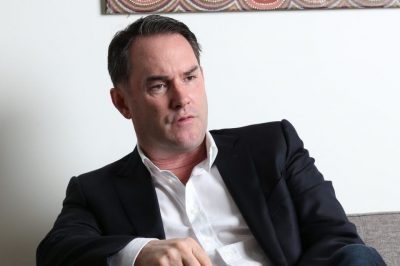 The beginning of the previous week saw Mr. McGrath face a media report that for the time being, the real estate company owner has a $16.2-million in gambling debt with the Australian arm of the UK-based bookmaker William Hill.
A few days later, other media reports emerged, claiming that McGrath has a $100-million margin lending facility which is attached to a private investment company that holds more than 50% in his real estate business. According to rumours, the real estate business owner has used the lending facility to fund his expensive gambling habit.
For the time being, the stake of Mr. McGrath in his real estate business is estimated to approximately $15.8 million. Allegedly, he owns an account at the Australian website of William Hill using a fake name. According to media reports, the account is held and operated under the name of "John Wilson", but no additional information on the matter was provided by Head of William Hill Australia Tom Waterhouse following the allegations.