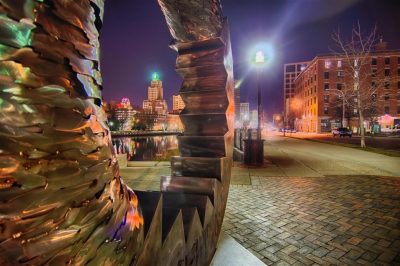 The state of Rhode Island could see its Lottery go online. Most recently, the State Representative Charlene Lima revealed her intentions to present a bill that is set to officially allow the sale of online lottery tickets and scratch cards.
In case that such a piece of legislation is introduced, Rhode Island is to join four other US states which already feature such online lotteries, and at least a couple of other two which are expected to launch lottery websites by the end of 2018. For the time being, online lottery tickets sales have been made officially legal in six US states, while seven more offer online lottery game subscriptions.
For some time now, the state has been considering an online casino expansion to help it fill in a budget gap it has been dealing with for some time now. Although the possible online gambling expansion has raised some arguments on the matter, State Representative Lima pointed out mainly financial reasons to support her idea for an online lottery. As mentioned above, the state has been dealing with a budget deficit that is constantly growing. According to estimates provided by Ms. Lima, Rhode Island could generate an additional tax revenue of approximately $25 million on an annual basis in case that online lottery is made legal.
Over the past few years, the state of Rhode Island suffered a considerable decline in its gaming revenue. The local gambling operators were hit by the negative impact of the Massachusetts online gambling competition. The RI Lottery Commission saw a revenue drop, while th Tiverton location of Twin River was put off.
The online lottery expansion of the state, however, could face some hurdles on its way. First and foremost, the constitution of Rhode Island does not allow any gambling expansion to be made unless a voter referendum is held first. According to State Representative Lima, online lottery sales do not fall under such provisions.
Online Gambling Expansion On Rhode Island's Agenda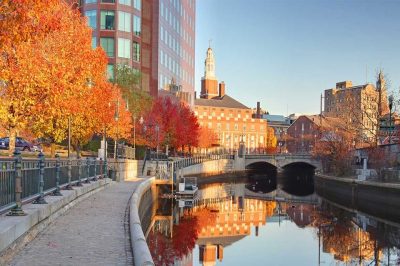 Online gambling expansion could be a positive step for Rhode Island. Governor Gina Raimondo has previously expressed her willingness to make a change in the legal landscape of the state, mainly with a push to legalize sports betting. According to estimates provided by Governor Raimondo, online sports betting operations could bring an additional tax revenue of $23.5 million to the state of Rhode Island, if legalized.
A possible expansion of the sector, with part of gambling operations going online has also been considered by Senate President Dominick Ruggerio and William Conley, who is the Sen. Finance Chairman. Both of them backed possible online sports betting legislation, with Mr. Ruggerio introducing his own bill in January 2018.
Online poker expansion has already been on the agenda of the state, mostly due to the fact that Rhode Island gambling operations were seriously hurt by neighbouring states' competition.