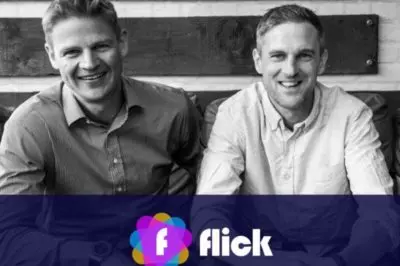 In the world of daily fantasy sports, there are two entities which dominate the field. One of them is the web-based daily fantasy sports platform FanDuel which is constantly exploring new ways in which the platform can improve the customer experience. As it was announced this week, the founders of the company, who left the platform at the end of 2017, are planning to launch a brand new gaming streaming platform. The new project goes by the name of Flick and it is going to enter the field which Twitch currently dominates.
The leading figures of FanDuel were Nigel Eccles and Rob Jones, and it could be recalled that in the last months of 2017 they came to the conclusion that the best move for them would be to leave the daily fantasy sports platform behind and pursue new paths in their career. This is how the new project came to its existence and according to its founders, it has a lot in store for its users. The latest joint venture of the two well-known people in the gaming world will essentially be a social streaming platform, resembling the model of Twitch. It will be facing the eSports market, which has been rapidly developing for the last couple of years.
Future Development in the eSports Streaming Field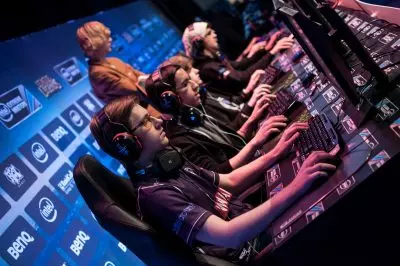 Eccles and Jones realized that there is a slight shift towards streaming content and the interest towards what Twitch has on offer is higher than ever. More than 665 million people across the globe watch gaming video content on a daily basis and are interested in the latest happenings. In the next years, this number is expected to grow even larger, as competitive video game tournaments are gaining more popularity. There are talks that the 2024 Olympics will feature eSports tournaments, giving hope to many gamers that they could receive an Olympic medal.
This is why the co-founders decided that the idea of a new streaming platform is worth exploring and could provide an alternative to the already existing ones. According to its founders, the new streaming platform will provide its users with a new way of enjoying content, many ways of sharing it with their friends, and browsing through a wide range of creators. Eccles and Jones already know they can work together as a team and their work process goes smoothly, which is what made them more confident that the project will be a success.
The headquarters of Flick is located in Edinburgh, which means that the company will utilize the large potential of Scotland when it comes to the video games field. At the moment, the company is looking to hire a motivated engineering team which will be working on adapting the product for the PC and mobile gaming sector. More and more countries are joining the sector, the most recent one being Japan, which is working on ways to implement eSports tournaments amid coming up with the regulation for its future gambling industry.