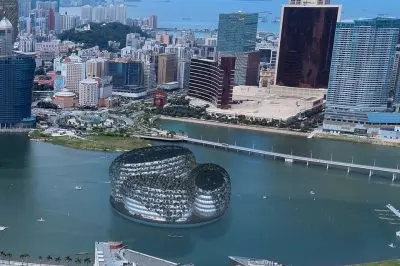 Dragon Corporation's Chief Executive Officer Chakrit Ahmad revealed that the Hong Kong-based company plans the opening of the Dragon Pearl hotel and casino by the beginning or the middle of 2021.
As previously reported by CasinoGamesPro, the floating Dragon Pearl hotel and casino is to be developed by using part of the money that are to be raised by Dragon Corporation over its initial coin offering (ICO), which was given a start today. The company itself revealed that the primary objective it had set for the ICO fund-raising amounts to over $400 million.
Dragon Corporation's CEO Ahmad told the Macau News Agency that the operator plans to keep most of the raised money as a reserve, so that its blockchain technology could work. Mr. Ahmad further revealed that the rest of the money are set to be used to fund the floating hotel and casino.
Dragon Pearl Hotel and Casino Project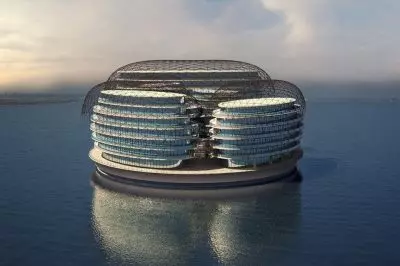 Previously, Dragon Corporation has revealed that it would like to raise at least $500 million from its initial coin offering that would be used as a source to fund the floating casino and hotel project. The pre-engineering design of the Dragon Pearl casino is estimated to $15 million, with Dragon Corporation having confirmed the Norwegian company Brova Idea AS as the developer of the floating structure that is to feature a hotel and casino.
The total cost of the casino and hotel project being estimated to approximately $300 million. Now, the company's Chief Executive Officer shared that the operator plans to officially launch the casino and hotel project until the middle of 2021.
As revealed by the operator, the first $15 million are to be used to complete the Engineering, Procurement and Construction contract it had signed with Brova Idea. CEO Chakrit Ahmad further shared that all specifications and pricing were defined before construction. As mentioned above, the white paper which was released today, came to confirm the Dragon Corporation's plans for the opening of the floating casino and hotel structure to be carried out at the early or mid 2021, especially considering the necessary approvals and the construction process.
According to Mr. Ahmad, the casino licence needed for the property would be "the first of its kind", which would probably make the process of obtaining the licence a lengthy one. The floating structure featuring a hotel and a casino is planned to be installed in the MSAR by April 2020, but the Chief Executive Officer of Dragon Corporation explained that the company also had alternative locations planned where the casino could be moved, just in case.
The project is to feature a gaming area of 16,000 square meters, and the hotel will offer a total of 400 rooms and suites to its guests. Retail and dining space, sports facilities, spa and a car park will also be available.