Playing at casinos on the Internet may be just as entertaining as going to brick-and-mortar casinos but an increasing number of people opt for the online alternative. Large brands with modern platforms for desktop and mobile devices are surging in popularity and there are dozens of reasons for this trend. Online casinos offer better accessibility, convenience, and often, much richer gaming libraries and confidentiality.
But in recent years, doubts regarding the privacy of personal data have arisen and some online casino players have started to wonder how strict gambling operators' privacy policies truly are. Many gambling fans would now steer clear of web-based casinos that require too much personal and banking information, a standard security measure for verifying a customer's identity. And while such measures are normally considered necessary steps in improving online security, customers need to make a compromise when it comes to their privacy. There is one alternative, although it is rarely being mentioned in casino review websites – online casinos that allow you to play for real money without registering an account.
Best No Account Casinos
This is a relatively new development in the world of online gambling and the number of the so-called no-registration casinos is still quite limited. They provide real-money play without the need for customers to register user accounts. Many regular casinos would allow you to play without registration, but only demo versions of the games would load in the so-called Fun Play mode. No-registration casinos completely differ from that concept, seemingly ignoring all standard security measures. But they do not – instead, they promise a safe and secure gaming experience, while respecting their customers' privacy at the same time.
Their emergence became possible after the recent launch of Trustly's Pay N Play product which functions like a payment and a registration method at the same time. This peculiar type of online casinos that use Trustly is quietly entering the market with a completely new and fresh offer to casino players. But how do they work and are they secure and reliable enough to revolutionize the online gambling industry?
How Do No Registration Casinos Work?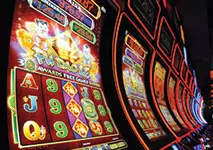 As mentioned above, these casinos do not require signing up and patrons are allowed to play various slots or other casino games for real money without registration. In fact, most of these websites do not even have the Sign Up option. You would probably find a decent amount of cryptocurrency casinos that do not require account registration. But beware that most of them are not licensed and judging by their sites, they do not seem to comply with any regulations or industry standards regarding fairness or online security. In other words, it is not recommended to play for real money at such casinos.
There is, on the other hand, an alternative group of gambling sites that have acquired all necessary licenses and permissions and allow players to access their games without signing up. Users can play for real money just a few minutes after opening the casino for the first time. All they need to do is make a deposit, usually available through the instant banking service Trustly. These casinos, however, are still not as widely available as we would like them to be.
Availability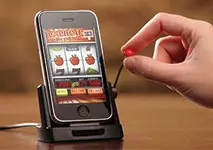 There is still just a handful of no-registration casinos and even though they sound like an attractive concept to customers, they cannot be played by everyone. Currently, most of these websites accept players from Sweden, Finland, and Germany. Gambling fans based in other countries may be blocked from accessing the online platforms but even if they do open the casino, they would not be allowed to make a deposit. And while no registration is required at such casinos, a real-money deposit will need to be made.
With the exception of unlicensed casinos, which may be unsafe and not entirely legitimate, no-registration casinos are usually limited to a particular country or region. The reason for this is that despite the lack of user accounts, the platforms need to guarantee their customers' and their own safety over the Internet. If you opt for such a casino, you will likely be able to use a particular payment method with exceptional levels of online security. Even though your user account will not be verified by the casino, your deposit will need to be verified and authorized.
No Login Play
Most casino players probably struggle to understand how they can play casino games for real money without logging in to their user accounts. Usually, the website would create an account for them – an instant registration through a browser cookie that would recognize them each time they open the casino website. Similarly, via cookies, the casino would recognize your casino balance and allow you to play with the funds you have deposited via the instant banking transfer service Trustly.
But you should not be alarmed by the idea of instant recognition. Most websites use cookies to remember users and their preferences because web servers have no memory to identify visitors. When you open a website, it leaves a session key inside a cookie so that you can be "logged in", even though you have not used any username or password. Similarly, when you open one of these no-registration casinos, they will remember you for the duration of your session.
This means that whenever you choose to close the casino site, your instant registration through cookies will be deactivated. This leaves one very important question – what happens to users' casino balance? Before leaving the casino, they need to take their money with them and while this usually takes days at regular online casinos, it is instantaneous with this type of gaming sites. But along with the Internet cookies, no-registration casinos use a system called Pay N Pay by Trustly, which was specifically designed to simplify the sign-up process at online casinos. You can find more details about it in the sections below.
Trustly's Pay N Play
As explained above, no-registration casinos are not very common but most of the reliable, licensed ones use Trustly as a single deposit and withdrawal method. This is a direct bank transfer service which allows casino players to access the funds in their bank accounts quickly and in a secure manner. Such services, also known as instant bank transfers, are often preferred by users for depositing into online casinos over the regular online banking services offered by financial institutions.
Normally, banks process payments more slowly as they follow complex verification and authorization procedures. Many of them also have policies against gambling and gambling-related transfers of money, which may prevent you from topping up your casino account via online banking. Even if you the deposit is allowed, transferring your winnings from the casino to your bank account will not be possible. Using third-party services such as Trustly, on the other hand, gives you instant and unlimited access to the funds in your bank/checking account.
Trustly functions as an intermediary between the bank and the casino and any information about the transaction that may deem it inappropriate remains hidden from the banking institution. Using this service, players can easily and instantly make casino deposits and withdraw their winnings to their bank accounts. In addition, all transactions carried out in this manner are heavily protected and remain anonymous.
Moreover, the innovative product by Trustly called Pay N Play makes it possible for no-registration casinos to automatically create user accounts for those who make a deposit. Trustly's Pay N Play Pure model is used as the sole registration and payment method at casino sites. Once players make their deposit, the payment service passes on their user data to the casino, which establishes an account in the background. With the user's personal details in storage, the casino operator complies to the KYC (Know Your Customer) guidelines, whereas patrons are able to play casino games within seconds.
Instant Deposits
In order to play for real money, users at no-registration casinos simply need to make a Trustly deposit. They do not need a separate account with the service – once they pick the amount of money they wish to deposit and the country they reside in, a list of all available banks will be displayed. Originally launched in Stockholm a decade ago, Trustly can be used by residents of 29 European countries and the number of networked banks is really extensive.
When you choose your bank, you will be redirected to its online banking platform where you will need to log in, using your credentials – a user ID, a password, a security code, etc. The login details will vary, depending on the country you live in and the banking institution you have an account with. In Sweden, for instance, you will need to sign in with your PIN (Personal Identification Number), while the options for authentication include either a MobileBankID or a security token, a Kodbox, or any other similar codes.
The deposit is transferred into the casino immediately after you confirm the transaction. This is possible thanks to the Pay N Play by Trustly. The service does not charge any processing fees but your bank may impose a standard fee for the transfer.
Direct Withdrawals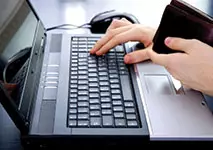 Similarly to the hassle-free deposits into gaming accounts, Trustly facilitates direct withdrawals of players' winnings. When you want to cash out from a no-registration casino, you simply open the Withdrawal page, enter the sum you wish to withdraw and log into your online banking account. The process is almost the same as with deposits and unlike in ordinary casinos, where you register, providing a lot of personal data, it is extremely fast and easy.
There is no additional verification procedure, as the casino operator has already verified your identity during depositing. As a result, the withdrawals using Trustly's Pay N Play are instant and your winnings go directly into your bank account within a few minutes. In comparison, all other online casinos would process payouts within a few hours at least and the usual timeframe for these transactions is more than 24 hours.
Another extremely important thing about cashing out from no-account casinos is that they do not require you to wager your winnings a certain number of times before you can withdraw them. Regular casinos where the registration is necessary for playing for real money have the so-called playthrough or rollover for every bonus claimed by the player. It is also a common rule that any deposited funds should be wagered at least once before being withdrawn. This means that if you make a deposit of $100, you will not be able to withdraw them unless you play with it and place bets equal to or larger than $100.
In addition, players do not need to withdraw their winnings each time they visit the casino. They can leave the website and whenever they return, they can continue to play using the initially deposited funds. Thanks to Trustly's recently introduced product, the player's balance is immediately available after he or she signs in the online banking account. Once again, there may be some additional fees for the transfer but they would be imposed by either the casino (which is highly unlikely) or the bank.
Enhanced Security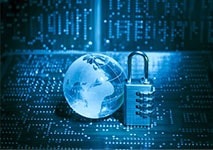 Playing at an online casino without registering an account and without going through a strict verification process does not mean compromising your security. In fact, verifying user accounts via online banking is exceptionally safe due to the application of two-factor authentication methods. They differ, depending on the particular banking institution you have an account with, but in general, two-factor authentication requires you to provide the information you know (User ID, username, and password, etc.) in combination with something you have such as a security code sent as a text message to your phone.
In Trustly's case, the execution of a casino deposit or a withdrawal requires very strong authentication that includes the use of a one-time security code. It is not stored anywhere and by any of the three parties here – the casino, Trustly, and the bank. In fact, your credentials for your online banking account are not stored by the service and only you and your bank have access to them. The instant banking method does not keep any of your personal details such as name, address, phone number, etc.
Moreover, Trustly transfers your user data to the casino, yet this is a very limited amount of information. The verification of your identity is executed by the bank and not the casino. The gambling operator may be required by the regulator to acquire your ID and other official documents. In this case, you will be notified by the casino. Remember that if you are playing at a licensed online casino, the operator will have to comply with all standards and regulations regarding online security and customers' privacy.
This includes employing digital encryption on all communication to and from the casino site. Players can easily see whether a particular casino encrypts the data – the connection will be secure if the site uses HTTPS, the secure version of HTTP. It stands for Hyper Text Transfer Protocol Secure and it keeps any personal or banking data encrypted through the use of SSL Certificates (Secure Sockets Layer).
Advantages of Playing at No Registration Casinos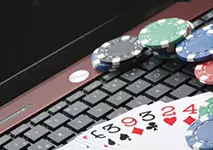 .There are several advantages of playing at no-registration casinos over regular gaming sites that are easy to point out. The first one is the ease and convenience of the no-registration concept. As explained above, casino players still receive user accounts but they do not need to go through the entire sign up process. This would normally include providing a full name and physical address, a phone number, an email, etc. Most casinos also sent newly registered members verification emails or codes via a text message and your account cannot be used until you follow the link or enter the code you received on your phone.
With this new type of online casinos and gambling sites, customers simply need to make an instant deposit in order to start playing. Interestingly, it has been estimated that you need less than a minute on such a website to become a millionaire – open the casino, sign in to your online banking account, confirm the deposit and with a little luck, you can win big with just a few spins on your favorite slot game. Payouts are also instant, which is extremely rare for casino or sports betting sites. no-registration or no-account casinos, especially those that use Trustly's Pay N Play product, offer users speed, convenience, and user-friendliness. Not to mention the fact that there are no additional fees for making a deposit or withdrawing your winnings from your casino balance.
Another obvious benefit for everyone who opts for these casino sites is the improved online security. Casinos do not receive any more of your personal data than they absolutely must have to in accordance with the regulations. Your activity over the Internet remains as confidential as possible – your bank cannot identify the payments as related to gambling activities and as a result, it cannot reject your deposits and withdrawals.
Taking all these into consideration, it is safe to assume that no-registration casinos were designed to resemble brick-and-mortar casinos. Instead of wasting time on registrations and documentation checks, gambling enthusiasts can simply load funds into the casino, play with them and instantly withdraw their winnings at any time. These casinos do not have wagering requirements that need to be completed before a withdrawal. To a great degree, playing at such as casino is just as straightforward as in land-based casinos. It is much easier, more accessible, and cost-effective, however.
Disadvantages of No Registration Casinos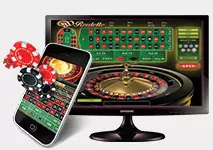 The comparisons between traditional gambling sites and no-registration casinos are quickly convincing people of the advantages of this new no-account concept. Casino players are able to remain as anonymous as possible on the Internet. They can instantly start playing their favorite games or cash out their winnings within minutes. The Pay N Play system by Trustly makes online gambling much easier, time-efficient and fun.
The lack of actual user accounts, however, is a setback for some casino players and bettors. At no-registration casinos, there are usually no cash bonuses. Some casinos of this type have no promotional offers at all, whereas other sites stick to giving away only free spins to those who make a deposit. Regular match bonuses where you receive bonus funds upon deposing cannot be found at no-registration casinos.
Another aspect of these casinos that some players may find inconvenient is the lack of payment options. Many customers still prefer credit cards and web wallets, whereas the only option to deposit or cash out is via Trustly, which requires you to have an active online banking account. This leads us to the other obvious disadvantage of these online casinos – they are oriented mainly towards customers from Finland, Sweden, or in some cases, Germany. Although Trustly is available to residents of various European countries, the majority of these people will not be accepted at no-registration casinos.
Conclusion
No-registration casinos are a great option for all those casino players who want an instant access to their favorite games without having to sign up. The new Pay N Play product by Trustly offers instant deposits and withdrawals, high levels of security, as well as privacy in a world where websites, social networks and even search engines track our online activity. The platform is incredibly safe and easy to use as it is smoothly integrated into the sites of no-registration casinos.
In fact, Pay N Play was designed specifically for gaming websites and online casinos, in particular. It doubles as a payment method and a registration tool, which makes the user experience much smoother than ever before. Of course, it is still early to say whether the new trend would be picked up by more gambling operators as there are still too few no-account casinos on the Internet.
Nevertheless, this innovation has a great potential to reshape the online gambling industry. According to its creators at Trustly, no-registration casinos and in-banner betting or shopping are the future. For casino fans, the fast payments and the no-account play for real money is an appealing idea, even though it is still limited to only several countries in Europe. Due to the great interest of customers, the no-registration casino concept may soon conquer this lucrative industry.