If you have been playing online, then you are probably well aware of the types of promotions that most virtual casinos are offering. Even if you are new to interactive gambling, you have probably noticed that the majority of gaming websites offer their clients some pretty tempting incentives. It should be noted, however, that those promotions come with certain terms and conditions and it is unrealistic to think that you will simply receive free money while playing online. Typically, there are some wagering requirements that players must meet if they make a use of casino bonuses.
If you are still unsure what exactly wagering requirements are, then we hope that this article will help you understand everything you need to know. Before we dive into the true meaning of wagering requirements, however, we should take a look at the different types of bonuses and the conditions that may apply to them.
Types of Bonuses
It is strictly the casinos' decision what type of promotions they offer and the conditions that players must meet in order to claim different bonuses. Although some gaming sites do offer a wide range of different offers, there are a few basic types of incentives and the wagering requirements that apply to them are similar at almost all virtual casinos.
No Deposit Bonuses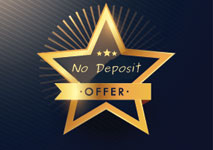 Remember what we said about being unrealistic to think that casinos will simply give free money? Well, there are some cases when virtual casinos do offer their new members bonuses which do not require any deposits. You should not be startled when you come across an incentive of this type. Usually, there is nothing suspicious about No Deposit bonuses if the interactive casino has properly stated the terms and conditions that apply to the promotion.
You may see some online casinos refer to the no deposit promotions as free-money bonuses. This, however, is not the exact meaning of this type of offer. While it is true that you do not need to upload any money in order to enjoy the no deposit bonus, this does not mean that you will be able to withdraw it once you have received it. In many cases, you will be able to use it simply for playing at the casino and will have the chance to withdraw only the winnings you have accumulated.
Some virtual casinos do allow players to cash out their winnings right away. There are, however, many instances when casino patrons will have to meet certain wagering requirements before they can withdraw the winnings they have accumulated thanks to the no deposit bonus.
Free Spins
The no deposit bonus can sometimes be given in the form of free spins. It is also possible that free spins are given as an incentive for newcomers who have made their first deposit at a virtual casino. Usually, these spins can be used only on slots which were handpicked by the web-based casino. It is always important to read the rules of use of such promotion since often players are required to use these free spins within a certain period of time. Typically, if players fail to make a use of their free spins within the promotional time, the bonus will be forfeited.
Since free spins cannot be redeemed as a cash bonus, they can simply be used for playing purposes. This would mean that players will have the chance to cash out only the winnings they have collected by playing with the free spins.
You should always check the terms and conditions of the free spins promotions. They very much resemble the free-money bonuses in the sense that they are great for exploring the slots that a certain online casino is offering. Sometimes, however, the wagering requirements for the winnings from free spins may be so high that it may be difficult to actually make a proper profit. It is also good to check whether the winning withdrawals are capped at a certain amount. Having a cashout limit would mean that you will lose any winnings that exceed the allowed maximum.
Even though wager-free promotions do not award huge cash bonuses, they are a great way to explore a casino's gaming options without taking any risk. Since usually no-deposit bonuses or free spins come with no wagering requirements, players can play for real money as soon as they join a gaming website. Although many casinos will allow players to withdraw their winnings right away, there are some instances when members of the casino will have to make a deposit before they can cash out the winnings accumulated thanks to wager-free incentives.
Welcome Bonuses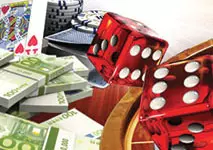 In addition to no deposit bonuses, new casino members can also enjoy other types of incentives. No matter which virtual casino you will choose to play at, you are bound to find a welcome/sign-up bonus. Unlike the free-money promotions, this type of offer requires players to upload a certain amount of money to their gaming account. This way they will be eligible to receive the welcome bonus.
Usually, the sign-up promotions are some of the largest bonuses given across numerous online casinos in the iGaming industry. New casino patrons can often play much longer and possibly generate better wins thanks to welcome bonuses. Sometimes instead of a single match-up bonus, virtual casinos offer new players to match several of their first deposits. This way players can play for real money much longer and hopefully sweep better payouts.
Before you head straight to the Cashier of the interactive casino, make sure that you have read carefully the terms and conditions that apply to the welcome bonus. This way you will know how much is the required minimum, as well as the wagering requirements you need to meet before cashing out your bonus. Some virtual casinos require players to simply wager a few times the amount of the incentive they have received. However, some gaming sites have a condition to wager both the bonus and the deposit amount before the welcome bonus can be withdrawn. Depending on how many times the bonus has to be wagered, as well as whether the deposit should also be staked, players can choose whether it is worth it claiming the welcome bonus or not.
Reload Bonuses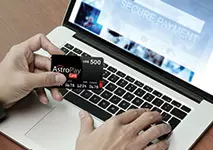 The great thing about the majority online casinos is that the promotions they offer, often do not end with the no deposit and welcome bonuses. Most of the gambling websites strive to regularly offer players reload bonuses which can help them play with more funds than the ones they have deposited. This way they can improve their chances of racking up good payouts.
Online casinos often update the list of promotions they are offering and would notify their members via emails and notifications. Whenever you are interested in claiming a reload bonus, you should make sure that you have read the terms and conditions of the promotion carefully. Usually, such incentives require players to deposit a certain amount and wager the bonus several times prior to withdrawing it.
Why Do Casinos Give Bonuses?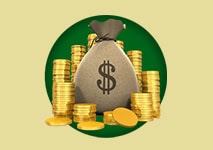 This may be mind-boggling to some players, especially in the cases when the online casinos are giving the so-called free-money bonuses. While some may consider this type of promotions as disadvantageous for the casinos, they are often considered as a great way to promote the website.
Since there are plenty of online casinos, every website is trying to attract as many players as possible. This is why you can see many no deposit promotions and welcome bonuses offered to those who open their accounts and play for real money at certain web-based casinos.
You should keep in mind that rarely do virtual casinos offer any type of incentives absolutely for free. As tempting some promotions may sound, they often come with wagering requirements which must be met. This is why it is advised to carefully read the conditions of the promotions offered by online casinos and choose the website that will present you with the most lucrative options.
What Exactly are Wagering Requirements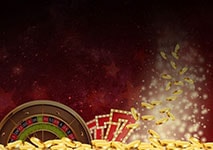 You will notice that the majority of casino promotions come with certain wagering requirements. If you are not sure what exactly is meant by this term, you can continue reading this article as we try to explain in the most simple and helpful way.
As you join a virtual casino, you will notice that it probably offers different promotions. As it was explained earlier, these can be no deposit bonuses, welcome offers, free spins or reload bonuses. These allow players to play without risking any of their money or, in the cases of match-up bonuses, to increase their gaming funds. Since the casino is giving its members funds to play with, it needs some sort of protection against players who may try to abuse the promotion.
Wagering requirements come as an instrument to ensure that players will use the casinos' offers for the right reason – to explore the gaming options of the website and possibly win better payouts. This is why when casino patrons are given a certain type of bonus, they are not allowed to withdraw it right away. Instead, the bonus amount must be staked several times before players can request to withdraw it. Whenever newcomers are offered free spins, the winnings that have been accumulated thanks to these spins often must be wagered a certain number of times prior to cashing them out.
Most of the bonuses that online casinos are offering are related to the deposits that players are making. Often, these promotions are referred to as "match-up" bonuses which will essentially match the sum you have uploaded to your gaming account.
If you see something in the lines of 100% Bonus up to $100, this would mean that the deposit you make will be doubled with the same amount in bonus cash and the maximum bonus you can receive will be $100.
Of course, after receiving this bonus, players will not be able to withdraw it right away. Before they can cash out the promotional funds, players will have to wager them as many times as the casino of their choice has stated in the terms & conditions of the bonus. It should also be taken into consideration that not all of the casino games will contribute the same way to the wagering. In most cases, only bets on slots will be counted 100% towards the staking of the bonus. The majority of virtual casinos state the contribution of each genre of game in their terms & conditions section. This helps players determine which games will be the best to be played in order to meet the wagering requirements faster.
In addition to the different contribution of games, often there are titles fully removed from the list of games that count towards the wagering of a bonus. This means that no matter how many bets you make on certain games, which may also include slots, you will not be able to meet the wagering requirement of a bonus. This is why it is important to read the terms and conditions of the promotions you are claiming. What is more, some virtual casinos allow players to keep a track of the amount they have wagered by entering their accounts. There, they can see how much of the bonus has been wagered and what part of the bonus funds still needs to be staked on casino games.
Are There Wager-Free Bonuses
Even though it may be hard to believe, there are actually some cases when the bonuses come with no wagering requirements. Some online casinos offer their members free spins which are also not objected to any wagering. Before you get too excited, however, you should know that those are usually bonuses which are of a very small amount and will not have such a drastic impact on one's bankroll.
Even though no-wager bonuses are not that common, there are some virtual casinos that have chosen to make this little sacrifice in order to attract more players. If you ever come across a web-based casino which will give you free spins without having you to wager your winnings afterwards or a bonus which is subjected to no staking, you should definitely consider taking advantage of the opportunity. This being said, you should pay attention to the terms and conditions of the promotion which claims that there are no wagering requirements.
Players should always be careful when they are claiming casino bonuses, as sometimes they end up being tricked and accumulate no winnings at all. Make sure that there are no fine prints or terms that may be misleading. If everything seems right, you can definitely give some wager-free bonuses a try.
Ways to Avoid Bad Bonus Offers
While having fun is the main thing you should strive towards while you play online, enjoying some good payouts will not hurt as well. If you want to make your virtual gambling more fruitful, you should always be aware of the virtual casino where you play as well as the promotions it offers. Once you have understood the wagering requirements, you can easily decide which deals to avoid and which bonuses will actually improve your winnings. There are certain tips that you may want to follow if you want to take your casino betting to the next level and sweep great payouts.
Compare Different Bonuses
The best way to find bountiful promotions is to browse through the offers that several casinos are offering. Do not be fooled by the titles that most sites use for their deals. The most important information that you need to read is the Terms & Conditions section. This will help you to actually understand which bonus will help you along your casino betting. Do not forget to check the reputations of the online casinos as well. Even if one site promises a more rewarding promotion, it is not worth it putting yourself at risk if the virtual casino is not properly regulated or has a bad reputation.
Make Sure to Read the Fine Print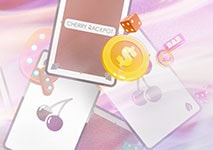 Sometimes it may be difficult to distinguish a shady casino from the proper ones. All reputable virtual casinos have to follow strict gambling regulations and clearly state the terms and conditions that apply to each promotion, as well as the general policy of the website. Despite that, it is your personal obligation to make sure that you have fully understood the rules of use that apply to a certain promotional offer.
Be aware of the so-called "fine prints" which can state crucial information. You should not be careless about the bonuses you claim at online casinos since they can make or break your virtual gambling adventure.
Pay Attention to Wagering Requirements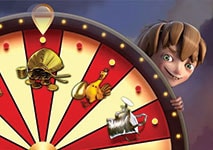 A very important thing that you should always pay attention to is the wagering requirement of a bonus. You can often find that casinos ask their members to stake their bonuses anywhere from 20 times to 40 times prior to a withdrawal request. However, there are some websites that have chosen even higher wagering requirements which can be pretty difficult to be met. What is more, while some online casinos ask for staking only the bonus amount, some gaming sites will insist on wagering both your deposit and the bonus you have received.
Do not be fooled by false advertisements. If you see a casino which offers a 100% bonus of up to $100 with wagering requirements of 40x the bonus. This would mean that if you deposit $100 and receive an additional $100, you will have to wager $4000 before you can initiate a withdrawal of the bonus.
Let us assume that while you are comparing gaming websites, you also come across a virtual casino which offers a 100% bonus of up to $100 but the wagering is 20x the sum of your deposit and the bonus. If you decide to top up your account with $100 and enjoy another $100 as bonus cash, you will yet again have to wager $4000 before you can cash out your bonus funds.
It is obvious that these two offers provide pretty much the same benefit and require the same amount of wagering. The second casino, however, may actually trick some less experienced players into believing that their offer is more advantageous.
Read All Conditions Related to the Bonus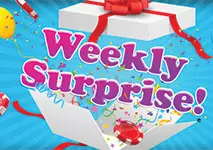 You may think that once you have read how much the required minimum deposit is, as well as the wagering that must be completed before a withdrawal, you are ready to claim a bonus. There are, however, more things to pay attention to.
Often a certain bonus will come with an expiry date. This would mean that players will be given a certain period, within which they will have to complete the entire wagering of the bonus. If they do not manage to do it in time, their bonus, as well as the winnings they have accumulated from the bonus wagering, will be forfeited. Whenever you are claiming a bonus, make sure that you will be given enough time to use your bonus and meet the wagering requirements.
In addition to the aforementioned information, another important thing to look out for is any withdrawal limits. If the online casino has set a maximum for the winnings you can cash out, this would mean that you may not be able to withdraw all of the funds. Even if you have accumulated a bigger sum than the one determined by the website, you will not be able to withdraw the funds, exceeding the withdrawal maximum.
When wagering your bonus, you should also check the contribution percentage of each game. This way you can avoid making stakes on titles which will not count towards the completion of the playthrough requirements. Usually, slots do contribute 100% to the staking of bonus funds but there are instances when certain slots are excluded from the list of wager-contributing games.
Last but not least, online casinos may set a betting maximum while you are meeting wagering requirements. This would mean that if you are making stakes, higher than the maximum the virtual casino has stated in its terms and conditions, your bet will not count towards the wagering of the bonus.
Once you have fully understood the requirements that need to be met in order to make a use of a certain bonus, you would be able to choose the promotion which will actually improve your gaming experience and your casino balance.