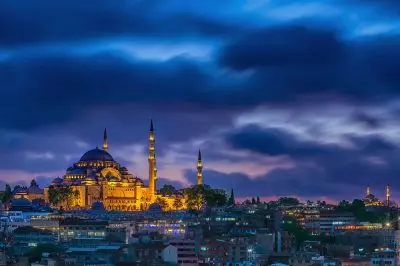 In a move that could hit some upcoming changes for similar platforms, the General Directorate of the National Lottery of Turkey has suspended access to Linktree, a popular link-sharing platform. According to a local media hub, the decision has been made in response to some allegations that Linktree has been facilitating illegal online gambling transactions and terrorism financing.
Currently, there are very strict laws governing gambling activities within the Turkish borders. Under them, gambling is largely prohibited across the country, except for a number of state-sanctioned entities, such as the National Lottery. As part of these restrictions, the Turkish Government has been focused on tackling illegal gambling and preventing various social issues associated with it by enforcing strict regulations to control the sector.
Linktree has been known for its link-sharing capabilities that allow users to compile a large number of links into a single customizable page – an option that is a convenient tool for businesses, creators and individuals who need to share various online content through a single link.
Free Web Turkey cited a number of link examples that have been suspended. Also, the General Directorate of Turkey's National Lottery confirmed that access to the aforementioned platform has been banned in response to the alleged activity.
The authorities' decision to block Linktree, which is often used in conjunction with various social media platforms, such as Snapchat and Instagram, emphasized the Government's commitment to fighting unlawful activities in the country, especially ones that involve gambling- and terrorism financing-related monetary transactions. The move was unveiled as part of a broader effort to enhance Turkish regulations of online activities that could pose a potential risk to national security.
Gambling Still Largely Illegal on the Territory of Turkey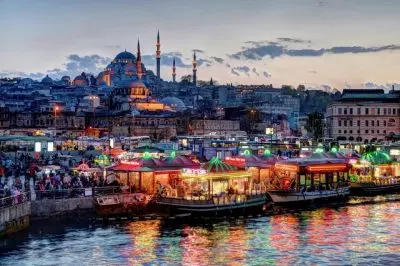 As mentioned above, most forms of gambling are suspended in the country in an effort to keep social order and protect local residents from facing potential financial risks and harm. Currently, IDDAA – the state-run sports betting company – is exempt from the restrictions and is allowed to offer limited betting services on sports events. The exception creates a monopoly on sports betting that allows Turkey's Government to regulate and control all gambling activities in the country while at the same time generating revenue through licenses and taxes.
The country's legal framework also extends to online gambling services, with the Government imposing strict measures that would prevent operators that do not hold the necessary licenses from offering their services to local users. That is why the Government has restricted access to many international gambling companies' platforms through local ISPs (Internet Service Providers).
Penalties for engaging in unlawful gambling operations can range from monetary fines to imprisonment sentences, which once again emphasizes the commitment of the Turkish Government to tackle the increasing popularity of gambling. These laws have been promoted as a means to address social and economic concerns but they also limit people's individual freedoms.
So far, Linktree has not released an official statement on the issue. The platform has become popular thanks to the fact it is easy to use, which makes it a valuable tool for content creators. However, the incident highlights how important it is for platforms such as Linktree to watch out when it comes to monitoring and prevention of any misuse of their services.