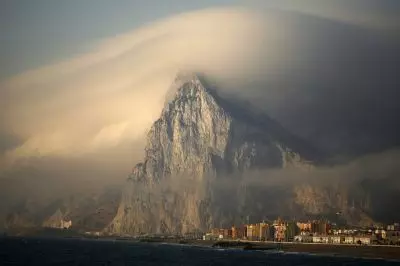 Gibraltar is still experiencing some difficulties in addressing its strategic shortages and complying with international counter-terrorism financing (CTF) and anti-money laundering (AML) standards.
Although the British Overseas Territory (BOT) has put some efforts into making things right and ensuring it is in line with the international standards in terms of AML and CTF, for the time being, it remains on the greylist of the Financial Action Task Force (FATF), which can have a major negative impact on gambling operators based in Gibraltar.
In its most recent update, the intergovernmental organization which is also popular by its French name – Groupe d'action financière – provided more details on the status of all greylisted jurisdictions, with a particular focus on their progress so far and the remaining challenges they need to face. The FATF praised Malta and Iceland for their quick progress and eventual redemption but Gibraltar remains on the greylist. The British Overseas Territory was first targeted by the financial regulatory body because of some anti-money laundering and counter-terrorism financing failures, which is why it got subject to strict scrutiny and monitoring that urged local authorities to initiate some changes.
The Government of Gibraltar has reiterated its commitment to continue its cooperation with the Financial Action Task Force to address its regulatory deficiencies. Local officials have managed to mark significant progress on various issues, through the enforcement of stricter penalties, making changes to ensure more transparent reporting practices, and collaborating with affected businesses to improve their enforcement protocols. As a result, the intergovernmental organization commented on the British Overseas Territory's progress, saying that it should make everything possible to sustain its momentum and prove it was willing to punish offending parties.
Gibraltar Government Continues to Cooperate with Intergovernmental Financial Watchdog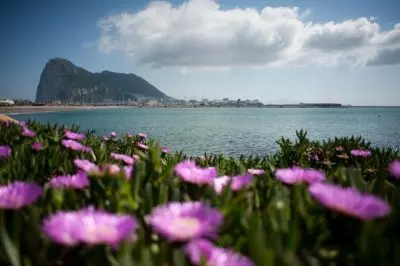 As CasinoGamesPro previously reported, Gibraltar has managed to position itself as a leading gambling hub which became the main reason why the FATF ongoing scrutiny occurred in the first place.
Although the Gibraltar Government reiterated that the existing regulatory regime was effective, it hardly managed to convince the intergovernmental financial watchdog of these claims, with the Task Force reportedly seeking enforceable court rulings against some high-profile offenders of the CTF and AML rules.
Despite the Financial Action Task Force acknowledged that Gibraltar made some progress on the aforementioned failures, it still concluded there were still significant strategic deficiencies in the British Overseas Territory. All deadlines set for the local Government to deal with the shortages have already expired, so the watchdog called for Gibraltar lawmakers to proceed with their action plan and prove that the territory was on its way to resolving the existing anti-money laundering and counter-terrorism financing issues.
Once Gibraltar is found in line with the AML and CTF rules, it would be finally removed from the FATF greylist, just like Malta, which was officially voted out of the list less than a couple of weeks ago.
For now, the British Overseas territory will remain under the Task Force surveillance. However, according to market analysts, these measures can have a significant long-term impact on various businesses based in Gibraltar. The recent crackdown of the European Union (EU) on so-called high-risk nations saw increased scrutiny imposed on all ingoing and outgoing financial transactions in the country, which potentially puts the day-to-day operations of various businesses in jeopardy.
In order to restore its tarnished reputation as a trusted and compliant jurisdiction, especially in the online gambling sector, Gibraltar will have to act swiftly and decisively to make sure its regulatory framework is enhanced by the implementation of strong supervision and enforcement measures and robust monitoring mechanisms to make sure all companies operating within the BOT comply with international CTF and AML rules.