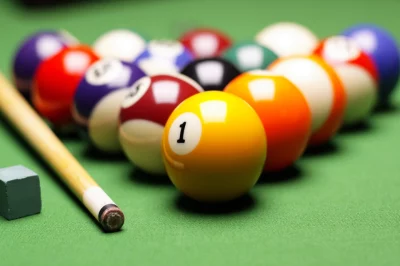 The International Betting Integrity Association (IBIA) has welcomed the announcement that the World Professional Billiards and Snooker Association (WPBSA) has handed down sanctions to 10 Chinese professional snooker players. The penalties have been imposed following an investigation after some suspicions of match-fixing emerged. The players were suspected of manipulating matches for their own personal gain through sports betting operators.
The IBIA played an instrumental role in the case, as it provided detailed information about the players' suspicious behavior and performance, helping the WPBSA to proceed further with the initial investigation. The International Betting Integrity Association brought some light to a number of suspicious matches that eventually triggered a closer investigation into the behavior of the following players: Chang Binyu vs Jamie Jones at the British Open, Bai Langning vs Zhou Xintong at the British Open, Yuan Sinjun vs Jimmy White at the Northern Ireland Open Qualifiers, Aaron Hill vs Zhao Jianbo at the Northern Ireland Open Qualifiers, and Lu Ning vs Robert Milkins at the European Masters Qualifiers.
Khalid Ali, the chief executive officer of IBIA, confirmed that the organization supported the decision of the World Professional Billiards and Snooker Association and congratulated it on the successful prosecution of the case. Mr. Ali further praised IBIA's members for their efforts to provide the necessary data to identify the dodgy patterns of the players' behavior.
In addition, IBIA's boss also described the latest decision of the sport's watchdog as an opportunity to clearly demonstrate the dangers of engaging in illegal match-fixing to professional athletes and the consequences such activities may have on their personal lives and professional careers.
Recent Match-Fixing Case Results in Lifetime Banks for Two Snooker Players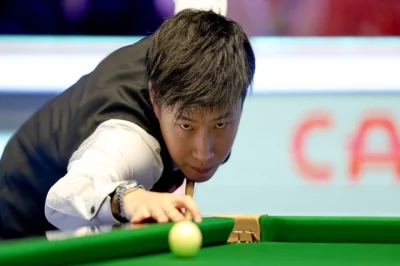 The snooker match-fixing case has resulted in comprehensive penalties that were proportionate to the offenses that the players committed.
Two players – Li Hiang and Liang Wenbo – faced the most serious penalty as a result of various offenses in 2022 and are now suspended for life from the sport. They will not be permitted to compete any longer.
The regulatory body has suspended another player – Lu Ning – for a period of eight years, while Chen Zifan and Yan Bingtao have faced suspensions for seven and a half years. Zhang Jiankang and Bai Langning also faced suspensions from the sport for four and a half and four years, respectively. A number of other snooker players have also faced suspensions from the sport. Zhao Jianbo, Chang Bingyu and Zhao Xintong have been banned for three and a half, three, and two and a half years, respectively.
The chairman of the WPBSA, Jason Ferguson, commented on the case, saying that it involved a difficult investigation and it was, eventually, heartbreaking to see such a large number of talented snooker players banned as a result of match-fixing and violating the WPBSA Conduct Regulations. He also warned professional athletes that the recent proceedings' outcome has to be taken as a lesson to anyone who thinks they can avoid detection.