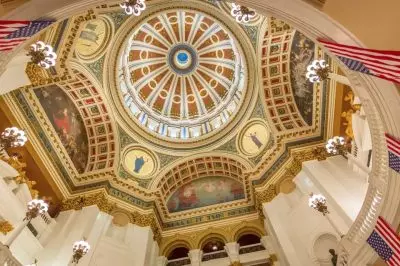 Sports betting and daily fantasy sports (DFS) operators' increasing interest in marketing and pervasive advertising has been affecting Pennsylvanian gamblers lately, with some of the more avid punters raising a red flag that it is easy to get into gambling but difficult to stop.
Daily fantasy sports have been popular among some local residents long before state lawmakers decided to finally regulate the service in Pennsylvania. Unfortunately, even though the service is now regulated and sanctioned, an increasing number of customers is getting hooked on gambling on so-called fantasy sports.
As previously explained by CasinoGamesPro, DFS league gambling involves betting on online competitions in which customers are allowed to choose real-life athletes based on their performances and form their own team to compete against other fantasy teams within a certain sport and league.
According to data provided by the Pennsylvania Gaming Control Board, fantasy contests accounted for more than $1,398,600 worth of revenue in March 2023. However, the increased popularity of daily fantasy sports and contests has resulted in increasing problematic behavior with betting on DFS leagues. More players have also decided to become part of the self-exclusion list of the state's gambling regulatory body in a move aimed at protecting themselves from the negative consequences associated with gambling.
Self-Exclusion Register Helps to Reduce the Number of Problem Gamblers in the State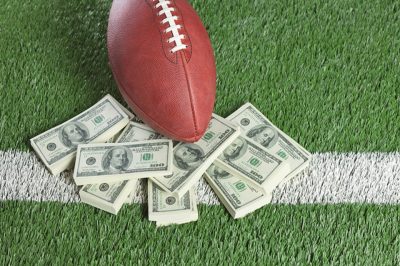 The Pennsylvania Gaming Control Board also revealed that as of April 2023, 780 residents of the state have signed on to the self-exclusion list to block themselves from betting on the fantasy contests available. As confirmed by experts, the number represents only a small percentage of punters who find it difficult to control their gambling habits and can be categorized as problem gamblers.
People who join the state's self-exclusion program are often at the beginning stage of their recovery. Such a move is often considered a big step for individuals who are willing to place their name on the list and effectively ban themselves from activities they are hooked on.
The self-exclusion list available for casino venues in Pennsylvania started operation in 2006, providing local gamblers with the chance to voluntarily suspend themselves from gambling. An additional self-exclusion list that was specially created for daily fantasy sports contests, video game terminals, and interactive gambling, was established in 2017 under the provisions of the Expanded Gambling Act.
As reported by the Pennsylvania Gaming Control Board, a total of 25,850 residents of Pennsylvania have signed on to one of the four self-exclusion lists in the state.
According to some gambling experts, no less than 20% of the adult residents of the state gamble online. They believe that their number constantly rises due to the companies' increasing marketing and advertising campaigns. Experts, however, have noted that the self-exclusion program has been a successful tool in fighting gambling addiction and gambling-related harm.