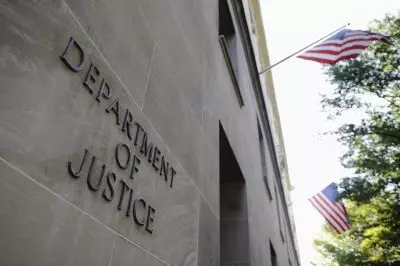 The Michigan Gaming Control Board (MGCB), which oversees the gambling industry in the Great Lake State, called for tougher measures against offshore gambling companies that service US players without authorization. Henry Williams, Executive Director of the Gaming Control Board, urged US Attorney General Merrick Garland to take more decisive action against such businesses as they are practically illegal in the country. Mr. Williams considers them a threat to the integrity of the local gaming industry as state regulators cannot combat them effectively on their own. The Executive Director insisted that other state regulators should also join the MGCB in its efforts to fight against offshore gaming websites.
The watchdog sent a letter to the office of Attorney General Garland containing signatures from the regulatory bodies of several other states, including Colorado, Nevada, New Jersey, Mississippi, Illinois, and Louisiana. All six states have a similar position on the issue and understand the importance of preventing offshore gambling businesses from targeting ordinary US citizens. Kirk Hendrick, who chairs the Nevada Gaming Control Board, also joined these efforts, citing several compelling reasons for the urgency of addressing this issue.
Such illicit gambling operations have numerous deficiencies, starting with the absence of adequate age verification policies that aim to safeguard minors from accessing their websites and participating in gambling activities. The absence of responsible gaming tools and programs is another valid reason for eradicating them from the local market, according to Mr. Hendrick. He also pointed out that many offshore gambling sites do not implement adequate controls to combat other illicit activities like money laundering or terrorist financing.
The fairness of the games on offer and their theoretical return percentages are also questionable since many of these sites do not submit their catalogs for independent testing and lack certification from accredited third-party auditors. By contrast, licensees of the MGCB like BetRivers, FanDuel, PointsBet, DraftKings, and WynnBet adhere to the highest industry standards of player protection and safety.
Offshore Gambling Is Still Rampant Despite Availability of Legal Betting Options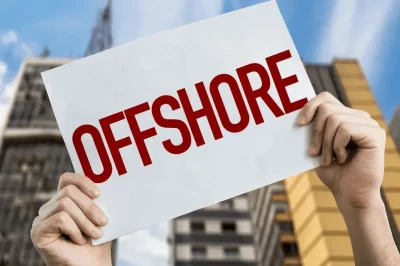 The country has long been having issues with offshore gambling companies that illegally target local players. Such companies are typically based in jurisdictions with a very lenient approach toward online gaming regulation and low levels of consumer protection, with Costa Rica and Panama being among the examples. Offshore gambling sites used to dominate the US market prior to 2018 when very few legal options were available to residents of the country.
Their presence started to diminish after the US Supreme Court overturned the federal ban on sports wagering known as PASPA (Professional and Amateur Sports Protection Act), which paved the way for sports betting legalization on a state level. At the time of publication, as many as 33 states, plus the District of Columbia, have passed legislation to allow retail and/or remote sports wagering. Betting on sporting events is also legal in the states of Maine, Florida, Nebraska, and Kentucky but is not yet operational.
All these states have jumped on the sports betting bandwagon as these activities, when properly regulated, are a major source of tax revenue. Some of the offshore companies withdrew from the local market on their own accord but many decided to stay and continue to operate outside federal and state laws. As a result, monstrous amounts of taxable dollars flow out of the country as, needless to say, illegal offshore operators do not pay taxes to the US government.
Data published by the American Gaming Association (AGA) this April shows US citizens collectively wagered $64 billion on illegal sports betting and a whopping $338 billion on illegal online casinos in 2022 alone. By contrast, the amount of tax money generated by the legal segment of the betting industry last year dwarfs at $1.75 billion.