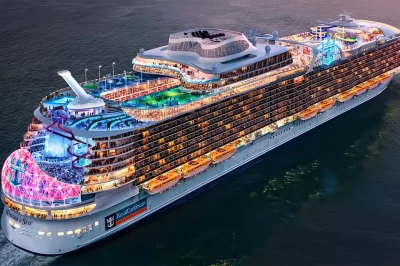 The Florida-based cruise line company Royal Caribbean has stirred up controversy with the recent changes introduced to its casino rewards program that some customers consider straight out confusing. The travel company offers various types of perks to patrons who gamble on board its cruise ships. Cruise gamblers can progress through different tiers in the Casino Royale program to earn tier-based rewards, depending on the amounts they have spent during the 'casino' year, which starts in early April and ends in late March.
Customers who climb to the 'Prime' tier are typically treated to free beverages at the casino and are rewarded for their gambling activities with free cruises in interior cabins each year. While the rewards do not change dramatically from one year to the next, recent changes in some of these offers caused serious confusion among customers. Emailed to select patrons of the company, these offers can range from cruise discounts to free cruise staterooms.
The travel company does not disclose the exact criteria for determining which patrons to send these emailed offers to but the selection generally depends on one's value as a customer. Factors like one's betting volume at the casino and the amounts they spend during a cruise trip are taken into consideration. However, the precise formula used for determining said value remains a mystery. It is unclear how the company decides which patrons get what offers.
Up until now, these emailed offers involved free room accommodations for two customers. Those traveling in larger groups could bring a third or fourth person but had to pay the full fare for them. It appears the cruise line company has now introduced some changes to the Casino Royale program.
Patrons Traveling Solo Must Pay for a Second Person in Double-Occupancy Rooms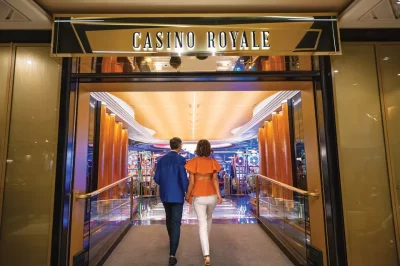 Patrons who have joined the Royal Caribbean Club Royale group on Facebook recently received emails with offers that featured free accommodations for a single person only. If a second person is traveling with them, they must pay the full price for double-occupancy accommodations.
Those traveling alone must still pay the fare for a second person in double-occupancy staterooms, members of the group revealed. It turns out that customers who receive these free cruise offers must pay for their accommodations, albeit partially. Under the regular rewards system, customers qualifying for the free room offers only have to pay taxes and port fees on a per-person basis.
Confusion arises because patrons have no way of knowing whether they are getting good value from these deals. These new offers are not replacing the standard dual-occupancy deals, but it appears they are emailed only to specific members of the Casino Royale rewards program. One member of the Facebook group contacted a representative of the rewards program to seek clarification. The representative subsequently confirmed solo travelers were indeed entitled to a 50% discount only, while those cruising with a partner had to pay the second's person full fare to book the 'free' stateroom.
However, the representative explained this applied only to specific free offers whose serial numbers are ending in 4, 5, 6, and 7. The representative also contacted a supervisor for confirmation, explaining Casino Royale employees are still learning this new procedure. Other gamblers are still receiving the standard free stateroom offers where travelers must only pay their taxes and port fees.
According to Cruise Market Watch, Royal Caribbean International is the world's biggest cruise line based on revenue and passenger volume. As of 2021, the company generated $5.05 billion in revenue and had over 3.3 million passengers in total. Apart from the Royal Caribbean, it operates other major cruise line brands like the Azamara, Silversea, and Celebrity.