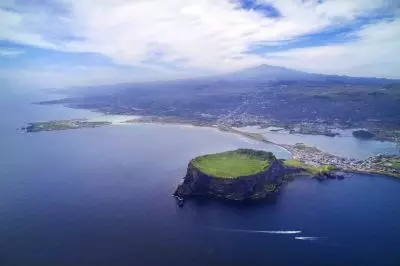 Two large resorts offering foreigner-only casinos on South Korea's Jeju island have revealed that they are currently facing some difficulties in stabilizing and expanding their operations following the Covid-19 pandemic because of the limited opportunities they have to recruit new staff members. One of the resorts has been even trying to make some workers who left after the beginning of the coronavirus pandemic get back.
Both operators have revealed they would welcome both former or new staff members, as the number of foreign visitors increased to 28,813 in the period from March 1st, 2023 to March 30th, 2023. According to data provided by Jeju Tourism Organization, only 3,258 foreigners visited the South Korean holiday island in the whole of March 2022.
As revealed by a representative of the Jeju Shinhwa World resort's casino, one of the main reasons for the resort's ongoing recruitment difficulties was that young people were mostly looking for job opportunities on South Korea's mainland, in Greater Seoul, and even in foreign countries. The casino representative also shared that Jeju Shinhwa World, which is currently operated by Shin Hwa World Ltd. listed in Hong Kong, was interested in rehiring its staff members that might have been forced to leave after the beginning of the Covid-19 pandemic. Unfortunately, they also acknowledged that the casino sector on Jeju Island has stopped being the high-paying industry it once was.
According to the aforementioned casino representative, finding fluent English speakers to assist foreign casino patrons and hiring mid-level managers was not an easy task at short notice, especially after the long period when recruitment was put on hold. When it comes to wage competitiveness, the person familiar with the situation estimated that Jeju casinos would have to see Chinese visitors return to its premises to the pre-pandemic levels to be able to generate income that would be enough for the operators to boost their staff wages.
Casinos on Jeju Island Mark Period of Financial Growth as Visitors Return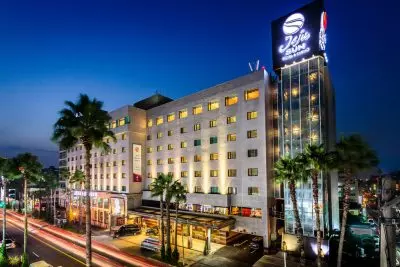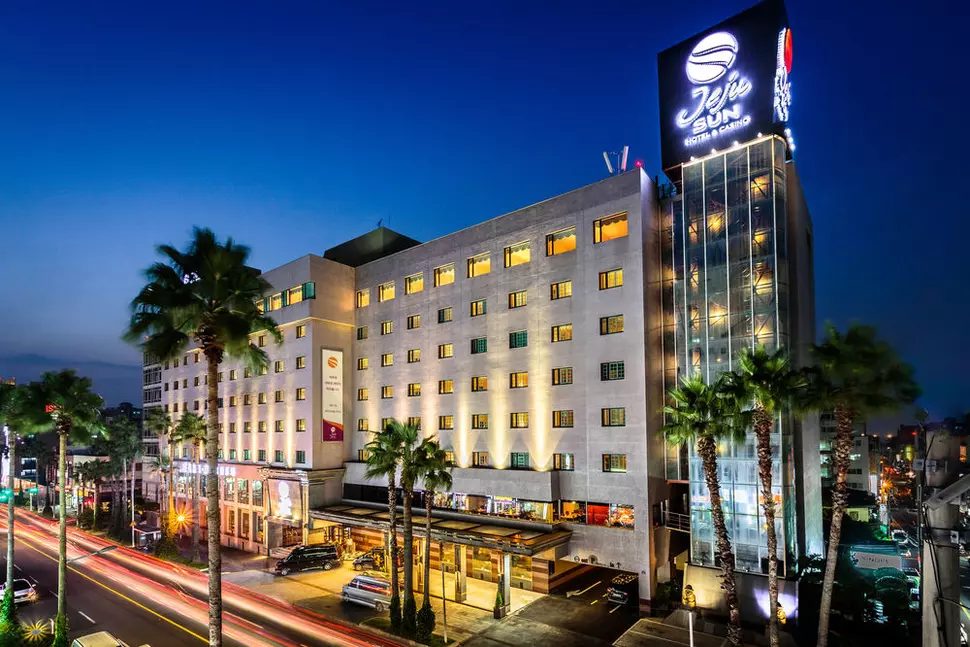 There are currently eight foreigner-only casinos on Jeju island.
As a recent report of Jeju Daily states, a large number of casino employees on the island decided to either leave their jobs or simply switched to other sectors during the coronavirus pandemic. Some of them, however, are not willing to get back to the Jeju casino sector.
Last week, Shin Hwa World Ltd announced its annual results, revealing that its integrated casino resort business on the holiday island of Jeju generated segment revenue worth approximately HK$946.2 million. The figure represented a 10.5% increase from the HK$856.4-million revenue it generated in the previous year.
A spokesperson for Lotte Tour Development Co Ltd, which has been promoting the Jeju Dream Tower resort and its adjacent casino, has revealed that, since late March, it has been finding it difficult to recruit new staff members. The operator is seeking almost 500 employees for the aforementioned resort, with 100 of them set to be assigned to the casino operation.
A couple of weeks ago, Lotte Tour Development posted a report revealing that the Jeju Dream tower's net casino sales amounted to almost KRW43.68 billion for the full 2022 year. The figure represented a massive 107.7% increase from the figure posted in 2021 – JRW21.03 billion.