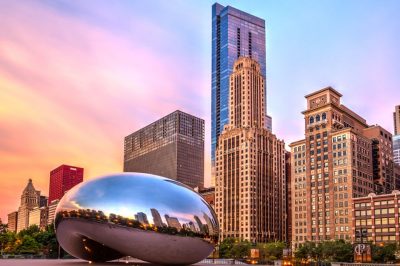 Even at a time when a new casino remains a powerful gambling expansion prospect for the city of Chicago, both mayoral candidates support the legalization of controversial video gambling terminals (VGTs).
Both candidates for Chicago mayor confirmed that they would support a proposal seeking to make long-banned video gambling machines legal in the city in case they were elected in the April 4th election.
Under the provisions of state law, local governments are allowed to suspend controversial VGTs from operating at bars and restaurants situated within their city borders. There had already been an ordinance banning video gambling in Chicago, and so far, the city's mayors have preferred to channel their efforts into establishing a casino rather than seeking the legalization of the machines.
With Chicago's first casino underway, one might have thought that the effort for video gambling expansion would be ceased. However, both candidates for the mayor role – Cook County Commissioner Brandon Johnson and the former CPS CEO Paul Vallas – have backed the proposal for bringing legal video gambling machines to the city.
First, Mr. Vallas brought the issue up during a political debate aired on NBC 5 a week ago when asked how he would fund new investments in the West and South parts of the city. At the time, he explained that he would use a fair share of money accumulated by Tax Increment Financing (TIF), as well as a fair share of gaming, casino and video poker proceeds, and the developer fee money, confirming he would support the legalization of video poker.
Then, a campaign spokesperson for the other mayoral candidate issued a written statement, acknowledging that Mr. Johnson was also supporting legal video gambling services as he considered them a crucial revenue source for critical investments in various public issues, such as housing and public accommodations, transportation and public safety.
Video Gambling Continues to Expand Despite Chicago's Efforts to Keet It Away from the City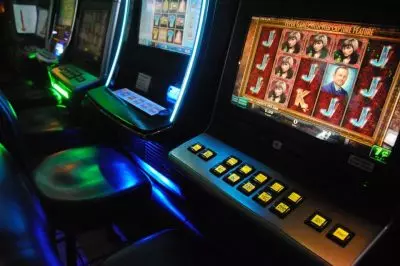 Mr. Vallas' and Mr. Johnson's statements in favor of video gaming machines were issued at a time when Chicago awaits its first-ever casino following the efforts of Mayor Lori Lightfoot to bring casino gambling to the city. Since 2019, when state lawmakers officially gave the green light to casino expansion, the city chose Bally's as its preferred partner to operate a casino that is set to be situated in the River West neighborhood.
According to preliminary expectations, the addition of a Chicago casino will generate almost $200 million in revenue.
As CasinoGamesPro previously reported, casino operators have traditionally fought the expansion of other forms of gambling such as video poker out of concern it would negatively affect the revenue generated by land-based casinos. Video gambling has been subject to rapid expansion since 2012, and the state's Commission of Government Forecasting and Accountability revealed in its September 2022 report that the city of Chicago would play a major role in potential video gaming revenues, especially if the city gives the green light to the controversial machines.
According to official data from the Illinois Gaming Board, a total of $10.5 billion were wagered by gamblers at video gambling terminals across the state. As of February 2023, there were over 45,100 video gambling machines across more than 8,200 venues in Illinois.
Interestingly, only days after one of the mayoral candidates, Mr. Vallas, expressed his support for the addition of legal video gambling services, his political campaign received a $100,000 contribution from Andrew Bluhm, the son of the gambling billionaire investor Neil Bluhm, who operates Des Plaines-based Rivers Casino. Andrew Bluhm has been known for previously investing in video poker, even though his father has made efforts to prevent the spread of this form of gambling in the state of Illinois. In a statement, Andrew Bluhm unveiled that he currently does not have a stake in Laredo Hospitality, a video gambling operator he previously invested in.