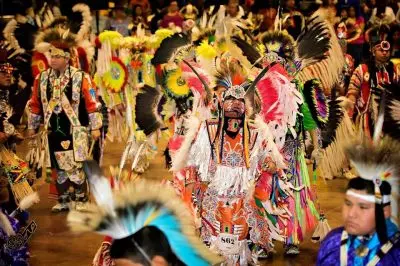 New rule changes proposed by the Federal Government could help Native American tribes expand their US gambling operations, including the pursuit of attractive online gambling services.
Reportedly, the proposals made by the Bureau of Indian Affairs (BIA) include the adoption of more related rules for local Indian Tribes when it comes to the acquisition of additional land, which could eventually be put into trust as part of future casino development. Under the new rules, tribes could also be given the chance to negotiate online gambling deals with US states. However, the proposed rule changes have triggered a wave of opposition from some commercial gambling operators and leaders of state and local Governments who have shared some concerns that such partnerships would result in serious tax revenue losses.
Last week, a letter outlining a number of concerns regarding the aforementioned proposals was sent by 20 Republican state attorney generals. They explained that the proposed regulations would give the green light to a never-seen expansion of tribal casino gambling services, which would eventually shrink the state Government's ability to adopt and enforce their own gambling matters and policies.
So far, the Bureau of Indian Affairs has not commented on the matter.
In a statement issued in December 2022, the assistant secretary of the Interior Department who oversees Indian affairs in the US, Bryan Newland, said that the Federal Government needs to protect tribal sovereignty under its treaty and trust responsibility. It is also supposed to enhance Native American tribes' homeland and economic self-sufficiency.
Native American Tribes Required to Negotiate Compact Agreements with State Governments in the US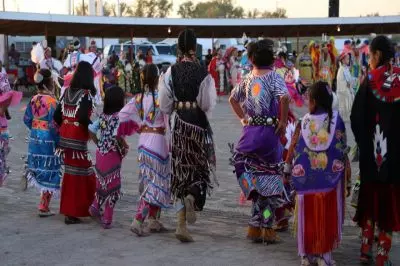 Under the provisions of the Indian Gaming Regulatory Act (IGRA), tribal and state Governments are required to negotiate so-called compacts under which they are allowed to operate casino venues on their tribal lands.
Revenue generated from tribal gambling operations has expanded from $121 million in 1988 to $39 billion in 2021, as revealed by the US Federal Government. According to reports commercial gambling revenues in 2021 were close to $53 billion. In the last few years, commercial gambling revenues have risen as a result of the growth registered in mobile sports betting and online casino services.
Reportedly, online gambling is exponentially becoming the most popular form of gambling in modern history and is quickly developing into a reality that, however, excludes Native American tribes. The recently made proposals are set to allow tribes to negotiate for digital gambling services to be offered statewide under compacts between local Indian tribes and US states. Customers will be able to make online bets on reservation lands in case the server is situated on tribal lands.
Another proposal seeks to make it easier for Native American tribes to purchase land – a process that allows tribes to ask the US Government to move certain properties into trust on their behalf under the monitoring of the Bureau of Indian Affairs. When it comes to off-reservation land, the Interior Department would prioritize the evaluation of how the tribe is benefitted from the piece of land without taking into consideration how far away the land is from the actual reservation of the tribe. That rule does not address casinos or gambling directly but would allow tribes to seek land that is used for casino developments.
As part of their gambling compacts with the states, Indian tribes negotiate so-called revenue-sharing agreements with US states. However, they are considered sovereign nations and as such, they do not have to pay state gaming taxes, while regular commercial gambling operators are required to do so. Apart from that, states can grant Native American tribes exclusive rights allowing them to offer certain types of gambling services within state borders.