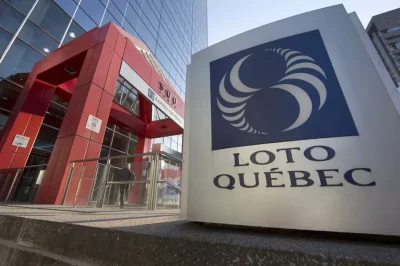 Following a conflict between casino workers and employers and negotiations that dragged on for nearly three months, the Canadian Union of Public Employees (CUPE) finally settled on an agreement in principle with Loto-Québec. Croupiers at Casino de Montréal have been without a collective contract since April 1, 2020, and went on an unlimited general strike on May 21, 2022.
CUPE 3939, representing 545 unionized dealers at the Montreal casino, announced that it had reached an agreement in principle with the employer Friday afternoon. It did not reveal the full contents of the new contract, which would first be presented to members in the coming weeks. In a statement, CUPE union advisor Jean-Pierre Proulx said that the labor union is confident that all dealers would be satisfied with the new provisions of the agreement.
Earlier this month, CUPE announced that the negotiations reached an impasse because Loto-Québec, which operates Casino de Montréal, retracted provisions it had already agreed to. According to a statement on their website, the strike has cost Loto-Québec almost $13 million and has potentially benefitted the Wolinak casino and the Kahnawake casinos. However, most activities at the gaming site had not been affected by the picket lines, casino management said.
Demands For Better Working Conditions, Paid Breaks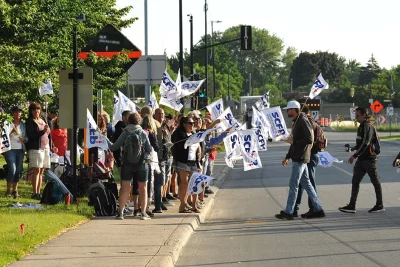 The collective contract between the Montreal Casino and Loto-Québec regulates all working conditions, salary levels, and working hours. The previous agreement expired on March 31, 2020, but due to the COVID-19 pandemic and the restrictions put in place on the casino industry because of it, negotiations did not start until 2022. After weeks of disagreement between the two parties, workers announced industrial action and walked off the job on May 21.
Their demands included a pay rise that would reflect the increasing costs of living, as well as paid breaks during each shift. However, it was reported by some news outlets that the croupiers wanted 30-minute breaks for each working hour, which was quite unusual and was opposed by the management. The union clarified it demanded breaks of 15 minutes, which was still unheard of in the gambling industry, Loto-Québec said. The gaming corporation added that such a provision would allow croupiers to spend 30 percent of their shift on a paid break.
Protesting casino dealers also wanted improved daily schedules in order to reduce injuries related to repetitive work. However, Loto-Québec responded by saying it did not observe a surge in injuries.