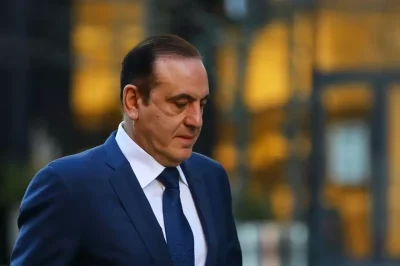 The middle of the week saw Gamal Abdelaziz, who once occupied the position of an executive at MGM Resorts, face an imprisonment sentence. Mr. Abdelaziz would have to spend 1 year and 1 day in federal prison for guaranteeing his daughter's entry into the University of Southern California as a fake basketball recruit. The jail sentence marked the end of the first legal case in the "Varsity Blues" college admissions scandal.
Although the former casino executive asked US District Court Judge Nathaniel Gorton to show mercy and grant him only a 4-month imprisonment sentence, the Judge said that a message had to be sent to any affluent parent who is unscrupulous enough to do the same thing as Mr. Abdelaziz. He scolded the convicted for stealing a college admission spot from a student who deserved it but had not had all the advantages of Mr. Abdelaziz.
For him showing a lack of morality, integrity and common sense by bribing his daughter's way to admission into the aforementioned university, US District Judge also sentenced the 64-year-old Abdelaziz to 400 hours of community service and 2 years of supervised release. As revealed by the Justice Department in a statement, the once-MGM Resorts executive will also have to pay a monetary fine of 250,000, following his October conviction on one count of conspiracy to commit federal programs bribery and one count of fraud conspiracy.
Outside the courtroom, the lawyer of Mr. Abdelaziz, Brian Kelly, shared they intended to appeal the sentence and hoped to vindicate his client in the appellate process.
Affluent Parents Bribed College and University Officials to Secure Their Children's Addmission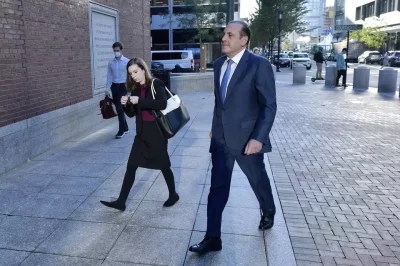 The former executive of MGM Resorts was among 57 people who faced criminal charges linked to an investigation into a scheme that basically involved parents conspiring with William "Rick" Singer, a California college admissions consultant, to secure their children's way to college admission by fraud. Mr. Singer made a guilty plea to facilitating cheating on college entrance exams and redirecting money from the parents to corrupt athletics officials and coaches in order to make sure their children would be secured college admission as fake athletes.
So far, the "Varsity Blues" college admissions scandal has seen 36 parents plead guilty. The sentencing came only a few hours after a federal court of appeals heard the first appeal in the massive scandal by a former investment executive who bribed college officials to secure his son's college entrance exam.
Prosecutors alleged that in 2017 Mr. Abdelaziz, who once served as the president of the Macau subsidiary of Wynn Resorts, agreed to pay $300,000 to Singer in order to secure the admission of his daughter to the University of Southern California as a fake basketball recruit. Most of the money was used to bribe a university official.
Before former casino executive's February 9th conviction, the longest imprisonment sentence in the "Varsity Blues" college admissions scandal was 9 months. John Wilson, a private equity firm founder who has been convicted at trial with Mr. Abdelaziz, is expected to hear his sentence next week.