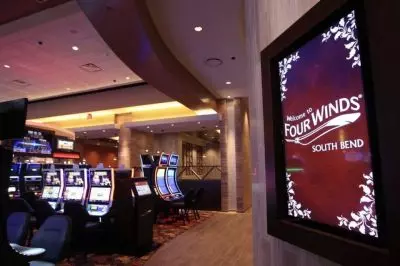 The past decade has already seen artificial intelligence (AI) become an integral part of many online activities, ranging from simple browser searches to advanced threat detection. Logically, it has also entered the live gambling sector, with a large number of casinos already adopting the technology.
According to experts, that number is set to grow even further, as the Pokagon Band of Potawatomi has joined forces with Evolv Technology to implement the company's artificial intelligence security solutions at its Four Winds-branded gambling venues in the states of Indiana and Michigan.
Casinos are often targeted by criminals that are looking for easy money. Such actions, however, put both gambling properties and their patrons at risk, and no shortage of such attacks being registered over the years. A large number of casinos have started screening all customers who enter their premises as part of their efforts to keep their properties and services safe, but this has resulted in casino patrons' personal space violations and frustration.
Still, the last few years have seen some improvement of artificial intelligence to a point when it is able to provide capabilities for customer security screening without intruding on their personal space or making them feel uncomfortable.
Artificial Intelligence Technology to Be Deployed in the Tribe's Michigan Casinos, Too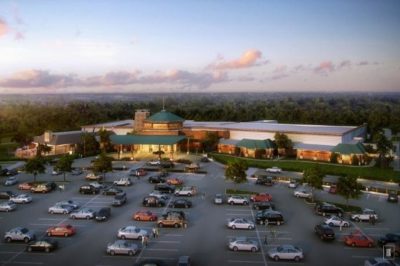 As revealed by the Pokagon Band of Potawatomi, the Native American tribe is set to install the AI screener of Evolv Technology at its gambling venues entrances, starting with its Four Winds Casino South Bend in the state of Indiana. The move will allow casino patrons to walk in the gambling premises and not be delayed by metal detectors and security screening checks.
The artificial intelligence solution provided by the tribe's partners from Evolv Technology will not intrude on customers' privacy as it does not require any interaction on the part of the casino patron. Once the initial installation of the product is finalized at the South Bend casino, the AI solution is set to be implemented in the rest of the casino properties of the tribe, including the ones in Hartford, New Buffalo and Dowagiac in the state of Michigan.
As mentioned above, the Four Winds-branded casinos are not the first ones to deploy artificial intelligence technology to keep their customers safe. The Plaza in Las Vegas, as well as several other venues, have already deployed such a solution in order to make their security operations better. In November 2020, The Plaza casino revealed it entered a partnership agreement with Patriots One Technologies for their AI solutions.
According to experts, artificial intelligence technology is not only able to detect weapons but can also be used to detect coronavirus infection and other health issues by reading their temperature instantly. Through the AI solutions, casino operators and other gambling companies are getting an alternative to boost the protection at their venues without affecting their customers' experience in a negative way.