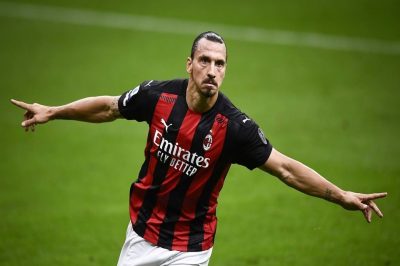 The Union of European Football Associations (UEFA) has launched a disciplinary probe into football player Zlatan Ibrahimovic's reported financial interests in the Malta-based gambling company Bethard. The 39-year-old Swedish forward faces a three-year suspension from the team sport if the administrative body proves his guilt. Ibrahimovic, the current striker of AC Milan, could also face a fine amounting to SEK1 million.
UEFA launched the disciplinary investigation after the Stockholm newspaper Aftonbladet alleged earlier this month Ibrahimovic had a share in the Maltese gambling company. According to the Swedish daily, the footballer holds 10% of Bethard's shares. The allegations came shortly after the footballer sealed a deal to extend his contract with the Italian football club for one more year. Ibrahimovic previously played as a forward for Manchester United and Barcelona.
The football star has been involved with the Maltese betting firm since March 2018 when the brand announced Ibrahimovic agreed to become its main ambassador. In this role, the football icon was to market the betting brand as part of its growth plans. The striker commented at the time that many betting firms had approached him over the years with ambassador deals.
However, he chose Bethard because it was a firm with Swedish roots, and its founders hailed from Malmö, his hometown, where he also started his football career. When the announcement of the two parties' partnership came, the Maltese gambling company also revealed the football player would participate in the ongoing development of its offering.
According to UEFA's announcement, the administrative body has appointed an ethics and disciplinary inspector to probe into the matter and establish whether the footballer indeed has financial interests in the gambling company.
Ibrahimovic Faces $119,000 in Fines and Three-Year Suspension If Guilty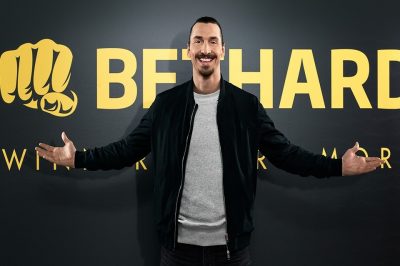 Both UEFA and FIFA (International Federation of Association Football) strictly prohibit footballers who take part in their competitions from getting financially involved with sportsbooks. Such financial links are in direct violation of Article 31 (4) of UEFA's Disciplinary Regulations.
The same goes for FIFA whose regulations call for a three-year suspension and monetary sanctions of up to $119,000 (around SEK1 million) if a professional player is found guilty of such wagering breaches. In the meantime, Article 12 of the UEFA Disciplinary Regulations states that any professional footballer who partakes in betting activities related to competition games or has a financial interest, either indirect or direct, in said betting activities undermines the matches' integrity.
This is not the first time the Swedish football star is subject to investigation for alleged conflict of interest with Bethard. England's Football Association (FA) launched a probe into Ibrahimovic's involvement with the betting company in March 2020 while he was still playing as a striker for the Red Devils. The English football governing body also disallows active footballers, along with managers, team coaches, and other personnel members, from getting involved with betting companies.