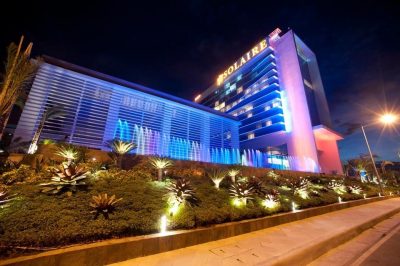 The Philippine mogul Enrique Razon has faced a lawsuit in New York, as a company claims that the billionaire put an end to an agreement regarding the operation of a Manila casino without legal grounds. According to the legal action, Mr. Razon is also hiding some assets in the US in order to avoid making an arbitration award payment.
The lawsuit, Global Gaming vs. Enrique K. Razon, was filed on March 29th in New York's federal court by Global Gaming Philippines. Through the lawsuit, the company seeks to find a confirmation of a ruling of an arbitration award of $296.6 million that was issued by a panel in Singapore against Mr. Razon after he withdrew his rights to operate the abovementioned casino. The venue, called the Solaire Resort and Casino, is situated in the Entertainment City suburb of Manila.
The executives of Global Gaming have been experienced in running some of the biggest gaming and gambling operations on a global scale, such as the Las Vegas Sands. The company now claims that the Philippine tycoon asked for its services back in 2011 to help develop the resort and ten, six months after the venue started operation in 2013, terminated the agreement. The legal action filed in New York's federal court also alleges Mr. Razon of working to prevent the company from selling the rights it had in the project.
Philippine Tycoon Faces Accusations of Hiding Holdings through Shell Companies Network in the US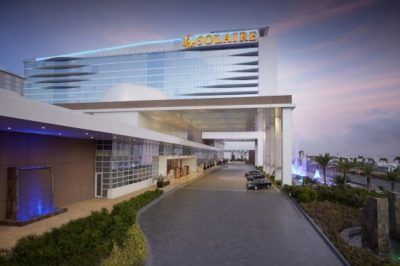 As mentioned above, the company also claims that the Philippine businessman has avoided paying the arbitration award worth $296.6 million. According to the lawsuit claims, Mr. Razon has also taken certain actions in order to prevent Global Gaming from collecting the amount by creating a vast network of shell companies on the territory of the US in order to hide his holdings.
Global Gaming also claims that Mr. Razon and his agents have used the scheme to divert assets from the Philippines and use the money for funding those entities.
In June 2020, the owner and operator of Solaire Resort & Casino, Bloomberry Resorts Corp., announced that it expected certain delays in the opening of its second integrated resort in the Philippines, Solaire North. At the time, the company said that the new venue is not likely to start operation until late 2022 or the beginning of 2023. Previously, the development timeline unveiled by Bloomberry had targetted an opening in early to mid-2022.
During the annual stockholders meeting of the company last year, Mr. Razon revealed that the operator was continuing with the construction works of Quezon City-based Solaire North but the project would be delayed because of coronavirus lockdowns. He then said that construction works have partially restarted and the lockdown period could be reasonably added to the project's completion date.