Gambling is one of the most profitable and rapidly developing businesses. Hence, it comes as no surprise that various gambling companies are trying to cement their positions on the market. Each company needs proper funding to operate. Generally speaking, financing comes in two types – equity and debt.
Debt financing is associated with bank loans, while equity financing is related to receiving capital from investors in exchange for a given number of shares in the company. The business entity choice affects a given company in many aspects, including its ownership and its long-term feature.
Why Is Going Public Important for a Gaming Business?
Many gambling companies go public in an attempt to attract external investors and expand their operations. This means that investors who believe in the profitability of a given gambling company can buy shares in it and become equity owners. In exchange for their investment, equity owners receive a share of the company's net profits.


Some public gambling companies started as private business entities and went public to gain access to a wider pool of funds to finance their business operations. The key difference between the public and privately held companies is that the latter do not trade their shares on public exchanges. Hence, these are less liquid and it is harder to determine the value of their shares.
Private companies can still issue stocks and have shareholders, but they do not need to go through the process of offering their shares to the public in a new stock issuance, also referred to as an initial public offering (IPO). Many companies prefer to stay private as an IPO process is quite pricey.
The main advantage associated with privately owned corporations is that such companies do not need to comply with the requirements of the Securities and Exchange Commission (SEC) and disclose their financial information. On the other hand, privately held companies cannot raise funds through the sale of shares to the public, but they rely on private financing from friends and family, bank loans, angel investors (individuals who fund a given company for an ownership stake), or crowdsourcing.
Unlike privately owned companies, public corporations are required to present quarterly earnings reports, which may be considered a disadvantage as they need to disclose sensitive and potentially embarrassing information about decreasing revenue to shareholders and the public. In addition to that, the board of directors plays an important role in the decision-making process of the company.
On a more positive note, public companies have access to a wider pool of funds by selling stocks to satisfy their financial needs. The shareholders also benefit from investing in a public company as they receive financial gains and dividend payments. The publicly held companies enjoy other noteworthy advantages such as high prestige, easier acquisitions, increased capital for further expansion, and others.
How to Issue Shares to the Public?
Before we delve deeper into this matter, we would like to explain what does a stock and a share mean. A "stock" is the amount of funds a given company is raising to start operating, while a "share" is a unit of a company's stock. Individuals who like to buy shares invest their money in a given corporation. As we already mentioned above, shareholders have certain rights in the management of the company and they receive a share of the company's profits.
Before a company starts offering shares to the public in a new stock issuance, the owners of the business need to file a registration statement with regulators. It includes information about the business and its position on the market. The price per share and the size of the offering can be disclosed when the launch date approaches.
Another important step is to hire investment bank underwriters who set the conditions for the stock sale and bring the offering to public notice. Once a company decides to trade its shares publicly, it should choose where to list its shares. In the lines below, our expert team will provide you with information and figures about the largest stock exchanges on a global scale.
Stock Exchanges Public Gambling Companies Trade On
There are many stock exchanges worldwide, and some of them are more prestigious than others. The following infographic presents information about the leading stock exchanges based on the market capitalization of the stocks that trade on them for the period from January 2020 to April 2020. It is important to explain that market capitalization denotes the total value of a company traded on the stock market. It is calculated by multiplying the total number of shares by the current share price.
January
February
March
April
New York Stock Exchange (the USA)
$22,987,587
$15,541,140
$25,531,663
$19,313,673
NASDAQ (the USA)
$13,286,825
$12,460,028
$11,227,006
$12,947,098
Japan Exchange Group
$6,062,169
$5,440,999
$5,097,673
$5,352,137
Shanghai Stock Exchange (China)
$5,106,334
$4,960,388
$4,672,363
$4,919,616
Hong Kong Exchanges
$4,632,650
$4,644,954
$4,231,960
$4,518,127
Euronext (Europe)
$4,858,559
$4,402,901
$3,669,150
$3,857,163
Shenzhen Stock Exchange (China)
$3,502,280
$3,572,795
$3,275,302
$3,491,510
London Stock Exchange Group (the UK and Italy)
$4,055,429
$3,620,546
$2,917,089
$3,096,210
TMX Group (Canada)
$2,393,275
$2,213,874
$1,746,965
$1,948,970
BSE India Limited
$2,187,266
$2,024,705
$1,506,279
$1,723,711
Source: focus.world-exchanges.org
Based on the value of the listed companies, the New York Stock Exchange, NASDAQ, and the Japan Exchange Group are the three largest exchanges on a global scale. The New York Stock Exchange was founded in 1792 by Intercontinental Exchange. It has over 2,400 companies listed on it that combine for over $19 trillion in market capitalization as of April 2020.
The second-largest market exchange is NASDAQ. It was established in 1971 by the National Association of Securities Dealers (NASD), currently known as the Financial Industry Regulatory Authority (FINRA). Interestingly enough, some of the biggest technology companies such as Google, Facebook, and Amazon are listed on it. There are more than 3,800 companies listed on NASDAQ that are worth over $12 trillion in market capitalization.
Japan Exchange Group is the third market exchange that is leading the charts. Founded in 2013 by Tokyo Stock Exchange Group and Osaka Securities Exchange, this market exchange has over 3,600 public companies traded on it with a total market capitalization of over $5 trillion.
Public Gaming Companies Dominating the Global Market in Terms of Revenue
The revenue shows a given company's income generated from its business operations. The following infographic is designed to provide information regarding the public gaming companies dominating the global market in terms of their revenue for 2019. The figures are represented in billions of US dollars.
Based on the figures presented in the infographic, Las Vegas Sands marks the highest gaming revenue for 2019, and namely $13.74 billion. It is closely followed by MGM Resorts with a gaming revenue of $12.9 billion. Caesars Entertainment is the third top performer with a gaming revenue amounting to $8.74 billion. Compared to the first two companies, Caesars Entertainment has a significantly lower gaming revenue. Galaxy Entertainment Group and Wynn Resorts take the last two positions in the list of top 5 performers for 2019 with revenues of $6.66 billion and $6.61 billion, accordingly.
Name of the gambling company
Revenue
Las Vegas Sands
$13.74
MGM Resorts
$12.9
Caesars Entertainment
$8.74
Galaxy Entertainment Group
$6.66
Wynn Resorts
$6.61
Melco Crown Entertainment
$5.74
Penn National Gaming
$5.3
SJM Holdings
$4.26
Boyd Gaming
$3.33
Genting
$2.53
Crown Resorts
$2.05
Source: www.statista.com
Las Vegas Sands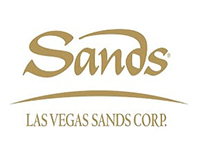 Las Vegas Sands was founded in 1988. The company is based in Nevada, the USA and it has several casino resorts throughout the US and Asia. Some of its properties include Marina Bay Sands, Sands Cotai Central, the Plaza Macao, the Parisian Macao, and others. Las Vegas Sands is touted to be the largest casino company on a global scale.
In 2004, Las Vegas Sands became public, being listed on the New York Stock Exchange for $29 per share. Over the years, the company kept on gaining traction and in 2007, its market capitalization reached $52 billion and the price per share escalated to $144.56. In 2009, the company witnessed a significant decline – its market capitalization almost hit the bottom and the price per share sank to less than $2 due to the global financial crisis. Fortunately, the company managed to overcome the financial crash and cement its position on the gambling market.
MGM Resorts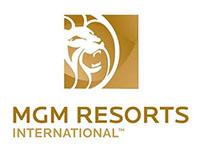 Established in 1986, MGM Resorts is an American company that owns a huge number of casino resorts, including but not limited to Bellagio, MGM Grand Las Vegas, Vdara, Delano Las Vegas, and ARIA resort & casino. The company announced an IPO in April 2011 on the Hong Kong Stock Exchange for its property in Macao. MGM Resorts managed to raise $1.5 billion from the IPO. In 2016, the company launched an IPO for MGM Growth Properties and it managed to collect $1.05 billion. On 9th October 2007, MGM Resorts' stock closing price peaked at $99.75.
Caesars Entertainment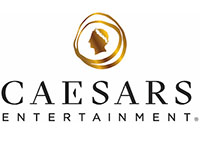 Caesars Entertainment, formerly known as Harrah's Entertainment, was established in 1937. Currently, it operates several high-end hotels and casino resorts. Harrah's Entertainment made its first IPO on the American Stock Exchange in 1971. What is more, the company became the first to be listed on the New York Stock Exchange.
Interestingly enough, Harrah's Entertainment significantly expanded its operations in 2005, after the company acquired Caesars Entertainment for $10.4 billion. The company's plans to launch an IPO in 2010 fell apart, but its name was changed to Caesars Entertainment. In February 2012, the company finally realized its plans and launched an IPO on the NASDAQ. On 27th November 2020, it was announced that the company reached its highest stock closing price of $70.10.
Galaxy Entertainment Group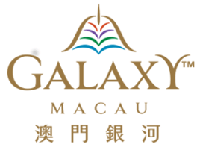 Established in 1988, Galaxy Entertainment Group operates hotels and casino resorts through its subsidiaries in Asia. Some of its properties include Waldo Casino, President Casino, Rio Casino, Broadway Casino, and others. Galaxy Entertainment Group was previously known as K. Wah Construction Materials.
The company is listed on the Hong Kong Stock Exchange. It is interesting to mention that it became the first Macao casino operator to reach the international bond market in 2005. In 2017, the company reached the highest price of its stocks for the last 10 years of its existence, reported to be HK$83.20.
Wynn Resorts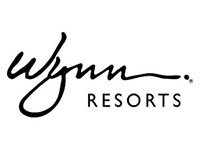 Wynn Resorts is a company that is based in Nevada and it is the operator of several hotels and casino resorts, including Wynn Las Vegas, Encore Las Vegas, Wynn Macau, Desert Inn, etc. The company was founded in 2002 and currently, it is run by CEO Matthew Maddox. Wynn Resorts launched an IPO of 34,615,000 shares of its common stock at a price of $13 per share on NASDAQ in 2002. According to the latest news, the shares of Wynn Resorts are rising despite the halt caused by Covid-19.
Publicly Listed Companies Ranked by Brand Value
Brand value is a term used to denote the financial worth of a given brand. To determine the brand value of a company, the rival companies should estimate the amount they are willing to pay for a certain brand. It is important to mention that "brand value" and "brand equity" are different terms. Brand equity refers to the significance of a given brand based on the opinion of the company's consumers.
The following table presents information about leading gambling companies by their brand value in 2020.
Brand
Value
Wynn Resorts
$3.81 billion
Genting
$3.48 billion
Galaxy Macau
$2.89 billion
The Venetian Macao
$2.31 billion
Marina Bay Sands
$2.22 billion
City of Dreams
$2.04 billion
International Game Technology
$1.91 billion
Sands China
$1.78 billion
Bet365
$1.59 billion
Scientific Games
$1.59 billion
Source: www.statista.com
Even though Wynn Resorts is in fifth place in the list of leading gambling companies by revenue, it seems that the brand is the most valuable on the market in 2020. In May 2020, Wynn Resorts announced that the company is not looking for merger and acquisition opportunities. The news came just a month after the company scrapped plans to acquire Australia's Crown Resorts for A$10 billion.
Genting is the second most valuable gambling brand on the market in 2020. In November 2011, news emerged on the surface that the company reached an agreement with LeoVegas for the purchase of its subsidiary Authentic Gaming for $16.7 million.
Galaxy Macau is the third on the list of leading gambling companies by brand value. The Venetian Macao and Marina Bay Sands are in fourth and fifth position on the list. Their brands were estimated to cost $2.31 billion and $2.22 billion, respectively.
Other gambling companies that found a place in the list include City of Dreams, International Game Technology, Sands China, bet365, and Scientific Games, with the last two having the same brand value.
Interestingly enough, International Game Technology was acquired by Gtech for a total of $6.4 billion in 2015. As for Scientific Games, the company acquired Bally Technologies for $5.1 billion in 2014.
Top Performing Online Gambling Companies by Revenue
The online gambling industry keeps on gaining momentum, attracting a growing number of players with every passing day. It was reported that the online gambling market size rises at an exponential level amid the Covid-19 pandemic. In 2019, the online gambling market was valued at $58.9 billion. According to industry insiders, the online gambling market is expected to reach over $92.9 billion by 2023.
Due to the high demand for remote gambling services, more and more online casinos spring up every day. In the lines below, we will present an infographic that provides information about the top 5 performing online gambling companies by revenue.
Brand
Revenue
International Game Technology PLC
$4.83 billion
GVC Holdings PLC (Ladbrokes Coral Group)
$4.14 billion
Bet365
$4.03 billion
Scientific Games
$3.36 billion
Paddy Power Betfair
$2.64 billion
Source: www.marketresearchreports.com
International Game Technology (IGT) – is a gambling company that is specialized in producing slot machines and other gambling-related technology. In 2015, it was announced that Gtech completed the acquisition of IGT for $4.7 billion in cash and stock. Gtech, on the other hand, was acquired by Lottomatica for $4.6 billion in 2006.

GVC Holdings PLC (Ladbrokes Coral Group) – is a British sports betting and gambling company that is listed on the London Stock Exchange. In 2012, GVS together with William Hill bought Sportingbet. In 2016, the company acquired bwin.party Digital Entertainment after a bidding war against 888 Holdings. In 2018, GVC completed the acquisition of Ladbrokes Coral (a British betting and gambling company).

Bet365 – is an online betting company based in the United Kingdom. The company was established in 2000 and despite its modest start, it is currently one of the most recognizable brands. In 2010, the company collected the "Operator of the Year" award in the eGaming Review Operator Awards. This is not the only accolade under the operator's belt. Bet365 was also ranked in the list of the fastest-growing privately owned tech-focused companies.

Scientific Games – is an American gambling corporation that supplies gambling organizations and lotteries with gambling products and services. Some of its products include slot machines, table games, instant lottery games, sports betting, etc. In 2006, the company acquired the online lottery business of the Swedish company EssNet and the Global Draw, a company specialized in producing fixed-odds betting terminals and interactive sports betting systems.

The Canadian table-game producer DEQ Systems was also acquired by Scientific Games. Other companies acquired by Scientific Games include WMS Industries (a company specialized in producing slot machines) and Spicerack Media Inc. (a mobile bingo app). In 2018, the company made the headlines after it was announced that it acquired NYX Gaming Group for $626.5 million.

Paddy Power Betfair – established as far back as 1988, Paddy Power is a prestigious Irish bookmaker that merged with Betfair in February 2016. In 2018, the company unveiled its intentions to acquire FanDuel, a daily fantasy sports and online US sportsbook, in an attempt to set its foot on US soil.

After the completion of the merger with FanDuel, the company was rebranded into Flutter Entertainment. In 2020, it was announced that Flutter Entertainment finalized its acquisition of and merger with the Stars Group (a Canadian gaming and online gambling company).