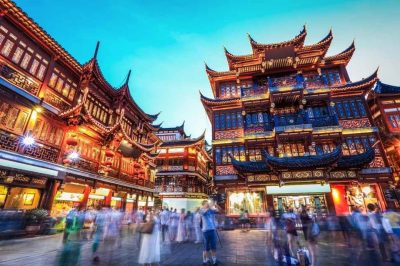 Chinese police have busted some people who had been using offshore gambling accounts to make fake transactions on popular platforms. As uncovered by police raids, money launderers have used some of the leading shopping websites in China to illegally transfer billions of dollars to offshore gambling sites.
According to police reports, individuals willing to evade the strict capital controls in China to place some bets on offshore gambling sites have been placing fake orders on various shopping sites. After making the fake orders, a corresponding sum was then given to them in their gambling site account. It turned out that the Chinese second-largest platform by number of users, Pinduoduo, was involved in the scheme.
Recently, several police forces in China have revealed arrests in a number of cases, according to which no less than RM14 billion was laundered by using offshore gambling sites through the scheme of the fake ecommerce purchases and other methods. The People's Bank of China has further confirmed that it is investigating the networks that have made it possible for the aforementioned cross-border transfers to happen. The country's Government, on the other hand, rolled out a publicity campaign to raise the awareness of its findings.
Popular Ecommerce Sites Made the Activity Feel Legal, Gamblers Say
In one case, police in the city of Wuxi found that 600 million fake packages had been entered into the tracking systems of courier firms. That had been done by company insiders in order to finalize fake ecommerce transactions. Many of the above-mentioned package tracking numbers appeared in money-laundering cases in two other cities in China, with over RMB7 billion being allegedly transferred to illegal overseas gambling sites.
One of the police officers, who participated in the operation in Wuxi, said that the Chinese Government should urge the platforms related, especially the new social ecommerce ones, to enhance their internal control in order to make sure they are not associated with any transactions to illegal gambling sites.
As revealed by court cases in China, criminals have used a number of popular ecommerce sites as part of a fraudulent scheme aimed at laundering gambling money. As the Financial Times reported, some of the ecommerce sites refused to comment on the matter, but there were gamblers who confirmed they had used Pinduoduo to transfer money to gambling websites. Some customers revealed that using popular ecommerce platforms made the experience feel legitimate despite the funds were transferred through the sites or applications of online shops. Some of these gamblers have made multiple "purchases" through ecommerce platforms to transfer money to their gambling accounts.
The second-biggest ecommerce platform in China – Pinduoduo – revealed that some of the gamblers have come to its offices, asking to have their money back. The online shop, however, said it preferred to refer the case to the police for further investigation, especially considering the fact that gambling is currently illegal on the territory of the country.