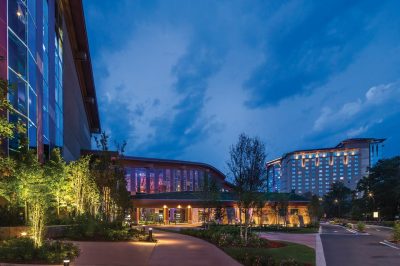 A few days ago, seven suspects faced charges with an attempted money laundering of more than $350,000 in the Harrah's Cherokee Hotel and Casino in North Carolina. A total of $2.1 million was also seized by federal officials.
As revealed in a federal indictment that has been recently released, two of the individuals – Jeremy Brandon Latourneau and Derick Keane (both 43 years old), along with a third person, Roosevelt Hunt, went to the Cherokee gambling establishment in 2019. While being there they bought casino chips worth $200,000. Federal prosecutors revealed that the three of them gambled for less than two hours and eventually left the casino with $198,75 in cash.
Several days later, Latourneau and Keane went back to the casino venue, with each of them trying to cash a $50,000 check. The attempt, however, was considered suspicious by the casino staff, who refused to cash the checks, provided the earlier activity of the two men. At a later stage, federal officials found out that over $359,000 linked to the money laundering lot was dishonestly acquired via a federal Paycheck Protection Program loan. The latter was earmarked for coronavirus relief.
About $2.1 Million Was Associated with the Money Laundering Plot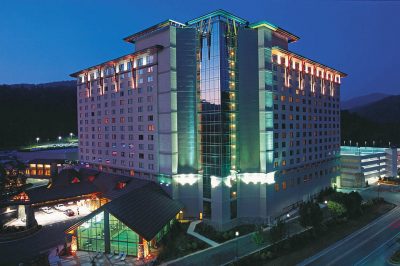 The 41-year-old Christopher J. Agard, who is one of the seven suspects, allegedly used his business, Wild Stylz Entertainment, to launder money. Back in May 2020, he asked the Government for a PPP loan amounting to over $395,000. The authorities later approved the application, which turned out t be made by using fraudulent documents.
Based on evidence that the investigators collected so far, the plot led to the laundering of more than $750,000, which was fraudulently obtained. The rest of the $2.1 million, which federal investigators seized, was indirectly related to the plot.
Last week, every one of the seven suspects faced charges with conspiracy to commit money laundering. They were also charged with conspiracy to commit wire fraud. One more suspect, on the other hand, made a plea agreement and confessed to drug conspiracy and money laundering charges.
As revealed by federal officials, the case started with an investigation of illegal drug dealing and dates to 2017. As claimed by prosecutors, some traffickers of methamphetamine and heroine were involved. The federal program that investigates considerable drug violations and some money-laundering crimes related to them, the US Organized Crime Drug Enforcement Task Force, was also involved in the inquiry. The OCDETF's probe ended up with the arrest of eight other suspects on federal drug trafficking charges and charges related to fraud.
As further found by federal agents, an associated money laundering scheme and wire fraud were taking place. The investigation led to the latest charges, with federal officials making a promise to investigate any crimes that may have been related to misuse of coronavirus relief money.