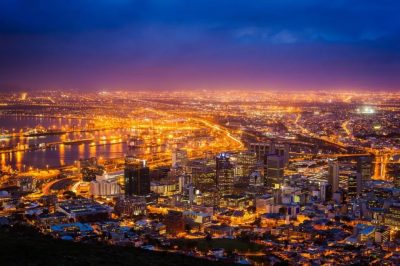 South Africa's gambling watchdog, the National Gambling Board (NGB) advised nationals of the country not to participate in virtual betting activities as these remain illegal for the time being. The regulatory body issued the warning after it established there was an increase in the unauthorized facilities that provide locals with access to illegal online gambling services.
Said facilities often achieve this by disguising themselves as internet cafes. The regulator has also noticed a surge in the number of South African nationals who access such services via their smart devices. The country presently has several forms of authorized landbased gambling. These include casino gaming, playing bingo, slot machines, and wagering on sports.
All four forms require the gambling operators to receive permits from their respective provincial authorities before they can officially provide their services to South Africans. The regulatory watchdog said that while many other jurisdictions permit virtual gambling, this is not the case in South Africa. According to the NGB, the reason for the ongoing prohibition is that this form of gambling is harder to monitor and regulate compared to its landbased counterpart.
A spokesperson for the South African regulatory authority explained in a statement that casino gaming is supposed to be conducted in landbased establishments. A brick-and-mortar gambling hall has all the necessary controls to enforce responsible gambling. It is much easier in this case to monitor whether visitors have gambling problems or are of the legal age to gamble. In South Africa, residents are allowed to partake in betting activities as long as they are at least 18 years old.
By contrast, the NGB spokesperson explained, wagering over the Internet is available around the clock with significantly less scrutiny on who places the wagers and when. Furthermore, online gamblers have the option to fund their accounts with their credit cards. They can wager on their smart devices even when they are supposed to be working at the office.
Many Illegal Operators Disguise Themselves as Internet Cafes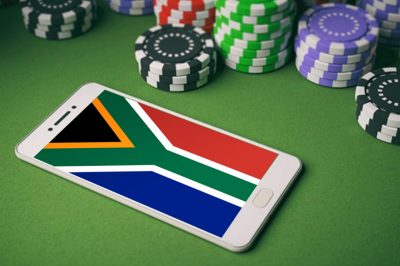 The NGB spokesperson, Mr. Bryan Arumugam, said many Internet cafes provide access to online gambling but these are not actually licensed venues. What you will find inside are rows of desktop computers. Residents can simply take a seat at one of the computers, transfer some money with their cards, and start to gamble.
The issue is such venues fail to provide adequate protection to the public. Since they are practically unregulated, the operators may decline payments and tamper with the outcomes of the available games. Their owners simply relocate their operations to another district when they suspect the local police authorities are hard on their heels. According to Mr. Arumugam, such illegal operators normally target unemployed residents or people with a lower income. Such individuals are more likely to consider gambling as an additional revenue source.
South Africa has a developed and regulated landbased gambling industry that generated revenue of ZAR31 billion in 2019. The sector has also created over 35,000 job positions for the locals. Authorized operators only end up losing revenue due to such illegal operations, Mr. Arumugam said. Whenever police authorities raid their facilities, the violators would use remote servers to shut down their systems and conceal their wrongdoing.
Interactive gambling remains illegal in South Africa under the provisions of the 2004 National Gambling Act. Attempts have been made toward legalization but to no avail. One attempt occurred in 2016 when the Democratic Alliance political party (DA) proposed a bill that aimed to introduce legal online gambling. However, the bill was rejected out of fear such activities could be way too detrimental to the public.