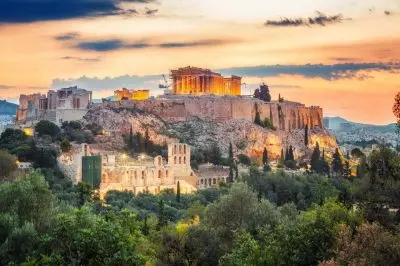 After the start of the largest investment and development project in Greece – the Hellinikon Project – was officially given with a ground-breaking ceremony on July 3rd, Athens is set to see the construction of its first skyscrapers.
The project that is carried out by Lamda Development is set to be situated on a 620-hectare piece of land on the site of Athens' former international airport and turn it into a massive complex including a casino, hotels, luxury residences and sporting facilities, public parks, shopping area, etc. The Hellinikon Project has been estimated at a total of about €8 billion.
As previously reported by CasinoGamesPro, it was the Mohegan Gaming and Entertainment through its GEK Terna SA consortium that received the casino operating license by the Hellenic Gaming Commission. The gambling operator now awaits final approval, after which the construction of the planned integrated casino resort is set to begin.
Now, it became clear that the project involves the construction of six skyscrapers, one of which is expected to host Mohegan Gaming & Entertainment's casino resort. However, the project that is set to change Athens' skyline once and for all, fuelled various reactions, with citizens and opposition groups protesting against it. The matter was even taken before the highest administrative court in Greece, the Council of State.
Under permission given by the court, six skyscrapers up to 200 meters tall could be built. According to reports, the project will include a residential building along the promenade road, a residential tower in the marina area, a hotel, an office building, as well as the planned casino with an integrated resort tower.
Opposition and Citizens Groups Claim Skyscrapers Are Not Suitable for Athens' Skyline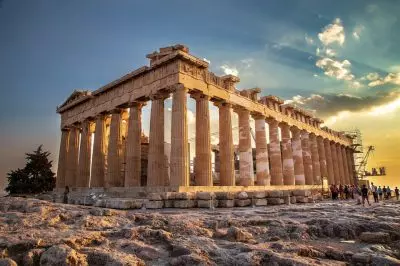 The design of the casino resort building complex has been presented by the GEK Terna SA consortium. It was created by the global architectural firm Steelman Partners that got its inspiration for the design from the architectural past of the country, and the Athenian buildings and statues in particular.
As revealed by Adonis Georgiadis, the Minister of Development and Investment, the buildings are expected to be completed in three and a half years. Mr. Georgiadis further shared that the complete project is set to create 80,000 jobs in the area.
Opponents of the skyscrapers project, however, challenged whether such tall buildings should be constructed in the wider Athens area in the first place. According to them, the area should not host any structures higher than the Acropolis Hill (150 meters). Apart from that, the project's critics have argued that skyscraper structures are not suitable for the city of Athens because of its ancient past, while others insist that the Hellinikon area's seaside landscape should remain as natural as possible.
For the time being, there are 25 tall buildings in the Greek capital city, with their height ranging from 33 to 103 meters. The Athens Tower in Ampelokipi is the only true skyscraper, standing 103 meters tall.