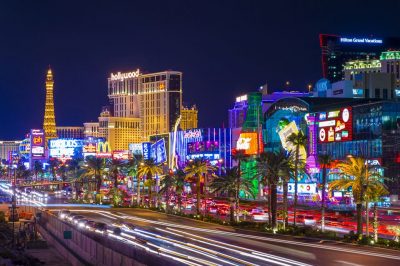 The iconic pyramid of the Luxor Resort & Casino on the Las Vegas Strip may have its days numbered, with rumors about possible demolition spreading in the industry. According to insiders, the MGM Resorts property that has been among the most popular ones in Las Vegas since its opening in 1993, may be knocked down to pave the way for a new casino or a larger complex featuring a gambling hub.
The possible destruction of the property has not been confirmed by the owners, but sources familiar with the situation say that MGM Resorts have been considering the step.
The Las Vegas insider, who is behind the viral Vital Vegas account on Twitter, Scott Roeben, has revealed that that the parent company of Luxor, MGM Resorts, has taken into consideration the demolition of the property situated on the Las Vegas Strip. Mr. Roeben shared that according to his sources, who he left unnamed, possible destruction of both Luxor and Excalibur properties for no less than five years has been discussed. He explained that it has been impossible for the owners to proceed with the execution of those plans because of union contracts but now, coronavirus infection shutdown has facilitated the future plans of MGM Resorts for Luxor.
The physical assets of Luxor are held by MGM Growth Properties, the real estate investment trust of MGM Resorts. Currently, Luxor Resort & Casino has 4,397 hotel rooms, while its casino floor is situated on space of 101,000 square feet.
Fate of Luxor Resort & Casino Remains Unknown Despite Rumors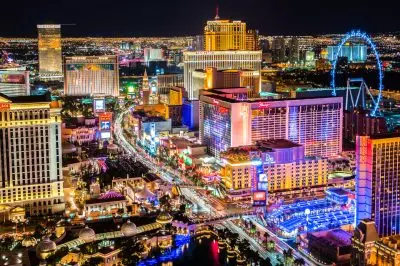 The investment made in Luxor Resort & Casino by MGM was estimated at $375 million, with the property opened in close proximity to Excalibur in mid-October, 1993. The iconic pyramid on the Las Vegas Strip copies the largest of the three main pyramids at the Dashur Necropolis and has turned into one of the major attractions for tourists in the Sin City.
More than ten years after the grand opening of the resort, MGM made a significant investment to renovate the Egyptian-themed casino. The works included a $330-million project that was unveiled in 2007 to redesign 80% of the public areas in the resort so that the place becomes more attractive to adult customers.
The rumors of the considered demolition of the Luxor property worried some fans of the place after they have been published on the Vital Vegas news. Some of them shared on Twitter that Las Vegas resorts should become more oriented to attracting families in case they want to survive.
As mentioned above, MGM Resorts has preferred to keep its silence on the matter for the time being, so the future of Luxor Resort & Casino remains uncertain. The casino resort's fans should also not forget that no matter how rumor sources are certain, plans of Las Vegas gambling operators often change in the making, so only time will tell whether or not one of the most iconic places on The Strip would be destroyed for good.