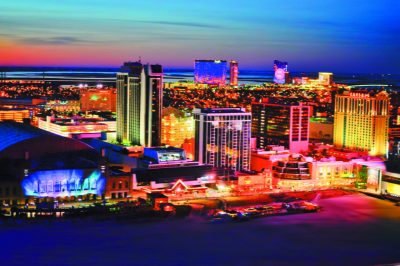 The coronavirus outbreak could be devastating for the casinos in Atlantic City, according to some local officials and experts.
According to the American Gaming Association, one of the largest gambling hubs on a global scale is now losing $540 million in casino revenue on a monthly basis due to the massive lockdown amid the Covid-19 pandemic. At the same time, the shutdown of brick-and-mortar casinos in Atlantic City has left over 26,000 people jobless, as the majority of gambling operators in Atlantic City's casino industry have chosen lay-offs as a way to offset the negative effect of their venues closures.
.
One of the experts on the local casino sector, Clyde Barrow, a professor at the University of Texas Rio Grande Valley, said the upcoming crisis would be a worse economic downturn even than the one seen by the US during the recession. Mr. Barrow explained that the next few weeks will see the biggest blow to the casino industry that the nation has ever seen.
The vice president of strategic communications for the American Gaming Association, Casey Clark, shared that he remained hopeful casinos would be able to make a quick rebound as they did after the recession, explaining that the gambling industry remained resilient. Mr. Clark shared the Association remained focused on working in collaboration with the US federal government when it comes to the gambling sector and the ability to deal with what he called an unprecedented public health crisis.
The Ongoing Casino Closures Would Hit Atlantic City Gambling Operators Hard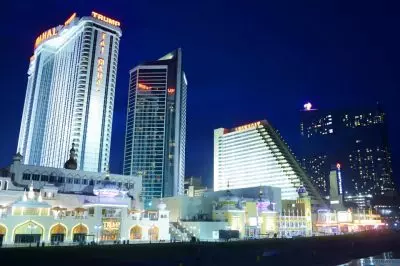 According to a report in The Hill in March 2020, the nation's casino industry estimated it is to lose over $43 billion in revenue over the upcoming two months due to the coronavirus outbreak crisis before the economy starts to return to normal.
On March 16th, the Governor of the state of New Jersey, Phil Murphy, ordered all nine casino venues in Atlantic Casinos to temporarily cease operations as part of the state government's attempts to tackle Covid-19 infection spread.
This has been the fifth time when local gambling houses experience closure in the 42-year history of legalized gambling operations in the state of New Jersey. The last time when the state's casino sector was fully shut for three days was for Hurricane Sandy in 2012.
This time, however, the closure is much bigger, as casino venues are set to remain shut for an indefinite period of time. As projected by Clyde Barrow, the crisis that is to be faced by gambling companies by the closures would be devastating for some of them, as some may go into bankruptcy as it happened in 2006 and 2010.
According to a report of the New Jersey Division of Gaming Enforcement, a total of 26,450 people had been working full-time and part-time jobs at the time of the Atlantic City casinos' closures, with the Borgota being the biggest employer in the sector, with 5,562 employees.