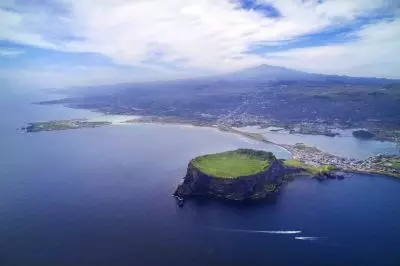 As a popular destination for tourists originating from all over the world, Jeju Island in South Korea has been considered an ideal site to host casino venues and integrated resorts, with eight of the gambling venues in the country already situated there.
Apart from that, no less than two more integrated resorts have been planned to be established there, including the Glorious Hill of New Silkroad Culturaltainment and the Jeju Shinhwa World of Landing International. However, the development of the projects is not happening as quickly as initially planned, with both properties experiencing considerable delays, leaving them behind schedule. The developers are currently trying to secure more funding in order to complete the projects.
According to a filing rolled out by Landing International, the company is set to issue new shares in order to produce additional capital that would make it possible for it to continue working on its integrated resort project on Jeju Island. The operator already runs the Landing Casino at the same location and is now ready to increase its issued shares by 20% at the price of $0.23 each.
According to expectations, such a move would allow it to gain a little less than $17.7 million in net proceeds that would help it cover the property's ongoing development, which price totals over $1 billion.
Two Gambling Companies Face Hurdles to Compete Planned Casino Resorts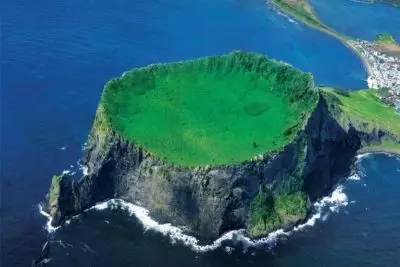 The last few years have been difficult for the operator, which reported a loss of approximately $90.4 million in 2018 and even a worse loss of $274.7 million in 2019. According to estimates, it is the Landing Casino that has had such a strong negative impact on the overall results of the company, with the latter experiencing an 85.7% revenue decline.
Now, Landing has revealed that it would make an attempt to put the casino back on track by starting to organize regular regional and global poker and baccarat gaming tournaments so that the venue becomes more attractive to visitors. According to the company, that would also help it promote and establish its Jeju Shinhwa World as a high-quality destination resort, and the planned marketing promotions, special rewards scheme, VIP gaming programs, etc. would help it do that.
For the time being, the situation around the development of Jeju Shinhwa World remains shaky. Three years ago, it reiterated that it possessed all the financing necessary to cover the ongoing development, Landing has confessed several delays until now.
More than a year ago, New Silkroad revealed that it had received permission to proceed with its expansion of Glorious Hill. The operator was provided with an approval for the project by the governor of Jeju Island, with the resort set to be developed in collaboration with Melco International Development.
Unfortunately, the future of the project has been unsure for the time being, as the company has run into some difficulties that affected the development process.