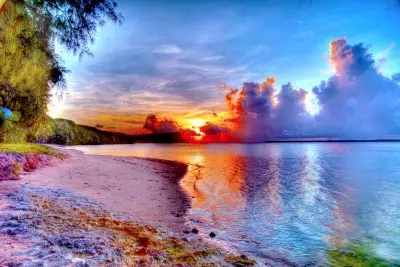 The Office of Public Accountability has issued a report regarding the games of chance held during the 2019 Liberation Day Carnival in Guam, revealing that some government regulatory bodies have not had the necessary expertise to monitor gambling activity.
According to the Government, gaming operators have illegally allowed cash, instead of chips, to be used at the time when the games of chance were offered. The report also says that the companies were not required to pay a penalty because no such penalty is required.
Apart from that, gaming companies have not managed to keep the taxes from winner payouts, as they were obliged to do under the existing law. The report has also revealed that it is not yet clear if winners reported their winning because tax filings are not yet due to be presented.
Back in 2017, casino-style gambling was suspended from the Liberation Day Carnival, as well as at any other carnival and fair. However, the local Legislature changed the law in 2018 so that games of chance were actually permitted at the last-year Liberation Carnival. The permission involved games such as poker, baccarat, bingo, blackjack, monte, beto beto, big and small, color game and pusoy. Guam's legislators also required an audit to be carried out by OPA into carnival gambling activities on an annual basis.
Auditors Were Inexperienced, OPA Claims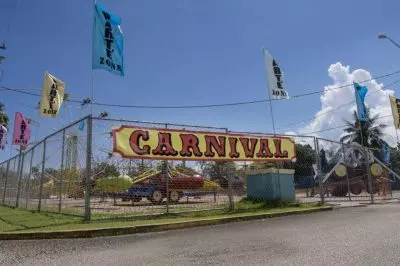 As agreed by local legislators, the gambling revenue generated at the Liberation Carnival is supposed to be used to pay for the carnival and other celebration activities, such as the Liberation Day parade. Apart from that, village mayors are permitted to keep 50% of any extra proceeds that could be generated by the games, and use them to benefit all villages.
Unfortunately, the auditors were not experienced enough to identify some suspicious or questionable activity that could be employed by the participants, as well as by the more experienced gaming table employees. The fact that there were no cameras set up for the first week of the Carnival, has deteriorated the effective observation of the compliance team of the cashiers' cage and gaming floor.
As recommended by the OPA, the Department of Revenue and Taxation should not only empanel the Gaming Control Commission, but also to request additional funding to check the issue. Apart from that, adequate training to all DRT personnel assigned to oversee the gambling services offered in the gaming floors should be provided, and all disreputable people should be rejected access to the gaming room operations.
As Public Auditor Benjamin Cruz explained in a written statement, the findings of the audit and the lessons learned from the operation of gaming activities so far, the Legislature and Guam's Department of Revenue and Taxation would get the experience and some guidance on the social and economic advantages and disadvantages of the activity.