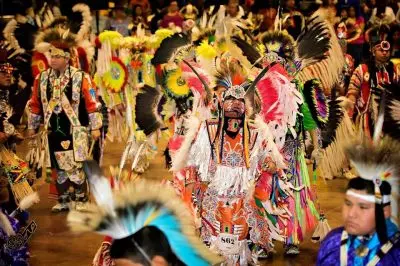 The filing deadline for the tribal gaming lawsuit in the state of Oklahoma has been extended by two months by a federal judge, citing the coronavirus pandemic. The judge has also indefinitely postponed a hearing in a lawsuit over the tribal gaming compacts' status.
The order was issued on March 17th by the Chief US District Judge Timothy DeGuisti. It regards the lawsuit that a number of Oklahoma tribes had filed against the state. The Oklahoma City federal court judge had previously ordered that a status scheduling conference on the lawsuit is held on April 3rd. Judge DeGuisti said in a written order, that the conference set for April 3rd is to be reset at a later date due to the conditions resulting from the Covid-19 pandemic.
Furthermore, the deadline for mediation in the same lawsuit was also extended by the court judge from March 31st to May 31st, 2020.
Currently, three Oklahoma tribes are suing Governor Kevin Stitt, asking the authorities to guarantee that their gaming compacts with the state are automatically renewed on January 1st, 2020. As part of his efforts to make the three Native American tribes pay higher exclusivity fee rates to the state, Governor Stitt claims that the compacts expired on January 1st, 2020, which has made the Class III gaming services offered at the tribal casinos illegal.
Tribal Gaming Compact with the State Was Signed 15 Years Ago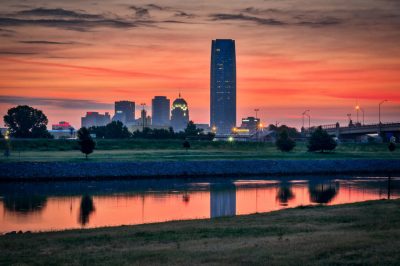 For the time being, Indian tribes pay exclusivity fees in the range from 4% to 10% in return to the permission to operate Class III gaming services, which include roulette, craps and slot machines.
As CasinoGamesPro previously reported, the lawsuit was filed by three Native American nations, including the Chickasaw, Cherokee and Choctaw tribe. Subsequently, other Indian tribes, such as the Muscogee (Creek) Nation, joined the lawsuit. Now, the legal action is being put on hold due to the spread of the coronavirus.
At the end of 2019, it became clear that the Oklahoma gambling sector was facing great uncertainty, as Governor Stitt insisted that the deal with tribal casino operators would end on January 1st, and as a result, the companies would offer illegal casino games.
The parties have been in a stalemate for several months as they were unable to make a compromise over the language of the gaming compact. The deal was inked 15 years ago, and the same fee rate was kept over the full period of the contract. However, under the terms of the deal, either one of the parties was allowed to ask for renegotiating the deal six months before it expired.
Unfortunately, the tribes and the state remain in conflict, because they are interpreting the same paragraph of the contract in a different way, and still no compromise is found on the matter.