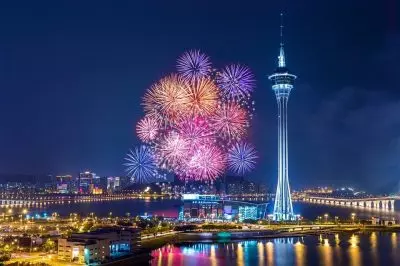 New Macau Gaming Staff Rights Association, a Macau-based gambling labor-activist group, brought in a petition to the local authorities earlier today. The Group insists that Macau casinos should not be reopened as initially planned by local authorities.
According to the petition's wording, the group is worried that the reopening of the local casino industry will boost the risks of spreading the dangerous coronavirus that was exactly the reason for the casino venues' closures a fortnight ago. As CasinoGamesPro previously reported, the administration of the city has ordered a 15-day shutdown of all casino venues and other entertainment facilities across Macau to fight against the outbreak of the deadly coronavirus.
The president of the labor-activist group, Cloee Chao, shared she understands that casino operators are willing to reopen as soon as possible due to economic reasons. However, Ms. Chao reminded that analysts have projected there would still be no visitors at local casinos after the reopening because the virus is still far from being handled. According to her, the reopening of casino operations in Macau would only pose a greater risk to casino workers.
The New Macau Gaming Staff Rights Association shared that all the six gambling companies in the city would have their casinos gradually reopen starting from February 20th. The Group also called for casino workers to take measures against spreading the coronavirus, saying that the croupiers should not only wear face masks but gloves, too, when at work. The activists also insisted that casino venues should cease the offering of foods and drinks on gaming tables.
Macau Government Has Unveiled Guideline Regarding Casinos Reopening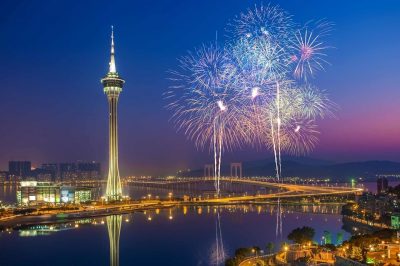 As mentioned above, the beginning of the week saw Macau administration announce the reopening of the local casinos on February 20th. However, the authorities have decided to keep other entertainment venues across the city, including bars, gyms, beauty salons, etc., closed for the time being.
The upcoming reopening of casino venues in Macau was accompanied by a guideline that has been released by the Gaming Inspection and Coordination Bureau this week.
The guideline contains provisions regarding the number of gaming tables allowed on the gambling establishments' gaming floors following the reopening of casinos. According to the guideline, casino operators would be able to run no more than 50% of their original capacity's gaming tables. A minimum distance between the gaming tables in operation has also been imposed, but the gambling regulatory body has not disclosed more details on the issue so far. There would also be restrictions regarding the number of seats at each gambling table.
As reported by CasinoGamesPro earlier this month, the beginning of February saw the Macau Government order a 15-day shutdown of all casino operations in the city as part of the authorities' measures to prevent the spreading of the coronavirus.