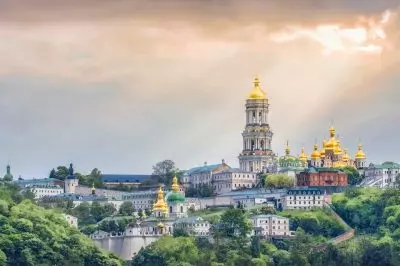 The Ukrainian parliament Verkhovna Rada has passed a bill aimed at the legalization of gambling. The Bill No.2285-d was backed by 260 Members of Parliament, who ensured larger support than the required minimum of 226 lawmakers' votes.
The passed piece of legislation covers online casino and casino activities, lotteries, bookmakers (both off- and online), as well as some issues regarding online poker. Bill No.2285-d does not contain any provisions regarding the possible placement of gambling machines and bookmaking points in separate establishments. However, the slot machines halls are set to be permitted exclusively in hotels with three, four and five stars. Such establishments must also have an area of no less than 500 square meters.
The bill that received the Ukrainian parliament's approval also sets up special requirements for the compliance of gambling equipment used in gambling services with generally accepted global standards. There is also a limit for the number of slot machines nationwide – up to 40,000.
Some new regulatory requirements for players and their identification are also to be included in the proposed piece of legislation. The legal age for Ukrainian gamblers is expected to be increased from 18 to 21 years, while tighter financial penalties for violation of the legislative requirements are also part of the bill.
Ukrainian Authorities Are Shutting Down Illegal Gambling Businesses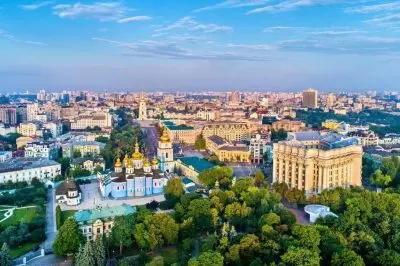 Apart from everything mentioned above, reports show that the newly-approved gambling legalization bill would also include the establishment of a special agency focused on monitoring and control of the sector. The agency will be engaged with checking the compliance of gambling companies both with the law and the conditions of their operating licenses.
Despite gambling is not legal on the territory of the country for the time being, this turned out not to be enough for thousands of unlawful gambling halls to be offering their services in Ukraine. Many of them have been masked as lottery offices.
As CasinoGamesPro reported a few days ago, more than 900 illegal gambling establishments faced forced closures as part of the Ukrainian Government's efforts to tackle the rising scale of the shadow economy in the country. The beginning of the week saw the Ukrainian Prime Minister Oleksiy Honcharuk officially reveal that the law enforcement unit of the country's police ceased operation of more than 900 gambling venues that have been illegally operating.
The action against illegal gambling services was given a start in late December 2019.
Now, the country is taking steps towards the future legalization of gambling businesses. According to the boss of the committee on finance, taxation and customs policy, such a major decision could generate approximately $190 million to Ukraine in 2020. The approval of the bill No.2285-d by local lawmakers only comes to prove that the Parliament is willing to change the situation and take advantage of the fresh revenue that legalized gambling sector could bring.