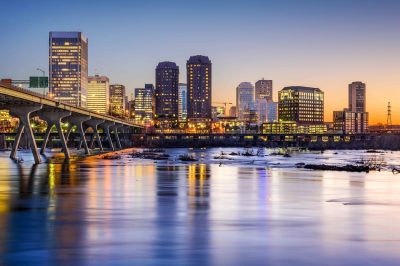 Currently, the casino gambling industry is flourishing across the US. More than three decades ago, land-based casino gambling was legal only in a couple of states. To date, there are 43 US states that legally allow land-based casino games to be offered within their borders.
Over the last few years, casino venues have been among the most popular forms of gambling across the country, along with state lotteries. As such, they have also been considered some of the main forms of gambling that also generate gambling tax revenue for the majority of states that permit it.
On the other hand, there are still states where casino gambling has been off-limits. The state of Virginia has been one of the states where the discussions regarding the official legalization of casino gambling have been on the agenda for some time now, as some state legislators are willing to make sports betting and casino gambling legal.
One of the members of the Democratic Party, state Senator Louise Lucas, has already explained that the introduction of casino gambling to the state is an issue that requires not much of an effort. Virginia Government Ralph Northam has also supported the legalization of casinos.
Casino Gambling Could Be Made Legal in Virginia in 2020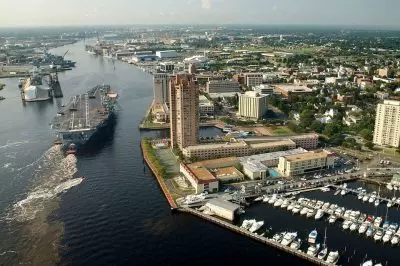 After the state of Virginia put off its casino-style gambling bill until 2020, many discussions on the legalization of so-called sweepstake machines have been held. As CasinoGamesPro already reported a couple of months ago, the city leaders of Portsmouth had entered a partnership agreement with Rush Street Gaming, under which a casino venue is set to be established in Portsmouth.
The agreement was officially revealed on November 18th, 2019. Under the partnership agreement, Rush Street Gaming has received the right to construct and later run a casino in the city of Portsmouth, where local officials are willing to host an entertainment district. The upcoming casino venue addition to the city was described as a positive thing.
Despite it has not been announced what amenities would be hosted in the proposed casino resort, Portsmouth officials revealed that the commitment of Rush Street Gaming to the local community's top priorities has been one of the main reasons for the company to be chosen to develop a casino venue in the future.
However, in order for any casino venue construction to take place, Virginia lawmakers would have to officially make casino gambling legal in the state. Furthermore, the future casino operator would have to prove that the addition of a casino venue to the city would not have any negative effect on the region. Then, the General Assembly would be expected to give its approval to the proposed casino gambling bill and after this happens, the citizens of Portsmouth would be given the chance to vote in a referendum election to see the start of the casino construction process.