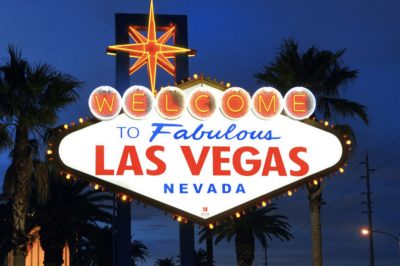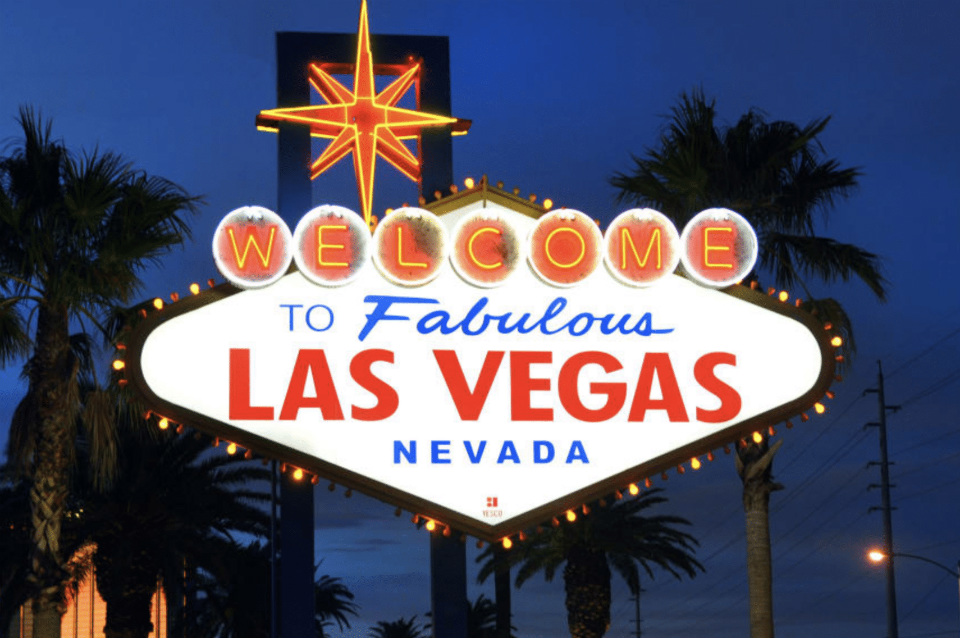 Who hasn't heard of the Entertainment Capital of the World Las Vegas? Often referred to as Sin City, City of Lost Wages, Gambling Capital of the World, along with other tired cliches, Las Vegas is still a top destination which is on bucket lists all around the globe. The city is widely known for its world-popular live shows, spectacular neon lights, entertainment around the clock, and of course, mega casino resorts. The city itself came into existence not so long time ago. It was established in 1905 but incorporated as a city 6 years later. Las Vegas managed to grow into the entertainment centre of the world, attracting millions of visitors from all over the map every year. People in search of excitement, bright lights and money find themselves in the gambling paradise!
Surprising or not, Las Vegas is most popular for the grandiose casinos. Of course, there are more and more non-gambling activities which attract many visitors. Some of these activities include indoor trampolines, driving bulldozers and even helicopter rides over the city. However, a visit to Sin City would never be fully complete without experiencing the gambling side in a casino.
For all those people who still have never been to Las Vegas but strive to, it is not such a bad idea to familiarise yourself with what exactly to expect before you start your vacation unless you are ready to throw all of your money away or simply sit at the bar because you are too afraid to have a seat at a table and place some bets.
With this guide to Las Vegas casinos, you can experience the best time ever once you get there.
Take it all in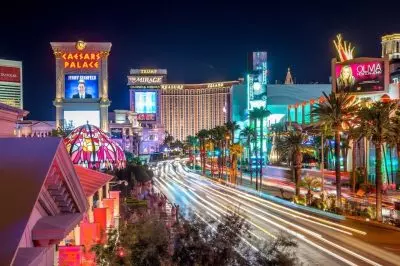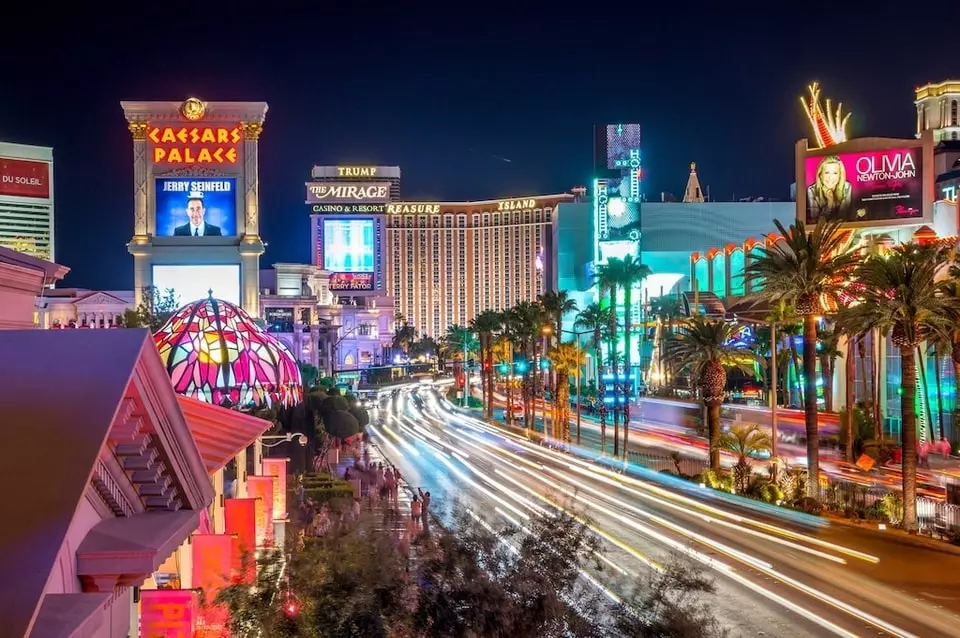 Perhaps you will be very excited the moment you step through the doors of your first casino in Las Vegas, and it will be easy to get stunned. It is a good idea to take your time first and do some exploring before you throw yourself in at the deep end.
Probably one of the best pieces of advice to a first-time visitor to a casino in Las Vegas is to simply try to keep your hands in your pockets and try to understand completely the game. There is a sensory stimulation in the casinos which can be pretty overwhelming even if you are an old hand at gambling. Jackpots, whistles, different sounds, bells, overly excited players screaming and shouting at the top of their voices after winning the big money. The casino is not the quietest place in the world. Anyway, you are very likely to be lured to start betting the moment you feel that special energy and atmosphere. However, make sure to take at least an hour or two to walk around the place and take it in. A gamut of slot machines, table games galore, video poker parlours, overcrowded sportsbook – there is just a lot to see!
Quite often, when novices jump in and eventually lose a bit, they can take some of the surreal magic away from the experience. There is no need to worry because you will have plenty of time to play; the casino will still be there tomorrow or the day after tomorrow. Let yourself be in the fun and make your casino experience last longer… and then roll up your sleeves, get your gamble on and start to place bets on your favourite games.
Know Your Financial Limit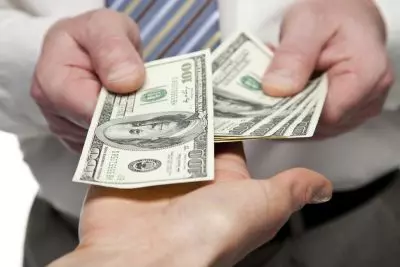 You probably know that odds are not always in your favour, especially when you play at a casino. The house, howsoever, wants to be making money instead of giving it all to you. So having this in mind, make sure not to play at a casino without first knowing what amount of money you have and how much of it you are ready to spend gambling. Try to set yourself a hard limit. As the old saying goes "The house always wins", so do not forget that gaming clubs have this mathematical edge on the games they provide which is the reason why the player should always set a gambling budget. This, of course, does not have to mean that the player always loses. Believe it or not, everybody has a chance to end up a winner and keep the big money!
No matter whether you lose or win, make sure not to go over the budget you set and make the hugest mistake of trying to win back what you lost because you will probably lose again.
Another thing to keep in mind is the table limits. Fully understanding them can be pretty essential for you keeping your cash. Go for the games which require low table minimums because this will help you play for a longer time and extend your casino experience instead of blowing your budget straight away. The table minimum corresponds to the smallest bet one can place for each round of the game. It is usually posted next to the table or on a sign on it. Remember that on your first visit to Las Vegas, it is more important to have a great time. You are there for the experience, not to try to win the big money.
Do Not be Afraid, Make the Best Out Of Your Experience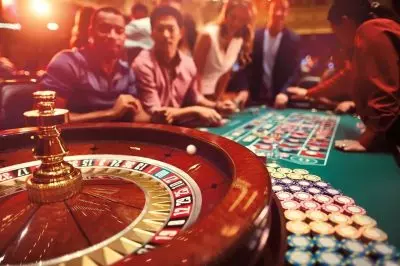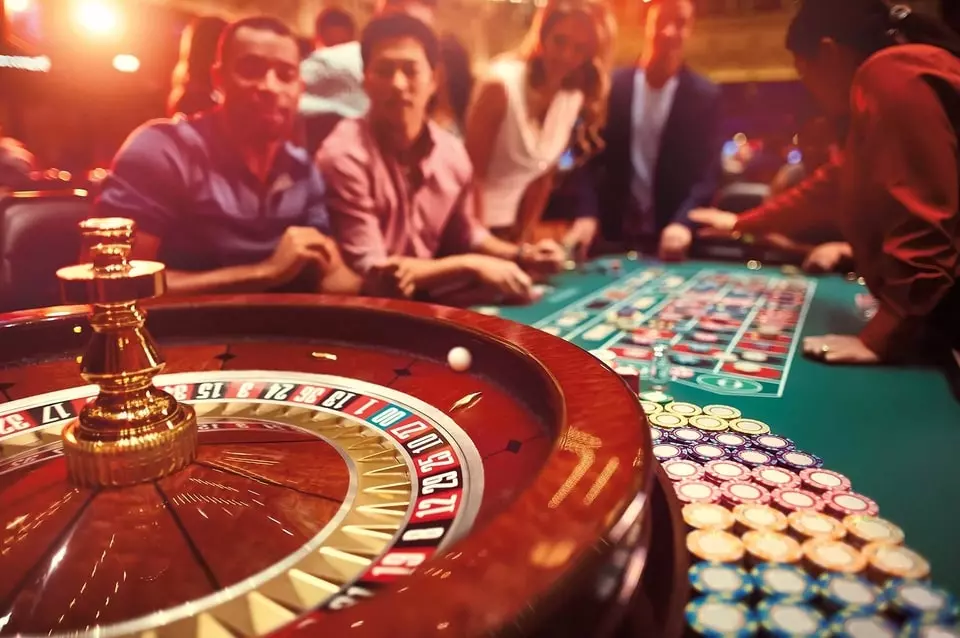 It is not a lie that sometimes casinos can be a little intimidating. Yes, there are security guards all around the place, an abundance of cameras, many members of staff, but do not let all this ruin what ought to be a great time for you.
You may think that each and every one at the casino knows what they are doing and you are the only one who does not, but it is a far cry from the truth. There are at least dozens of other people who are in the very same position as you and are simply there to have fun. Besides, Las Vegas so much more than just gambling.
Many professional poker players advise novices to simply have fun even though many people take gambling too seriously. Play with your entertainment money and try not to go over your preset limit. You can also watch other players play – not only is it fun but free as well.
Start With Games of Chance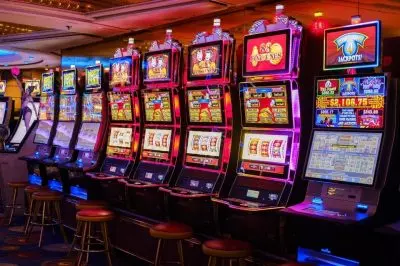 When you feel ready to play, the best advice that a professional can give to a non-professional is to start by playing games of chance instead of such which require a set of skills. The slot machines, for example, do not require many skills and effort from the one who plays, all you need to do is put in some money, and then push the button to see if the odds are in your favour.
You will probably get tired of playing slots very quickly, howsoever, moving to a game like roulette is a safe move. Roulette is a fantastic introduction to the world of table-based games and even first-timers will get to know the game quickly. Just like the slots, no special skills are required. You only need some luck on your side when you place the chips on the board and let's hope the ball will land wherever you chose. Many casinos remind their guests to be aware of their surroundings because there are pickpockets that, however, do not have to impede what should be a fun time.
First Learn the Rules, Then Play Skill-Based Games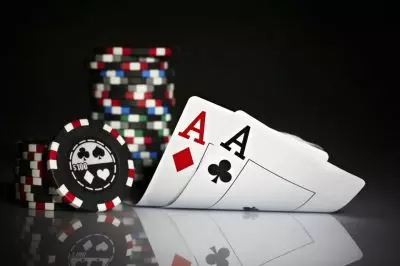 Once you feel comfortable with the casino atmosphere and maybe have more confidence, it is time to progress to those games which require more skills. These "scary" table games, such as poker, blackjack, and craps, require specific knowledge about the rules, and maybe some grasp of the strategy. Most games usually have simple rules so it should not take you more than 20 minutes to get to the real point of it. Yet, it is possible to get lost on the bets on a craps table, for instance, if it is your first time looking at the table. Luckily, there is nothing for you to worry about because most casinos provide free lessons. They can teach you how to play some of the most famous games, such as craps, roulette or blackjack, without you risking anything since you will not be playing with real money but "play" money. When you already feel confident, you can try your luck on a real table. Also, you can get familiar with the game by simply playing and practising around the table with your family or friends.
There are a few ways you could learn more about each game before playing it:
1. Get familiar with the game online before you even start your vacation or step through the doors of the casino
Nowadays, there are tons of guides on the internet. Written by true experts or non-experts, these guides come in handy for people who do not know much about gaming but are willing to learn. They come with video tutorials, explanations in plain language and handy diagrams. What more to ask for?
2. Free Casino Gaming Lessons
It is so relieving to know that most casinos strive to help guests learn how to play the games in their casinos, however, it is not surprising because when we lose money playing the games, they earn it. The good thing about this is that most casinos provide FREE lessons for a range of games, such as Roulette, Blackjack and different kinds of Poker. The lessons for beginners are usually held in the mornings but you need to check with the casino or the hotel in advance. Another advantage of attending those lessons is that you will have the chance to meet new people who are in the exact same situation as you. You can share a laugh or a joke, and then roll up your sleeves to place some bets together in a made-up gambling situation. Hopefully, this pretended game will make you less nervous and will make you more confident about playing in future.
3. Practice makes perfect
Learning about the games by reading about the games is one thing but the practice is another. In case you want to get your feet wet without you having to enter a real casino first, you could play with friends or family on the kitchen table or play online. Whichever option you choose, you will almost certainly gain more confidence and be more relaxed. However, do not let that confidence mislead you because you are still a beginner with a limited budget.
Tips For the Poker Table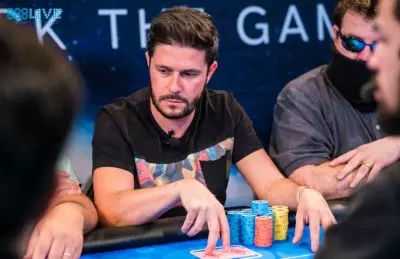 Poker is sure to be one of the most popular games around the world. A challenge of skills and nerves, playing poker can be pretty daunting for a beginner. If you still do not have confidence playing poker, make sure to start off by playing low buy-in tournaments. If it is your first time in Las Vegas and you want to touch to the magic of poker playing, you would not want to lose your money the moment you begin playing. One moment you may be sitting at the poker cash table full of hope, the next moment the funds disappear, as fortunes can change on just one turn of a card.
Many professional players will agree that it is beyond wise for a beginner to play at a small stake tournament.
Bellagio and Aria are two of the most famous casinos in Las Vegas where some of the best players play. If you go there to play poker, it is almost sure for you to be playing in the very same room as them. You can witness one of the biggest poker games around the globe in Bobby's Room in Bellagio.
Follow Casino Etiquette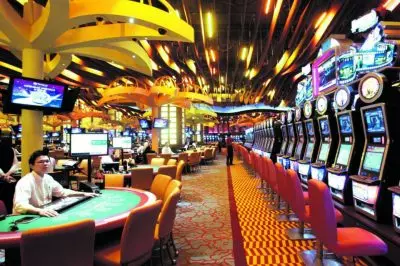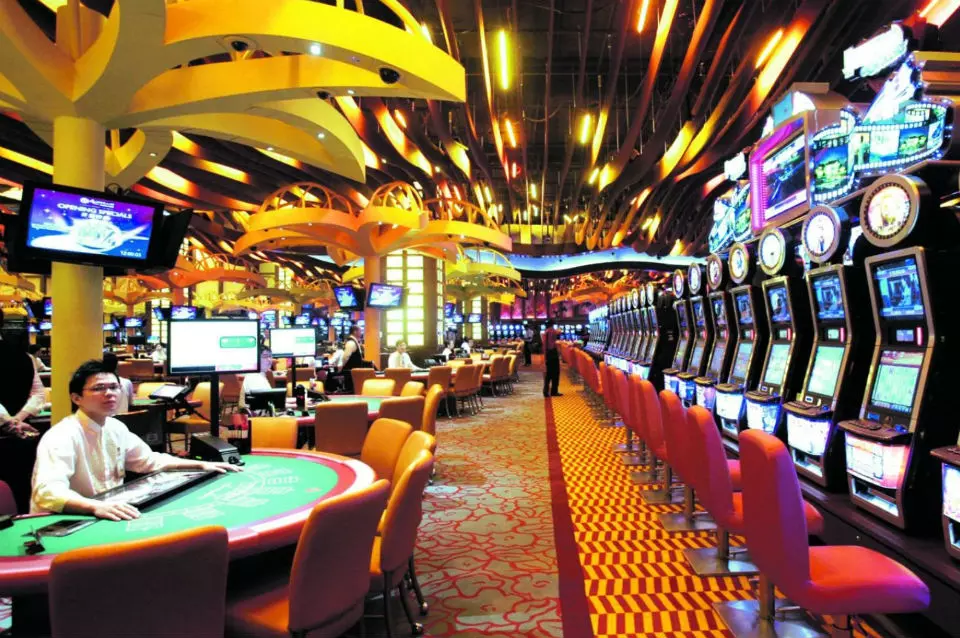 Las Vegas is surely the right place to have some fun and really let loose, however, while you are in the casino, it is of great importance to stay on its good side and try to follow casino etiquette. All that is expected from you is a bit of courtesy and the basic manners which you usually display in your daily life but there also some specific rules you need to keep in mind.
Just like any other situation in our everyday lives, it is important to master those social customs and interactions. In this case, they will ensure you stay on good terms not only with the dealer but with the other players, too. Being polite and well-behaved will prevent you from being told off by the personnel which would definitely worsen the whole experience.
Examples:
• Mobile phones are not allowed for usage at the tables.
• Before jumping in and playing a game, you must wait till the current one is finished.
• Seats at the tables are only for those who play. Do not sit down anywhere just because you feel tired unless you are willing to play.
• It is important to tip your dealer. There are some players who consider it good luck. The amount depends on your own discretion. Half of the minimum bet every hour or at least $5 per hour should do the job. It is accepted to tip with chips instead of cash.
• If you are lucky enough to win, make sure you wait till the dealer pushes the winnings towards you. Avoid grabbing them.
Enjoy the Free Drinks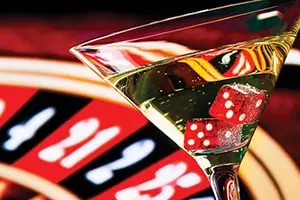 Those who go to a casino for the first time may not be aware of this fact but at the Entertainment Capital, things are not as expensive as many think, especially when it comes to drinks. If the guest wants the biggest chance of winning, looking to older establishments is not a bad idea. Such old casinos can be found in downtown Las Vegas. The drinks are free as long as you a playing!
Many people do not believe it but drinks are indeed free at casinos in Las Vegas. In case you are betting, waitresses or waiter will take your order and serve you a drink. This is what makes most customers happy and content, however, it also motivates guests to keep on playing for a longer period of time. Just do not forget to tip at least a dollar or two per drink. Actually, by not tipping the waiter or the waitress, you risk not being served again. Servers in casinos do work for tips which is understandable having in mind that they work long, hard hours. Now enjoy your drink!
Don't Go up against the Locals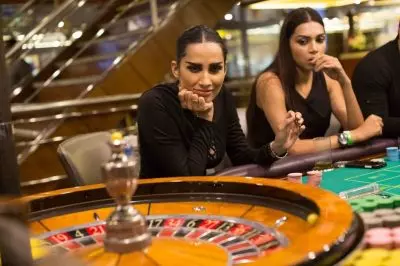 If you have a seat at the table to play poker and then the dealer calls the other players by name, you better leave. These people are locals who play there every day. Try to speak with the supervisor to find you another table. Or, collect your chips and go to a different poker room. If you are a beginner, you do not want to be playing with those super professional locals who will only take your money before you notice. You want a game in which you will be playing with other players who are in the same boat as you.
How to Save More Money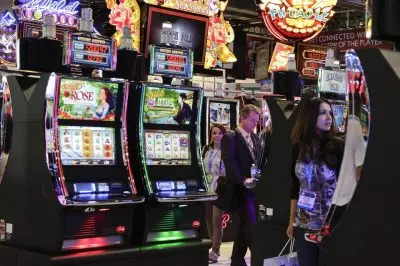 Professional players have important advice for not blowing one's money in the blink of an eye, advising beginners to go for games with a lower house edge.
First-timers may not know it but not all of the games have the exact same house edge. Slot machines with low denomination normally offer the highest house edge with 10% – 15% which would mean that for every $100 you bet, you would hypothetically lose $10 – $15. However, blackjack, for example, can offer a house edge with 0.5% if played with the correct strategy.
There are a few low house edge games recommended by the professionals. Among them are baccarat (banker bet has a 1.06% house edge), craps (a pass line bet has 1.41% house edge) and Blackjack.
Learning and playing craps is highly recommended since it is definitely the most social game at the casinos. You will often see players bet with the shooter thus rooting for him. Many of those players jump up and down and give high fives to one another which surely improves the atmosphere in the casino.
There are some tips for saving money if you decide to play blackjack. The Strip casino has been increasing the minimum bets on the tables making it harder and harder to play blackjack for less than $15 a hand. There are even resorts with lowest tables at $25 a hand. What is even more, those low tables have different rules that increase the house edge. When it comes to blackjack, you should avoid 6/5 tables. This means that in case you hit a blackjack you only get paid 6 to 5 on the bet (in comparison: the standard rule will pay you 3 to 2).
If you are in search of low limit action with decent rules, it is recommendable to check out the casinos located in Downtown Vegas (Fremont Street). This is the place where it all began years ago. There you can find the historic casinos 4 Queens, Binion's and Golden Nugget. There you can still find a variety of casino games with decent rules at $50 – $10 minimums. The street itself is a great place to visit even if you are not gambling. The atmosphere there is a far cry from the popular Strip.
Have Fun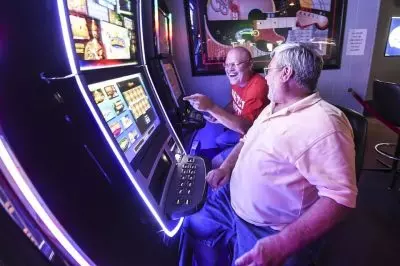 No doubt, the most important thing to keep in mind during your vacation in the Entertainment Capital is to simply have fun and enjoy your time there. Isn't it that what you are there for? Las Vegas has a lot to offer! There is so much to see, so many places to go to, so many things to do, so many emotions to feel. To be sure that you continue to have a great time, it is of great importance to simply know when to stop. Be sure to stop playing while you are ahead and chase those greedy thoughts away. As the saying goes "A bird in the hand is worth two in the bush".
A good piece of advice to protect your bank account and be sure you are leaving the casino in high spirits is to make sure you set aside a half of your winnings when you win some money. Avoid gambling the money you won so that this way you have a guaranteed win and something to smile for.
There you have it – a complete guide to Las Vegas Casinos! If you simply follow these easy steps, you will be able to make the most out of your first, hopefully not last, Las Vegas trip. Enjoy your time in Sin City and make it last.
1. Take it all in
2. Know your financial limits
3. Do not be afraid, make the best out of your experience
4. Start with games of chance
5. First learn the rules, then play skill based games
6. Learn more about the games
Learn about the games online before you start your vacation
Take advantage of the Free Casino Gaming Lessons
Practice (play online or with friends)
7. Tips for the poker table
8. Follow casino etiquette
9. Enjoy the free drinks
10. Don't go up against the locals
11. How to save more money
12. Have fun!
If you decide to check out Las Vegas, in order to get a true sense of what it is all about, you will have to pay a visit to some of the most iconic, mega casinos and simply lose yourself in the feeling. Of course, we have all seen this glamourous city on TV and in films but going yourself there is a totally different thing. Feeling all those new emotions will definitely leave a mark on your heart.
However, remember, with gambling it is more than just important to do it responsibly.