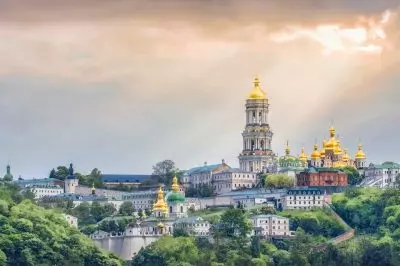 The Ukrainian Government, called Cabinet of Ministers, gave its approval for a bill under which gambling is to be legalized in the country. As revealed on the Government's web-portal, among other issues, on September 29th, a draft piece of legislation that would make gambling legal in Ukraine was endorsed. The proposed bill will allow gambling services to be offered in hotels only, with venues offering gambling operations required to have the necessary equipment with software which meets international standards.
It has only recently been announced that the Cabinet of Ministers will soon submit a gambling bill to the Verkhovna Rada, aiming to make the gambling sector legal.
Previously, the President of Ukraine, Vladimir Zelensky, has revealed his plans to make gambling in the country legal again, and more specifically, to officially allow five-star hotels to run casinos.
Gambling services were put out of law in Ukraine a decade ago, in 2009. Since then lotteries were the only form of gambling which remained legal in the country. However, gambling operators did not fully disappear, as most of them only changed their sign and continued to accept bets hiding their actual activity behind the operations of authorized lotteries. Online gambling has also been flourishing in the country because Ukraine currently does not actually control gambling on the Internet.
Legal Gambling Sector Could Bring Between UAH2 and UAH2.5 Billion in Gambling Tax Revenue Annually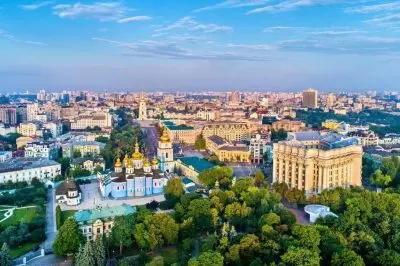 Prime Minister Alexey Goncharuk unveiled that a bill seeking to legalize casino gambling would involve the closure of gambling halls. According to him, these gambling halls are highly profitable businesses, but they also cause severe damage to the country's economy as they have been blamed for reducing the productivity of the population, not to mention the fact they had an impact on commercial premises rents.
Prime Minister Goncharuk has also explained that the Government is willing to remove slot machines from streets, which is why it has developed the above-mentioned gambling bill following a previous order of the President. Making gambling operations legal in Ukranian hotels is aimed at making slot machines to disappear from local streets. The proposed piece of legislation regulates the country's gambling industry in detail and in accordance with the Ukranian Government's vision for the sector. As far as lotteries are concerned, they are being regulated separately from the rest of the gambling operations.
The Prime Minister further shared that the country expects from a legalized gambling sector to bring gambling tax revenue of UAH2-2.5 billion to Ukrainian coffers every year. Still, questions remain about the exact types of gambling that would be officially permitted in the country. Previous proposals for gambling legalization included online gambling as well, but the Administration of President Vladimir Zelensky has remained more focused on traditional brick-and-mortar casinos. So far, there have not been any indications for the official legalization of online gambling.