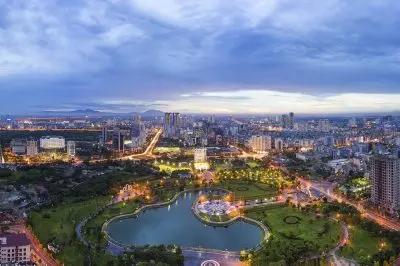 Reportedly, the Government of Vietnam is making plans to make the conditions for major casino projects investments more relaxed, so the country could actually loosen up its policies on foreign casino investments soon.
According to information, which has recently been revealed by a local news outlet, Vietnam's Ministry of Finance (MoF) could liberalize the minimum capital requirements for foreign casino companies to make them easier to invest into the country's Special Economic Zones (SEZ). The MoF has made a proposal to the Prime Ministry under which any capital allocated to other projects based in the SEZs, including infrastructure contributions, should be included in minimum investment calculations.
According to media reports, capital investment in other projects in so-called SEZs will be taken into account when calculating the minimum capital which could be disbursed by an investor in a large-scale casino project. The idea of the Ministry of Finance is aimed at helping the authorities resolve difficulties which are being faced by foreign investors. Moreover, the MoF is also aimed at attracting more investments into the casino and infrastructure sectors in the country's Special Economic Zones, especially the one of Van Don. The latter has three locations which have been chosen as potential SEZs but have not attracted interest due to stricter ongoing requirements for investors.
The more relaxed regulation is expected to be helpful for foreign companies which would be willing to expand their presence into the country, and more specifically, in the integrated resorts' development. According to the Ministry of Finance, this would provide a significant money flow in areas which are struggling with underdevelopment, such as the rural district of Van Don.
One of Ministry of Defence's Departments Has Objected the Idea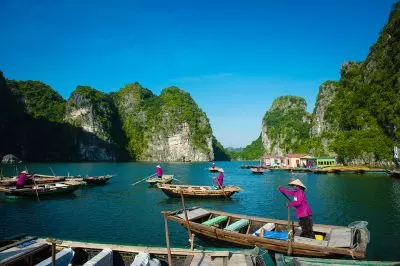 Under the existing regulations, the minimum investment which should be made into an integrated resort complex is worth $2 billion, including a pre-development disbursement of $1 billion, before the competent authorities grant investors with a registration certificate. For the time being, no provision for external development contributions is currently provided.
As mentioned above, according to media reports, the MoF proposal is considered to be largely targeted at one of the three Special Economic Zones in the country – Van Don. Currently, one integrated resort is being developed by the local real estate company Sun Group. The other two Special Economic Zones in the country are the central coastal area of North Van Phong and Phu Quoc in the southern part of the country.
For the time being, it remains unknown whether the proposal of the Ministry of Finance would be given the green light or not. One of the departments of the Vietnamese Ministry of Defence, however, has already objected, claiming that the new regime would not be fair to the corporations which had already made investments in the region.