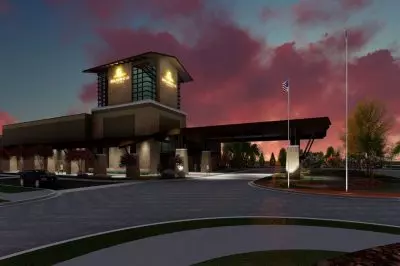 The Golden Mesa Casino, which has been in construction for over a decade, is set to finally start operating in less than a month. As revealed by the owners of the project, the casino has already been constructed, and only a few final touches have remained.
The casino will officially open its doors after a ribbon-cutting ceremony that is scheduled to take place on September 12th.
The president of Shawnee Development LLC, Chris Floyd, explained that the establishment of the casino will come as a great opportunity for everyone involved in the project because the entertainment venue would be a first-class one. As the developers of the casino project have already revealed, the visitors of the Golden Mesa Casino would be able to access more than 600 electronic games, as well as at least six table games.
Apart from the gambling options, the venue would also offer a small dining area and a shopping center. Still, Mr. Floyd has explained that it is entertainment which the facility owners would be most focused on. He pledged that the facility would bring visitors from the entire state of Oklahoma to Guymon, where the casino is based, with them also being offered to stay overnight, shop and have dinner at the local restaurants. According to him, the addition of the new gambling facility would bring fresh money flow to the area's economy.
Opening of the Golden Mesa Casino Would Be Beneficial for Local Community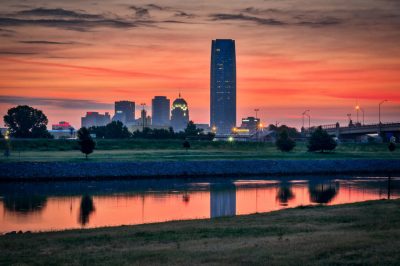 As revealed by Mr. Floyd, he expects the casino to have a strong economic impact in the area. He further revealed that the facility is expected to bring at least $36 million on an annual basis and create approximately 175 jobs.
The Golden Mesa Casino is not something new for the extreme Northwestern region of Oklahoma, known as Oklahoma Panhandle, but the opening ceremony would be a celebration for the Shawnee Tribe which is to operate the gambling facility. One of the board members of Shawnee Development LLC, Greg Pitcher, has explained that the construction of the venue was "kind of a long shot" and despite it took them quite some time to build and finance the project, the job is now done.
According to Mr. Pitcher, tribal members would benefit from the opening of the casino. One of the main objectives of the Shawnee Tribe is to provide additional money for their youth and elderly members.
The city of Guymon is looking forward to welcoming tourists who are expected to be attracted to the region after the Golden Mesa Casino opens in less than a month.
The construction of the casino would allow future additions to be made to the facility, including 500 more games, a hotel, RV park, etc. Despite the fact that the casino construction has faced some controversy after hundreds of Guymon residents signed a petition opposing the facility, the developers have moved forward with the construction works and are now ready to welcome their first visitors.