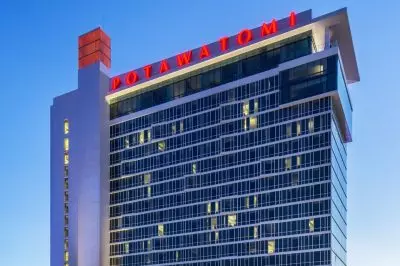 Milwaukee-based Potawatomi Hotel & Casino has confirmed that it wants to build a new casino venue in Waukegan, Illinois.
In a news release issued by Potawatomi on Monday afternoon, it became clear that the operator had already submitted its application to develop a commercial casino facility situated in Waukegan. Back in July, the city of Waukegan issued a request for proposals which was aimed at seeking casino developers that can be interested in building a gambling venue there. Companies were given time until August 5th to provide responses to the request.
The Chief Executive Officer and General Manager of the Potawatomi Hotel & Casino, Rodney Ferguson, has explained that the group was willing to develop a Waukegan casino since it has been having its Milwaukee casino operations. Mr. Ferguson shared that the group would like to expand the presence of its brand in that particular market area. The presence of Potawatomi in Milwaukee was re-established almost 3 decades ago after the tribe's ancestors had largely been removed from the area in 19th Century.
The city of Waukegan has issued its request for proposals after Illinois Governor J.B. Pritzker finally signed a proposed gambling expansion package into law. Under the piece of legislation, the state is to offer a number of casino licenses for Danville, Rockford, Waukegan, the south suburbs of Chicago, as well as for Williamson County.
City of Waukegan Received a Total of 6 Proposals from Casino Developers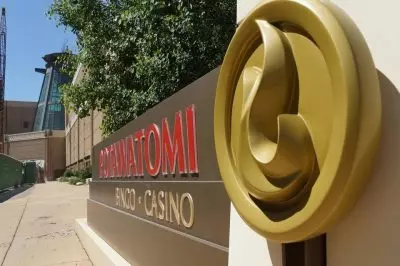 Potawatomi's CEO shared that the group had not put together all the details of its proposal regarding the new casino establishment. Still, he explained that the request for proposals calls for up to 2,000 slot machines, plus table games and other amenities.
For the time being, the proposal of Potawatomi Hotel & Casino does not identify the specific types of games which the operator plans to offer in the facilities. As explained by the group, those details would be unveiled at a later stage, along with the casino's overall size and exact location. Previously, the tribe sought permission to develop a casino venue outside its reservation land, but that proposal was rejected by former state Governor Scott Walker.
At the time when he rejected the proposal, Governor Walker explained that an agreement reached with the tribe would require the state to compensate the tribal nation for any lost revenue if the previously suggested casino was built. Now, Mr. Ferguson explained that the tribe sees the proposal as a chance to finally accomplish its plans for a larger casino establishment.
According to the information provided in the request for proposals, the city of Waukegan has already identified several properties as possible locations for the proposed casino. As revealed by the corporation counsel for Waukegan, a total of six proposals had been received by the city by the request-for-proposal deadline.