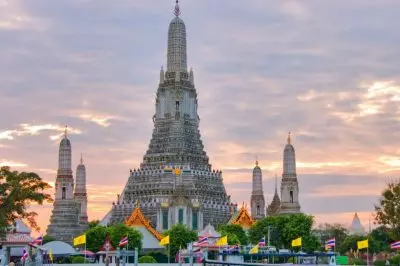 Thailand authorities conducted a raid on a gambling den in the Bang Bo District of the Samut Prakan province this past Thursday. A total of 116 people were detained during the raid. As many as 15 of the suspects were identified as bookmakers. Local officials revealed the raid came after a tip-off. The gambling den where the arrests took place has been in operation for some time and was open to visitors on a daily basis.
A team of 40 men sent by the Department of Provincial Administration stormed the den at around half past seven yesterday evening. The illegal gambling activities were taking place in a house within a 1,600-square-meter compound, located in the residential area of a Bang Bo's subdistrict near the Buraphavithi highway.
The Authorities Seized Gambling Paraphernalia and ฿500,000 in Cash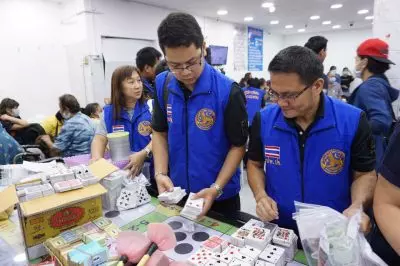 The authorities were alerted by an anonymous source about the activities. An undercover agent was sent to the gambling den for investigation earlier in the evening. During the operation, the local authorities seized over ฿500,000 in cash along with a wide range of gambling paraphernalia such as decks of cards and dice.
The illicit operation was generating around ฿1 million in cash flow on a daily basis as was established by the ledger the authorities found in the den. The unauthorized casino even had surveillance, with 27 cameras found on the raided premises.
As many as 15 of the arrested were identified as bookmakers and were charged as such under Thailand's Gambling Act of 1935. This is the primary legislation responsible for the control of betting operations in the country.
The 1935 Act prohibits all forms of gambling with the exception of wagering on horse races and the state-sponsored lottery games. Card games are banned under the Playing Cards Act, which outlaws the manufacturing, ownership, and sale of playing cards unless approval was granted by the country's government.
The Gambling Act recognizes two forms of gambling, divided into List A and List B activities. Sports betting falls under the List B category. Illegal betting is punished with up to a year in prison and a fine of ฿1,000.
The 15 bookmakers were sent over to the police station of the Bang Bo District along with the 101 gamblers seized by the authorities during the raid. They were charged for participating in illegal gambling activities.
The Director of the Department of Provincial Administration's team of investigators, Narong Thipsiri, shared they had obtained covert information on several gambling dens running their operations in the Muang District. The authorities follow up on all anonymous signals, Thipsiri said.
This is not the first instance of Thailand authorities raiding an illegal gambling den this year. In March of 2019, a team of 50 officers of the law raided a den in one of Bangkok's eastern districts, seizing 81 illegal gamblers, 25 of whom were foreigners.